Global Conflict This Week: UN to Investigate Abuses in Myanmar
Developments in conflicts across the world that you might have missed this week.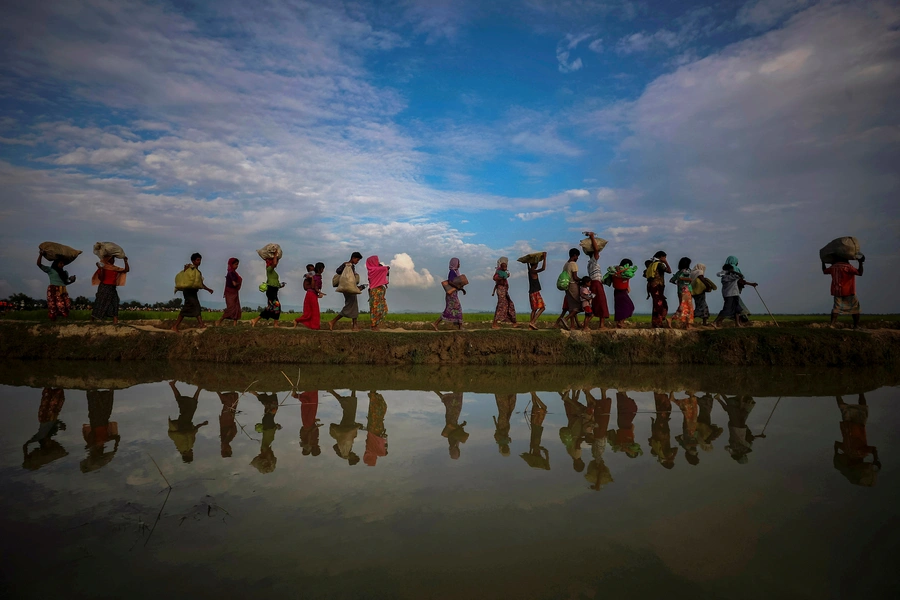 Welcome to "Global Conflict This Week," a series that highlights developments in conflicts across the world that you might have missed this week. Stay up to date on these conflicts and others with the online interactive, the Global Conflict Tracker, from the Center for Preventive Action (CPA).
UN Establishes Body to Investigate Abuses in Myanmar
The UN Human Rights Council voted to set up a body to gather evidence of atrocities and rights abuses in Myanmar going back to 2011. Burundi, China, and the Philippines opposed the move.
Earlier this year, a research and advocacy group published a report strongly suggesting that the Myanmar military planned the massive crimes against Rohingya in late 2017. Read CFR Senior Fellow for Southeast Asia Joshua Kurlantzick's analysis here. More on the Rohingya crisis in Myanmar »
Taliban and Afghan Officials Reportedly Meet in Saudi Arabia
The Taliban sent a delegation to meet with Afghan government envoys in Saudi Arabia this week to discuss security for upcoming parliamentary elections and a prisoner release, according to several Taliban sources. The Taliban later denied the meeting, and the Afghan government did not comment.
Separately, nine civilians from the same family were killed in an airstrike in Kapisa province on September 22, according to reports received by the UN mission in Afghanistan. It was not immediately clear if the strike was carried out by international or Afghan government forces.
On Wednesday, Chief Executive Abdullah Abdullah discussed the challenges facing the Islamic Republic of Afghanistan at CFR's headquarters in New York. More on the war in Afghanistan »
Attack in the Democratic Republic of the Congo's North Kivu 
Attackers using guns and machetes killed twenty-one people in the city of Beni in the Democratic Republic of Congo (DRC) on September 22. The attack forced aid groups to halt Ebola prevention activities.
CFR's Nolan Quinn explains how conflict complicates the Ebola response in the DRC. More on the violence in the DRC »
Authorities Disarm Mexico's Acapulco Police Force
The entirety of the Acapulco city police force in Guerrero state has been disarmed by federal and state authorities while officials investigate whether the police force has been infiltrated by organized crime. Arrest warrants have also been issued for two city police commanders accused of murder.