Global Conflict This Week: United States Appoints Special Representative to North Korea
Developments in conflicts across the world that you might have missed this week.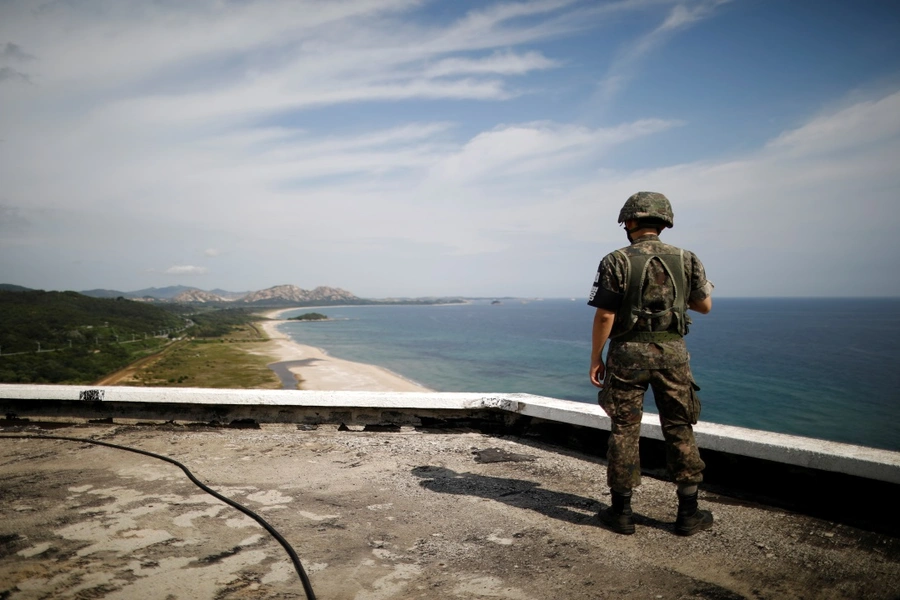 Welcome to "Global Conflict This Week," a series that highlights developments in conflicts across the world that you might have missed this week. Stay up to date on these conflicts and others with the online interactive, the Global Conflict Tracker, from the Center for Preventive Action (CPA).
North Korea Reportedly Still Developing Nuclear Weapons
An International Atomic Energy Agency report released on Monday found that North Korea has continued to develop its nuclear weapons program and called North Korea's activities "clear violations of relevant UN Security Council Resolutions" and "a cause for grave concern."
Separately, the top U.S. Commander in South Korea General Vincent Brooks supported the idea of removing ten guard posts in the demilitarized zone in an effort to reduce tension while maintaining readiness.
On Thursday, U.S. Secretary of State Mike Pompeo named Stephen Biegun, vice president of international government affairs at Ford Motor Company, as the new U.S. special representative to North Korea. Biegun and Pompeo will travel to North Korea next week.
More on the North Korea crisis »
Afghanistan
At least a dozen rockets struck Kabul, Afghanistan, during President Ashraf Ghani's speech marking the start of the Eid al-Adha holiday. The attack comes shortly after Ghani's offer on Sunday for a conditional, three-month cease-fire. The Taliban did not claim responsibility for the attack on Kabul, but have reportedly rejected the cease-fire and have pledged to continue fighting. The Afghan foreign ministry responded Thursday, stating that the government will not participate in talks with Taliban and neighboring countries in Moscow next month.
Separately, Afghan government security forces freed 149 people held hostage by the Taliban in the northern province of Kunduz. The militants still hold 21 others.
More on the war in Afghanistan »
Boko Haram Militants Attack Village in Northeast Nigeria
Boko Haram militants attacked a village in Borno state in northeast Nigeria, killing at least nineteen people. The attack comes just days after four farmers were killed during a raid near Maidaguri, the capital and largest city in Borno state.
More on Boko Haram in Nigeria »
U.S.-Turkey Joint Patrols to Begin in Syria's Manbij
The self-proclaimed Islamic State released a message on Thursday, purportedly from leader Abu Bakr al-Baghdadi. It referenced current events and criticized Syrian rebels who surrendered to President Bashar al-Assad's troops in southern Syria. If independently verified, the message will be the first from the leader in over a year.
On Tuesday, Lebanese Foreign Minister Gebran Bassil met with his Russian counterpart Sergey Lavrov and stated that there is "no reason" for Syrian refugees to remain in Lebanon. Thousands of Syrians living in Lebanon have returned to Syria in recent months.
U.S. Secretary of Defense Jim Mattis announced that U.S. forces will begin training Turkish forces for joint patrols in the northern Syrian city of Manbij soon. Currently, the United States and Turkey conduct "coordinated but independent" patrols in the city.
Mona Yacoubian, senior advisor at the U.S. Institute of Peace, discusses opportunities for transatlantic cooperation in the Middle East. More on the civil war in Syria »