How Is Beijing Portraying Russia's Invasion of Ukraine for the Chinese Public?
Beijing has avoided direct criticism of Russia's attack on Ukraine. But Beijing's domestic portrayal of the crisis for its own citizens is far from an enthusiastic embrace of Moscow's actions.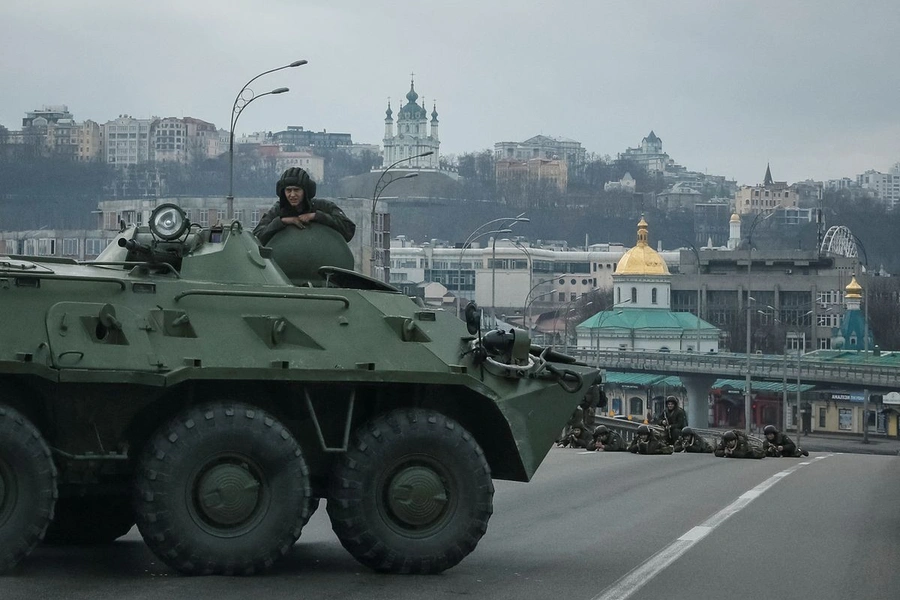 Internationally, China's position on the Ukraine crisis has been muddled.  As Evan Feigenbaum has noted, Beijing has sought to straddle mutually competing – and conflicting – priorities: a strategic partnership with Russia, long-standing foreign policy principles of "territorial integrity" and "noninterference," and a desire to limits collateral damage from Western sanctions. 
Even after Russia's military assault on Ukraine, Beijing has strenuously sought to maintain this position.  In his February 25 telephone call with Putin, Xi Jinping avoided the use of the term "invasion," instead noting that "dramatic changes in the situation in eastern Ukraine have drawn great attention from the international community," expressing the desire to see Russia and Ukraine "solv[e] the issue through negotiation" and reiterating China's "basic position on respecting the sovereignty and territorial integrity of all countries."  
State media has reflected this ambiguous stance in portraying the conflict for China's domestic audience.  The evening news reiterates Moscow's statements describing Russian actions as a "special military operation" targeting military facilities.  It shows clips of Putin asserting that Moscow's assault are the result of NATO actions that left him no choice.  However, it also repeats Ukrainian president Zelensky's statements regarding Ukrainian death tolls.  And it shows clips of explosions in urban areas and residential buildings burning.  
This is vastly different from the portrayal by official Russian state media outlets of the conflict, which has shown images of quiet and calm Ukrainian streets, and little to no impact on civilian life. 
Why is this important? 
First, it underlines the extent to which Beijing and Moscow are not in complete alignment. And that raises the question as to whether there may indeed be practical limits to China's professed "no limits" friendship with Russia.  Reports are emerging that at least two Chinese state-owned banks have restricted financing for Russian commodity purchases.  
Second, as a result of Beijing's own indecision, ordinary Chinese citizens are being presented with a somewhat blurry official portrait of who is actually at fault in the crisis.  This is creating a degree of space for nationalist and anti-war voices to square off in Chinese social media.