How DoD Can Remedy the Talent Deficit Harming U.S. Technological Competitiveness
U.S. industry and academia have become centers of excellence in AI that have been able to successfully attract talent. Here's how DoD can take a similar approach to become a talent magnet itself.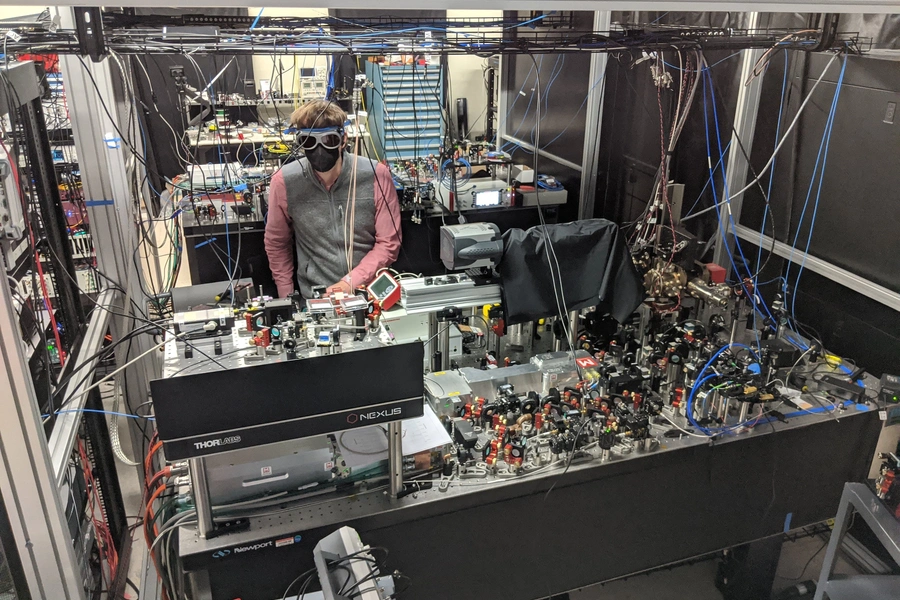 The U.S. Department of Defense (DoD) is currently reorganizing its data and artificial intelligence (AI) hubs with the creation of the Chief Digital and AI Officer (CDAO) in the hope that streamlining these organizations will strengthen its broader defense innovation efforts and sharpen the United States' competitiveness. As the point person for all things digital and AI within the Department, the CDAO will also "serve as an advocate for DoD's digital workforce."
Defense innovation is no easy feat, often requiring wide-ranging bureaucratic transformation that raises organizational wariness, leading to Luddism and adoption backsliding. Technology adoption is even more challenging when there is a lack of both digital literacy and STEM (science, technology, engineering, and mathematics).
The Final Report published in 2021 by the National Security Commission on AI (NSCAI), argues that the "greatest impediment to the United States being AI-ready by 2025" is not a lack of technology or funds but, rather, the "alarming talent deficit" within the DoD and Intelligence Community. The report continues, "national security agencies need more digital experts now or they will remain unprepared to buy, build, and use AI and its associated technologies..." 
Hiring and retaining diverse, tech-savvy talent is the keystone not only for U.S. leadership in AI but also solidifying U.S. ability to innovate and compete — both economically and militarily. DoD should undertake a number of initiatives to attract AI and machine learning talent, and an essential component is actively contributing to the field.
The Center of U.S. Emerging Technology Dominance: Academia and Industry
Countries, companies, and universities are all competing over a limited AI talent pool. Within the United States, industry and academia are clearly winning. A survey of 254 U.S. AI PhD graduates revealed that 76 percent held jobs in either academia or the private sector, and only 31 percent would consider a government job. Those working in the field of AI seek careers that promise opportunities for growth and allow a sense of ownership over research — areas where current public sector offerings lack appeal. 
These trends reflect the critical role research plays in the AI sphere. Even tech giants and top universities "have to do everything in their power to seem viable" to be viewed as producing and contributing cutting-edge research to advance the field to attract members of this highly specialized AI community. Accordingly, many institutions have prioritized sharing their work by offering open-source tools, models, and programs in addition to publishing papers. In other words, the only "winning strategy" to attract members of the AI community is to "become a part of that AI community themselves." The U.S. government and DoD in particular need to offer these opportunities and court the AI community by becoming a top contributor to the field.
Other countries are catching onto the need for government institutions to play an active role in the research and development of AI. China has steadily increased its spending in basic AI research and development by making it a key priority area to bridge the gap between civilian and military work on emerging technologies. According to the 2021 AI Index Report, in both the European Union and China, government-affiliated institutions (excluding academia-affiliated institutions) consistently contributed the highest percentage of peer-reviewed AI publications in recent years. In the United States, after academia, the greatest contributors had corporate affiliations. 
Transforming DoD into an AI "Team Player"
The DoD does not need to install a slide or inflatable balloon walls in the Pentagon or even try to match private-sector salaries to attract more AI talent. As the NSCAI report explains, "the biggest obstacle hindering the recruitment of digital talent is…the perception, and too often the reality, that it is difficult for digital talent in government to perform meaningful work, with modern computing tools, at the forefront of a rapidly changing field." The DoD needs to demonstrate that it is a center of excellence by actively contributing relevant work and research to the field. 
A key first step would be executing the NSCAI report's recruitment recommendations, including establishing department-specific Digital Corps and a National Reserve Digital Corps to streamline existing digital talent pipelines to open new digital career fields and expand access to tools, data sets, and infrastructure. Additionally, DoD has other, more immediate, and smaller initiatives DoD can take to further attract civilians with AI expertise to work in government.
Since most AI research is open-source, contributing to open source enables individuals and institutions to signal that they are advancing the field and view themselves as part of the AI community, which is also a strong plus on a resume. Google famously encourages employees to spend 20 percent of their time working on self-driven projects or contributing to open source. In their initial IPO letter in 2004, Google's founders explained, "​​This empowers them to be more creative and innovative." DoD can implement a similar initiative, incentivizing its talent to spend time working on non-DoD projects. 
In a similar vein, DoD can work to publish some of its unclassified work to further demonstrate the types of interesting and relevant problems it solves in the field. Creating paper groups within DoD for talent to discuss the latest developments in the field can also facilitate better cohesion with the private and academic sectors while ensuring talent stays apprised of the latest developments.
This will not only be a demonstration of DoD's good faith by indicating its institutional commitment to advancing the field, but it will also lead to further development of skills and expertise by its talent that will then feed back into DoD. These initiatives will make DoD a more attractive career option for those in this field as it helps to alleviate the gap in knowledge and expectations required to be hired for positions outside government. This ensures that spending two or three years in government is not a pause in an individual's career but a useful accelerant. The Defense Digital Service already operates under this model on a smaller scale, in which most of its technical experts "come from private-sector backgrounds and are on two-year term-limited appointments." Such practices will make it easier to return, thus lowering the costs and increasing the chances experts will enter in the first place.
Maintaining U.S. dominance in emerging technologies and innovation is essential to overall U.S. economic and national security leadership. This requires harnessing the STEM talent that already resides in the United States in the private sector and academia. The U.S. government, and particularly the DoD, needs to demonstrate that it can not only tap into that existing innovation but also become an active contributor and catalyst for further progress if it wishes to become a hub for talent.