How to Expose China's Actions in the South China Sea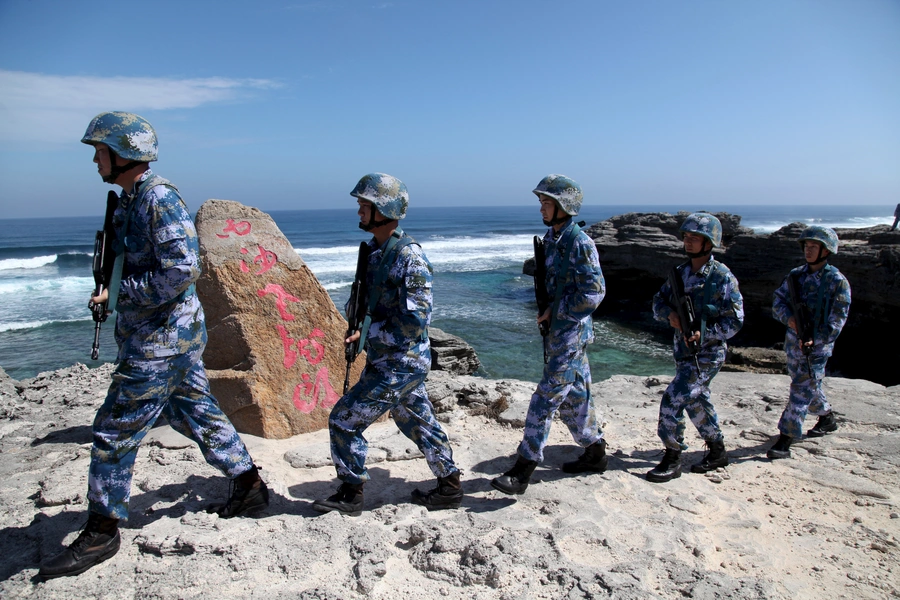 The U.S. government is increasingly focused on the emerging competition between the United States and China. To date, U.S. policy has focused primarily on the military, economic, and diplomatic elements of the contest. Equally important, however, will be a fourth pillar in the realm of information, ideas, and ideology. My recent Policy Innovation Memorandum, "Exposing China's Actions in the South China Sea," provides a specific recommendation for how the United States can do better in the area of strategic messaging and information operations. 
The lack of regular and detailed public information about China's activities in the South China Sea has abetted Chinese revisionism. Beijing's false and propagandistic accounts of the regional security dynamic have largely gone unchallenged, and regional leaders in other claimant states have been relieved of domestic political pressure for greater pushback against Chinese violations of their sovereignty and maritime rights. The net result is that China continues marching toward rapid militarization of the area without sufficient diplomatic resistance from the region or other major powers.
The United States can readily fix this information deficit, thereby raising the costs to China for ongoing efforts to militarize and expand its control of the South China Sea. Two steps are necessary for the U.S. government to release more imagery of China's destabilizing activities.
First, the secretary of defense should determine that the costs of declassification are minimal, and are outweighed by the concurrent strategic advantages to be gained by enhanced transparency. In doing so, under the authorities outlined in Executive Order 13526, the secretary can require U.S. intelligence agencies to declassify relevant imagery.
Second, to motivate the administration to move hastily, Congress should require the State Department to produce a quarterly report with the declassified imagery of significant Chinese activities in the South China Sea.
The strategic rationale and specific bureaucratic requirements for these actions are described herein.