How Oil Companies Help Fund Violence in South Sudan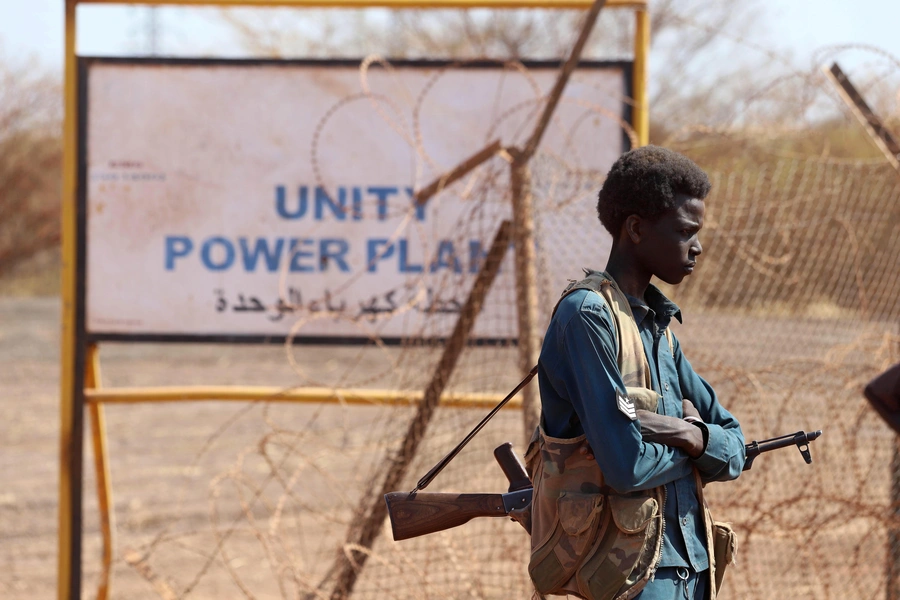 Elizabeth Munn is the Spring 2019 volunteer intern with the Africa program at the Council on Foreign Relations in Washington, DC. She is a student at George Mason University, studying global affairs and African studies.
On February 20, the UN Commission on Human Rights in South Sudan issued its third report. Despite the peace deal signed six months ago in September, it documented an increase in cases of rape and sexual violence over the past year, concluding that the crimes had "become quite normalized" in South Sudan. Driving much of this is oil. 
According to the report, the state-owned oil company, Nile Petroleum Corporation (Nilepet), has demonstrated a "total lack of transparency and independent oversight" in its diversion of oil revenues into the hands of government elites. The structure of the company is deliberately designed to allow for autocratic control: it is run by a managing director who is accountable to a board of directors whose members are appointed by the president. To the board, the government has appointed loyalists, particularly individuals from the National Security Services (NSS), which has been accused [PDF] of human rights abuses.
This process has allowed Nilepet's oil revenue to be diverted to the security services, who in turn purchase weapons and other military equipment. In fact, a majority of Nilepet's revenues in 2015 were used to fund over two hundred thousand soldiers stationed in conflict areas near oil fields. Further, Nilepet received a letter from government elites asking for $1.5 million for military expenses in 2016.
South Sudan produces around ninety million barrels of oil a year and the vast majority of the revenue finds its way back to political and economic elites, while, according to 2016 data from the World Bank, the poverty rate stands at 82 percent. With oil income accounting for about 98 percent of the government's budget, the parties in conflict have targeted oil-producing states and facilities in efforts to gain money and power. The struggle has entirely neglected the needs of the average citizen. A report by Global Witness documented how some South Sudanese must resort to the black market to obtain fuel, where prices can reach 300 South Sudanese pounds ($2.30) just to fill a one-liter plastic bottle, equivalent to almost $9 a gallon.
Although Nilepet is under the complete control of the government, it is considered a private company, meaning it is not subject to the same oversight as a government agency. The UN Commission on Human Rights in South Sudan advocated for increased accountability and transparency in oil companies, such as Nilepet, to overcome deeply-rooted corruption in oil-rich nations. This likely requires international support against corrupt practices. 
The U.S. Commerce Department has designated foreign and domestic oil entities operating in South Sudan as threats to U.S. national security because of their role in the conflict. These other state-owned companies, which dominate oil production in South Sudan alongside Nilepet, are the Chinese National Petroleum Company, Petronas of Malaysia, and the Indian Oil and Natural Gas Corporation. Unlike those of China, Malaysia, and India, many other international companies have abandoned oil production in South Sudan altogether. 
South Sudan is home to one of the worst humanitarian crises in the world. International efforts, such as those of the U.S. Department of Commerce, are needed to call attention to the severity of the issue and push South Sudan to implement accountability and transparency in the oil industry and among the security services.