How One Small Change Could Better Prepare Africa for the Coronavirus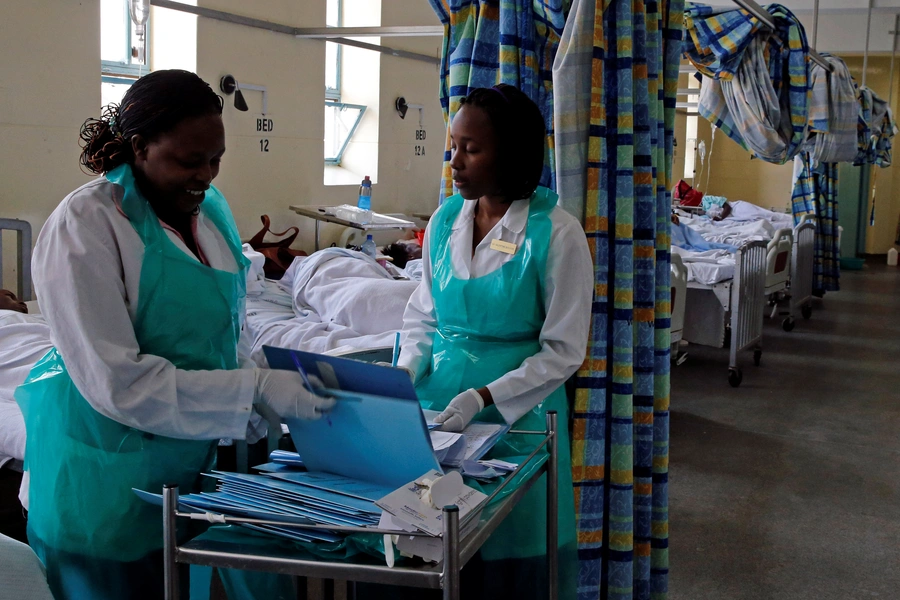 Brad Cunningham is the COO of SystemOne and has been working in connected diagnostics for infectious diseases in low and middle income countries for the last ten years. 
As of March 20, 254,653 COVID-19 cases have been confirmed in 183 countries. Africa has reported a total of 745 COVID-19 cases from 34 countries, or 0.3 percent of global infections. The other 20 African nations have not yet officially declared any cases.
The pandemic's speed in reaching and spreading in Africa currently lags behind that of the developed world, perhaps due to the fact that Africa constitutes only 5 percent of international tourists and only 3.5 percent of outbound travelers. But this does not mean our concern should be less urgent. Many of Africa's health systems are already over-burdened with ongoing HIV and TB co-pandemics. COVID-19 will have disproportionate lethality on these vulnerable populations. Africa has a small window to get out ahead of this new pandemic. 
Currently, African healthcare predominantly relies on transcription and transport of physical paper from point A to point B. Paper orders can often travel hundreds of kilometers by motorcycle from clinics to a centralized diagnostic lab. Once tests are run, results are printed, piled up, and held for the next transport back to the clinics in the hopes that they're still valid by the time they arrive (if they arrive at all). Health Care Workers must sift through papers to find their patient's results and then search for the patient folder to store it, once they're done treating all the other patients too, of course. This antiquated paper-based centralized lab system creates a bottleneck of diagnostic data leading to potentially catastrophic delays and errors.
But it doesn't have to be this way with COVID-19. A similar diagnostic data bottleneck was discretely observed in the Ebola outbreak in West-Africa in 2014–2016 and digital solutions were successfully implemented. The digitization of the diagnostic results introduced a "diagnostic accountability" that was critical to stopping that outbreak. Diagnostic accountability means the ability for all stakeholders to know a test has been conducted, what the result is, and that something has been done with that result. 
The simple innovation of integrating diagnostic instruments with an "internet of things" approach by connecting a router and SIM card to the instrument unleashes the power of moving the data back to the right people, in real-time. For example, connecting diagnostic instruments into national health systems has been shown in various countries like Nigeria, Mozambique and Papua New Guinea to reduce the time it takes to initiate patient treatment, improve the number of patients placed onto treatment, and ultimately save lives. 
The World Bank estimates that the annual global cost of moderately severe to severe pandemics is $570bn (0.7 percent) of global income. Already, analysts are predicting a shrinkage of 0.4 percent of global GDP based on the current COVID-19 status. The technology and infrastructure to minimize the effects of these global pandemics is readily available. We can move data faster than disease in Africa. And we must.