How Will Cambodia as ASEAN Chair Handle the Myanmar Crisis?
Myanmar's junta still has nothing to fear from ASEAN.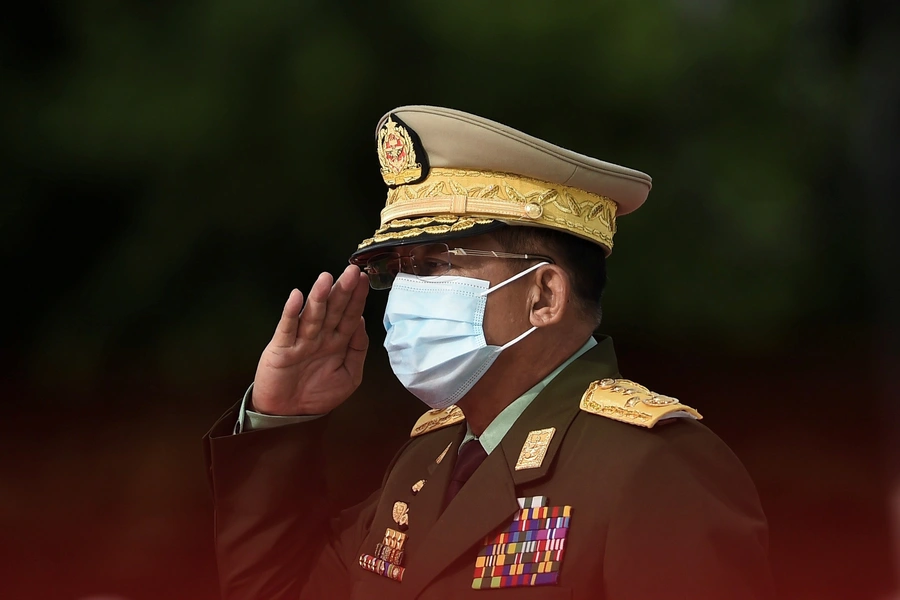 After months of doing little to respond to the Feb. 1 coup in Myanmar—as well as the Myanmar military's subsequent crackdown on civil society, murdering of opponents and overall mismanagement of the country—the Association of Southeast Asian Nations (ASEAN) finally took a step toward a more resolute reaction in late October, when it disinvited Myanmar junta leader Min Aung Hlaing from its annual summit as well as the East Asia Summit immediately thereafter. He was also not invited to a meeting between ASEAN and European states in late November.
At the ASEAN summit, several Southeast Asian leaders also offered criticisms of the junta. According to Indonesian Foreign Minister Retno Marsudi, Indonesian President Joko Widodo, or Jokowi, told other ASEAN leaders that despite the organization's principle of noninterference in members' internal affairs, it was "obligated to uphold other principles … like democracy, good governance, respect for human rights, and a constitutional government.".
The developments at the October summit were made possible in part by ASEAN's chairmanship, which rotates among the ten member countries each year and comes with substantial powers of agenda-setting and choosing special envoys for crisis situations like Myanmar, in addition to hosting major meetings. The ASEAN chair in 2021 was Brunei, which despite being an authoritarian absolute monarchy, was willing to work with more democratic Southeast Asian states that wanted to keep Myanmar out of the summit.
At the end of the summit, however, ASEAN's chairmanship was handed over to Cambodia for the coming twelve months. Led by Prime Minister Hun Sen, Cambodia is a larger, more ambitious authoritarian state than Brunei. Hun Sen offered a mild critique of the junta during the summit, but he himself is one of the longest-serving autocrats in the world. What's more, some of Cambodia's closest regional partners would also rather ignore the junta's abuses and renormalize ties with Myanmar. For more on how Cambodia, as ASEAN chair, will handle Myanmar, see my new World Politics Review article.