Huawei: Not Just Another ZTE
The popular view that Huawei and ZTE are a pair of Trojan Horses sent to infiltrate America overlooks important distinctions between the two companies.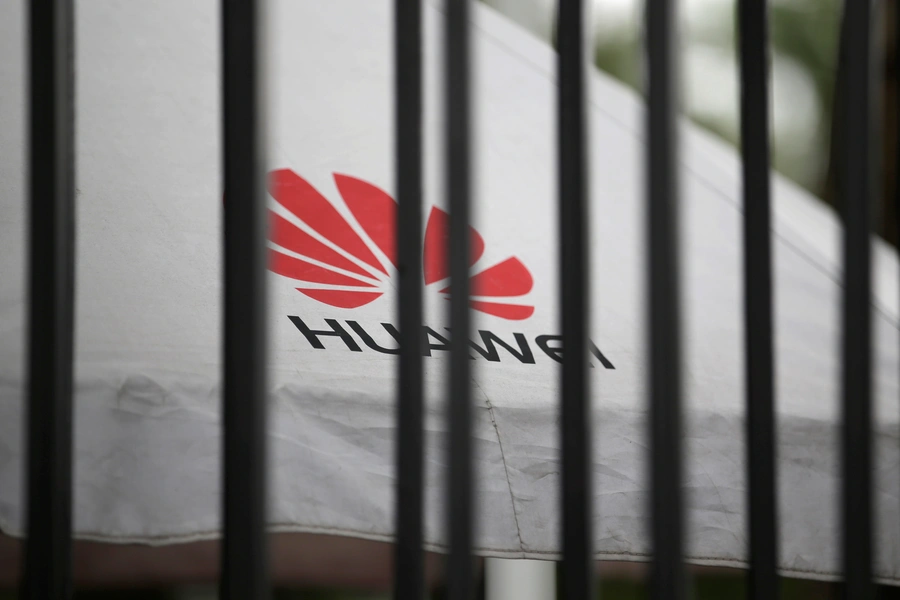 Eric Fan is an intern for Asia Studies at the Council on Foreign Relations.
ZTE and Huawei have become household names. Their commonalities are easy to spot: expertise in telecommunications, ties to the Chinese government, and violations of American sanctions against Iran. Described as part of a "whole-of-society threat" from China, the two companies often appear in headlines as a pair of Trojan Horses sent to infiltrate America. This popular narrative, however, overlooks important distinctions between ZTE and Huawei: their degree of integration into the U.S. economy, their relative challenge to core U.S. technologies, and their potential threat posed to U.S. national security.
In the case of ZTE, the FBI opened an investigation into the company's dealings with Iran as early as 2012. But it was not until 2018 that the Department of Commerce imposed – and then quickly removed – a seven-year export ban on the company. During the intervening six years, ZTE negotiated with, or delayed, U.S. investigators and grew to become the fourth largest phone brand in the United States. After the Department of Commerce ban finally went into effect in 2018, ZTE settled in two months and resumed business soon afterward.
Huawei, on the other hand, has had a more confrontational relationship with the U.S. government. In early 2018, top U.S. intelligence chiefs commended the decisions of Verizon and AT&T to stop carrying Huawei phones and told the Senate Intelligence Committee that Americans should not use products from Huawei. Later that same year in December, in an escalation that further complicated the company's situation, Meng Wanzhou, CFO of Huawei and daughter of the company's founder, was arrested in Vancouver at the request of U.S. prosecutors. Furthermore, the Trump administration has launched a global campaign to prevent Huawei from providing 5G technologies for other countries' telecommunications infrastructure.  
What contributed to these two companies' divergent fates? Some differences, such as their revenue figures and ownership statuses, are apparent and often discussed. The fundamental difference, however, rests in the two companies' connections to the U.S. market, their relative potential to challenge the dominance of core U.S. technology companies, and the perceived threat they pose to U.S. national security.
Before the 2018 ban, ZTE was the fourth largest phone brand in the United States behind Samsung, Apple, and LG. The company adopted a corporate strategy to target foreign customers when confronted with tough domestic competition in China. Partnering with American carriers like Verizon, T-Mobile, and AT&T, ZTE developed prepaid programs that made smartphones affordable. Over the years, ZTE established itself in the low-end market and successfully convinced more than ten percent of U.S. consumers to purchase its products. American consumers and retailers have a vested interest in ZTE's business. At the same time, ZTE relies on the U.S. market for much of its phone sales. Among the forty million phones ZTE shipped in 2017, forty-seven percent was sold in the United States compared to only seventeen percent in China.
ZTE also depends heavily on high-tech components from companies like Qualcomm. Nearly seventy percent of the forty million ZTE smartphones sold annually are equipped with Qualcomm chips. As a result, the 2018 export ban exposed vulnerabilities not only to ZTE's phone business but also to the company's American suppliers. Qualcomm's shares, for example, dropped 1.7 percent when the ban was instituted and smaller suppliers suffered an even bigger hit. Incentives for both sides to reach a settlement clearly existed.
Huawei's relationship with the United States is radically different. The company is a giant in both consumer electronics and telecommunications; its share of the global smartphone market climbed to almost fifteen percent by the end of 2018, catching up with Apple's sixteen percent. Compared to ZTE's extensive integration into the U.S. market, however, Huawei's phone sales never entered the country's top ten. Huawei relies on American suppliers, but not as heavily as ZTE does. Moreover, Huawei is seeking to reduce its reliance on U.S. companies and compete with them in areas where the United States has long been a global leader. For example, Huawei now produces its own line of chips and the latest "Huawei Kirin 970" CPU claims to rival the world's best. The company is also developing a new operating system, named "Hongmeng," in an alleged effort to alleviate reliance on Google's Android.
Unlike ZTE, Huawei also sets off alarm bells in Washington on national security grounds extending beyond evading the Iran sanctions. Huawei is leading in the emerging 5G market, and despite U.S. warnings over national security concerns, many countries have already welcomed Huawei into their networks. Others, including the United Kingdom, are considering how best to incorporate Huawei technology in parts of their 5G networks.
For Huawei, its technological capabilities and massive success around the world are a double-edged sword. After the seven-year ban came into force, ZTE admitted to culpability and agreed to a costly settlement with the U.S. Commerce Department. Huawei, on the other hand, possesses technological and market capabilities that enable resilience against similar export controls. Yet these same capabilities have prompted U.S. authorities to adopt more drastic measures, such as seeking to block Huawei from other countries' 5G networks. Meng's arrest in Canada has only added fuel to the fire, and her pending extradition case made it all but impossible for either side to back down.
Similar to measures used against ZTE, the Trump administration in May added Huawei to an entity list that restricts the company's access to American technologies. But despite calling Huawei "very dangerous," President Trump quickly confirmed that the fate of the company was "on the table" as part of broader trade negotiations with President Xi, whose government has hailed Huawei as a "national champion." While rumors persist that an easing of U.S. policy toward Huawei might be included in a future trade deal, American lawmakers have been toughening their tone. Even if President Trump wants a deal, other administration officials and members of Congress may seek to prolong the battle over Huawei's future in the United States and its rise on the global stage.
One year after the export ban was lifted, ZTE is still struggling to recover as quarterly sales continue to drop by as much as twenty percent. Its dependence on the U.S. market has been too risky amid political uncertainties, a lesson to be learned by other Chinese companies. Unlike ZTE, Huawei is leading telecommunications markets beyond the United States and the company has yet to feel the effect of the U.S. ban because it runs on a stockpile of components that will last for approximately three months. But as the stockpile will eventually run out, the future of Huawei depends on whether it can sustain production without key U.S. suppliers and the number of Asian and European countries it can convince to use its 5G technology. Ultimately, it was Huawei's technological advantages and market capabilities that afforded the company time and resources to fight on, an option ZTE never had.