The Humanitarian Dilemma Around the Military's "Super Camp" Strategy in Nigeria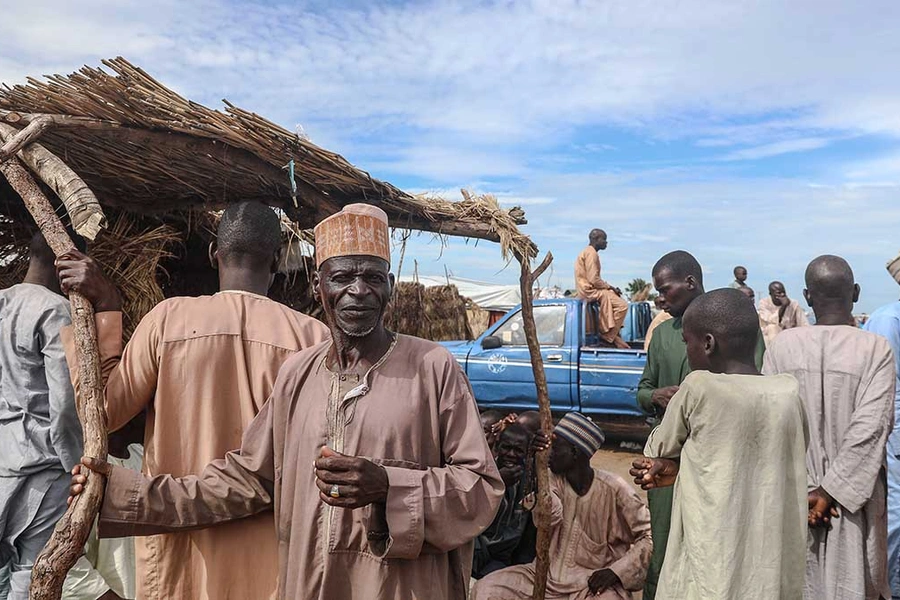 Jacob Zenn is an adjunct assistant professor at Georgetown University and senior fellow at The Jamestown Foundation.
In August, the Islamic State-affiliated faction of Boko Haram known as Islamic State in West Africa (ISWA) entered Gubio and Magumeri, which are two strategic towns near Borno State's capital, Maiduguri, in northeastern Nigeria. ISWA looted fuel and supplies, destroyed houses and government buildings, and prayed before retreating into Borno's hinterlands. The short occupation of these two towns followed Borno's governor, Babagana Zulum, encouraging civilians in those towns to remain in their homes and assuring civilians the military would protect them. However, the military had left those towns in accord with its new "super camp" strategy. Absent an immediate military presence, thousands of civilians had fled.
The "super camp" strategy is apparently driven chiefly by the military's inability to defend itself against constant ISWA raids on poorly constructed military barracks in rural areas. Under the new strategy, military personnel will be based in a few, well-constructed "super camps," which ISWA presumably cannot overrun. While the military may have reduced the potential for casualties and theft of military materiel, it has also reduced its ability to combat ISWA in rural areas. This strategy appears to also be the most recent formulation of the military's "fortress strategy," which seemingly was never implemented after its initial 2017 announcement.
In the countryside, ISWA will likely be able to operate more freely. It will face less resistance as it engages with the population and builds a base of political support. For its part, the military hopes that, from "super camps," it will be able to conduct mobile raids on ISWA camps and fighters. In the past, however, ISWA has been able to ambush such patrols, obstructing military movements. 
Coinciding with last month's "super camps" announcement and ISWA's Gubio and Magumeri incursions, casualties related to the insurgency have significantly decreased, according to the Nigeria Security Tracker. From a humanitarian perspective, leaving Borno hinterlands open for ISWA may, counterintuitively, preserve lives. With ISWA "free to roam," there would likely be less combat between ISWA and the military, and therefore fewer deaths of soldiers, ISWA members, and civilians. But from a political perspective, Nigeria appears to have unofficially ceded control over parts of Borno to ISWA, at least temporarily. As the group promises to support commerce, promote an "Islamic" system, and otherwise leave civilians where it operates alone, state authority is undermined. 
Given that ISWA shows little openness to peace negotiations, instead focusing primarily on hostage exchanges for ransom, the decrease in deaths resulting from the "super camp" strategy are a welcome respite from the devastation of ten years of war. But it should not imply, or be conflated with, greater likelihood of more permanent peace. It is unlikely that ISWA would be content with only roaming Borno's hinterlands. Further, in those areas it controls, would ISWA allow Christians to worship, women to seek education, and other communities disfavored by ISWA to live undisturbed? With space to operate, it could amass new recruits, train them, and generate more tax revenue, at which point it may be capable of attacking "super camps" and threatening major urban areas. Military and civilian death tolls would then rise again.