Iran's Nuclear Program: What Intelligence Would Suffice?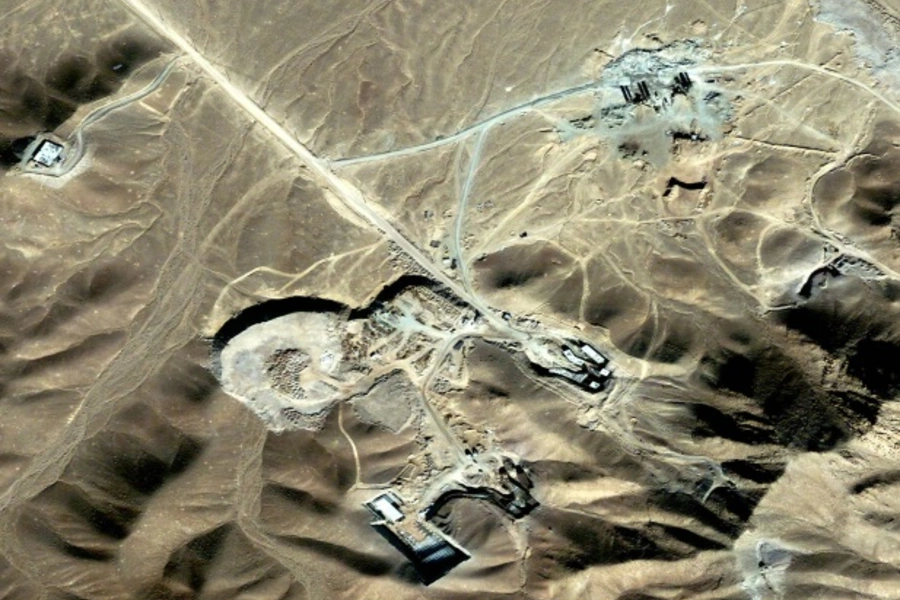 In August 2006, I wrote a piece for the Washington Post, "Share the Evidence on Iran," which called on the George W. Bush administration to declassify the main findings of a National Intelligence Estimate (NIE) on Iran's suspected nuclear weapons program. As many aspects of Iran's progress towards nuclear capability had already been selectively leaked to the media, I argued that "declassifying the key judgments and dissents would publicly establish the intelligence community opinion" and clarify erroneous judgments.
My argument, formulated after reading several hundred declassified NIEs for a research project, was that, if President Bush authorized a preemptive attack against Iran's nuclear facilities, his administration should put forth a compelling and qualified rationale for the necessity of such a risky endeavor. This should include the public release of the most accurate U.S. government estimates—in this case, the NIE—sanitized so as not to reveal classified sources or methods. President Bush was certainly aware of this reality when he revealed in 2006: "People will say, if we're trying to make the case on Iran, 'Well, the intelligence failed in Iraq, therefore how can we trust the intelligence in Iran?"
On December 3, 2007, the Bush administration decided to declassify three pages of the NIE entitled, "Iran: Nuclear Intentions and Capabilities" (PDF). The opening statement was a shocker:
"We judge with high confidence that in fall 2003, Tehran halted its nuclear weapons program; we also assess with moderate-to-high confidence that Tehran at a minimum is keeping open the option to develop nuclear weapons."
Over the course of seventeen months, counterintelligence analysts carefully drafted and then "red teamed" the 2007 NIE on Iran (in comparison, the infamous 2002 NIE on Iraq was compiled and approved in only twenty days). The authors of the 140-page document—led by Vann Van Diepen, former national intelligence officer for WMD—were told that its content would never be publicized. In addition, Director of National Intelligence Mike McConnell issued a directive to make declassification of the 2007 NIE impossible. However, according to David Sanger, "when Bush was briefed…he told McConnell that the conclusion was so dramatic that it would have to be made public."
For a document that the Office of the Director of National Intelligence described as the "IC's [Intelligence Community's] most authoritative written assessments on national security issues," a large number of bipartisan policymakers were disappointed by the main judgments of the 2007 NIE on Iran. Senator Mark Kirk called the 2007 NIE "a mistake," and ranking Democrat on the House Committee on Foreign Affairs Howard Berman said that "neither the administration nor Congress paid it much attention." Greg Schulte, former U.S. ambassador to the IAEA, unequivocally stated: "I never want to see something like the 2007 NIE again. Nothing did more to set back my job [at the IAEA] in terms of how key judgments were drafted."
In late 2009, the IC began to update the 2007 NIE on Iran, with the final version reportedly completed in February 2011. Briefing Congress on the NIE behind closed doors, Director of National Intelligence James Clapper testified, "We continue to assess Iran is keeping open the option to develop nuclear weapons." But, "We do not know…if Iran will eventually decide to build nuclear weapons."
These discussions are significant because proponents of a preemptive attack on Iran's suspected nuclear program rarely discuss how they are certain Iran will build a bomb, and how the American people should be made aware of this before the president orders military force.
It is unlikely that the IAEA inspection process will provide the smoking gun evidence of Iran's decision to build a bomb. All of Iran's fifteen declared nuclear facilities are routinely inspected by IAEA, and the environmental samples and physical inventory verifications would make it extremely risky for Iran to attempt to engineer fissile material at those sites. Moreover, it is doubtful that inspectors have the requisite intelligence means to positively identify covert nuclear sites.
It is true that the extensive circumstantial evidence is damning, and Iran has never fully implemented its Treaty on the Nonproliferation of Nuclear Weapons (NPT) Safeguards Agreement. But is it in U.S. national interest to bomb Iran to defend the principle of full cooperation with the IAEA? I would say no.
The real questions for "attack Iran" advocates are: (1) how good would the intelligence have to be for President Obama to order an attack on the covert nuclear weapons sites, as well as the fifteen declared facilities, integrated air defense system, ballistic missile production sites, and other regime targets; (2) in what form would that intelligence be presented to the public?
Given the massive intelligence failure in Iraq as well as subsequent costs to the United States and Iraq, President Obama must know that "trust us" will not suffice on Iran.