Islamist Groups Could Swing Malaysian and Indonesian Elections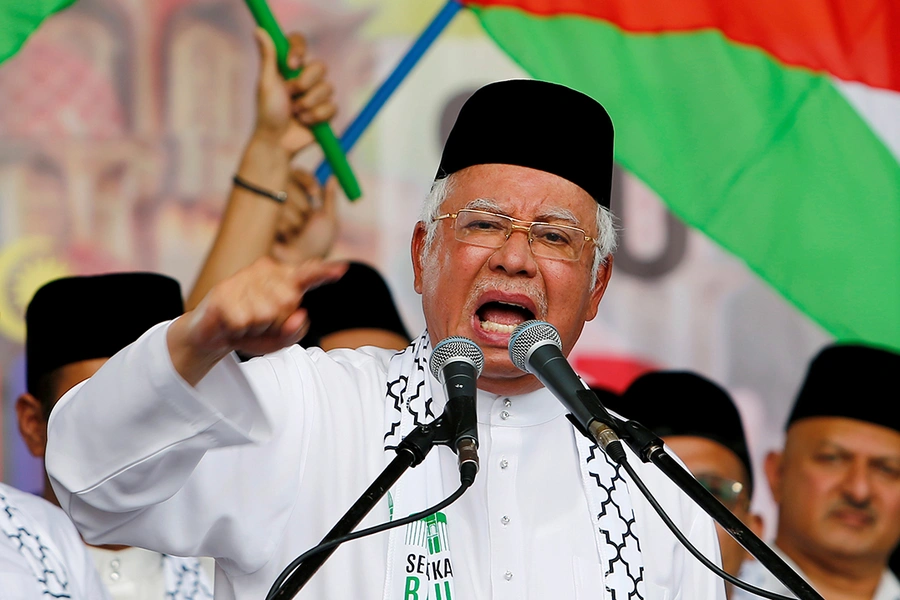 After months of speculation, many signs indicate that Malaysia will hold its national elections in late April or early May. According to reports in the Malaysian press, the country's election commission has booked most of the private helicopters in Malaysia for that time period, suggesting that it will be using them to monitor the election. Although Prime Minister Najib tun Razak does not legally have to call an election until late August, he may want to hold an election in April or May, since the vote would come before opposition leader Anwar Ibrahim is released from jail. In the last national elections, held in 2013, the Anwar-led opposition coalition actually won the popular vote, but extreme gerrymandering gave Najib's ruling coalition control of parliament, which it has enjoyed since Malaysia gained its independence.

The election likely will be close, but, without Anwar, the opposition has turned to an unlikely figure of unity—former Prime Minister Mahathir Mohamad, who has now turned against the ruling coalition, but during his own terms in office harshly repressed dissent and oversaw Anwar's first jail term.  And, even with the 1MDB scandal still swirling around him and the ruling coalition, Najib has a strong chance to win the election. If he does so, it will be in part because he, and the ruling coalition, have aggressively courted conservative, even Islamist voters, in part by splitting the Pan-Malaysian Islamic Party (PAS), part of the opposition alliance in the last national elections in 2013, away from the opposition. But to woo these voters, which the ruling coalition needs as urban Malay, Chinese, and Indian voters favor the opposition, Najib and the party have increasingly framed Malaysia as a state that should be dominated by Muslim, ethnic Malays. In addition, the ruling coalition has, among other steps, allowed PAS and its supporters to push forward legislation that could undermine Malaysia's civil laws.

The shift in Malaysia, in which conservative, even Islamist groups are wielding greater power in politics, is mirrored in Indonesia as well. There, the Jokowi government has not wooed Islamist organizations, but it was slow to recognize their growing power, which grew over the past decade but now has fully bloomed. Indeed, Jokowi's administration only began to push back after Islamist organizations helped swing the vital Jakarta governor's election last year.

In a new CFR expert brief, I examine why Islamist groups are growing more powerful in Malaysia and Indonesia, the potential impact of their rise on the countries' political systems, and the implications for U.S.-Malaysia and U.S.-Indonesia relations.  The full expert brief can be read here.