Junta and Public at Odds in Sudan
Supporters of a transition must find ways to counter the junta.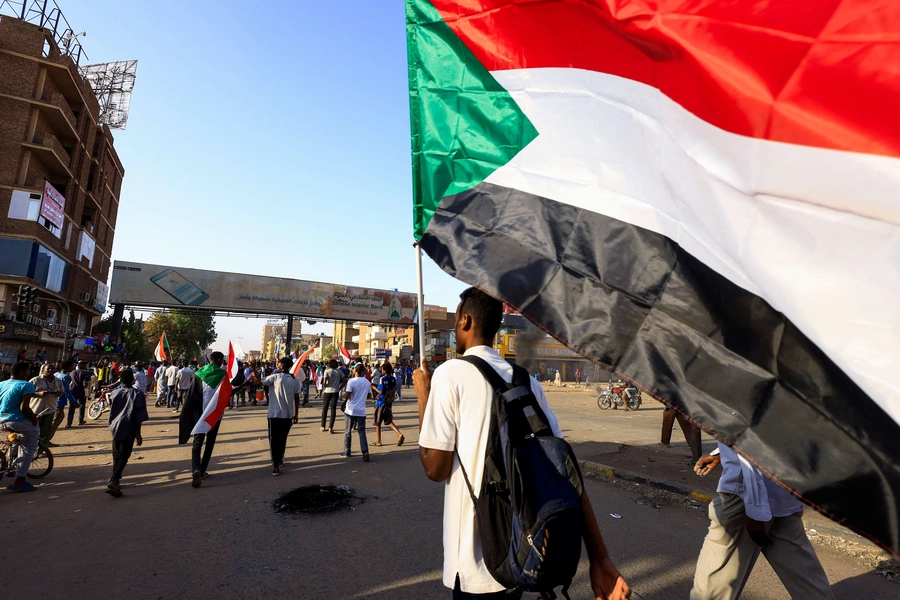 Sudan's military junta and Sudan's citizens have fundamentally different visions for the country's future. In recent days, reports have surfaced of a plan that would formalize the entrenched power of the military and its allies, but provide just enough civilian window-dressing to persuade the international community to resume economic support. The aim appears to be an agreement that can signal the end of the crisis that has gripped the country since last October's coup, but under which existing power dynamics would not actually change – the security services would retain ultimate power, be able to dictate the terms and likely outcomes of any electoral exercise, and protect their economic and political interests from the prospect of real transparency or accountability. 
At the same time, the past week saw more massive street protests, both to commemorate the uprising that eventually ousted former president Bashir from power, and to insist that the work of democratizing Sudan continue. Despite the state's use of lethal force to continue closing political space, Sudanese citizens have not given up on meaningful reform. 
It remains to be seen whether the United States or other members of the international community are equally resolute. External actors have real leverage in Sudan, holding the keys to desperately needed debt relief and financial support. The ailing economy, crippled by the distortions required to satisfy its armed elites and further weakened by drought, the pandemic, and the global disruptions of the Russia-Ukraine crisis, is in desperate trouble, and its leaders are looking for a lifeline. But it is equally clear that right now, Sudan's most vulnerable are paying the highest price for the economic mismanagement and authoritarian choices of its leaders.  
The United States and others seem to have placed a great deal of faith in the consultative process led by United Nations Special Representative Volker Perthes to find a path to restarting the transitional process that sputtered during the period of civilian-military power-sharing, and then stalled entirely when the military seized power last October. But General Abdel Fattah al-Burhan's threat to expel Perthes earlier this month, in part because he was unhappy with Perthes' report to the Security Council that included references to ongoing human rights abuses and repression, illustrates an uncomfortable truth. The junta in Sudan believes that it can bully external actors, play different governments off each other, and coopt geopolitical tensions to its liking, dictating the terms of what is acceptable and possible for governance in Sudan. They are counting on the United States and other countries ostensibly supporting democratic governance and the rule of law to be exhausted and distracted. Supporters of a genuine transition must find ways to prove them wrong.