Kabila Will Not Stand in Elections, but Will Congo Really Change?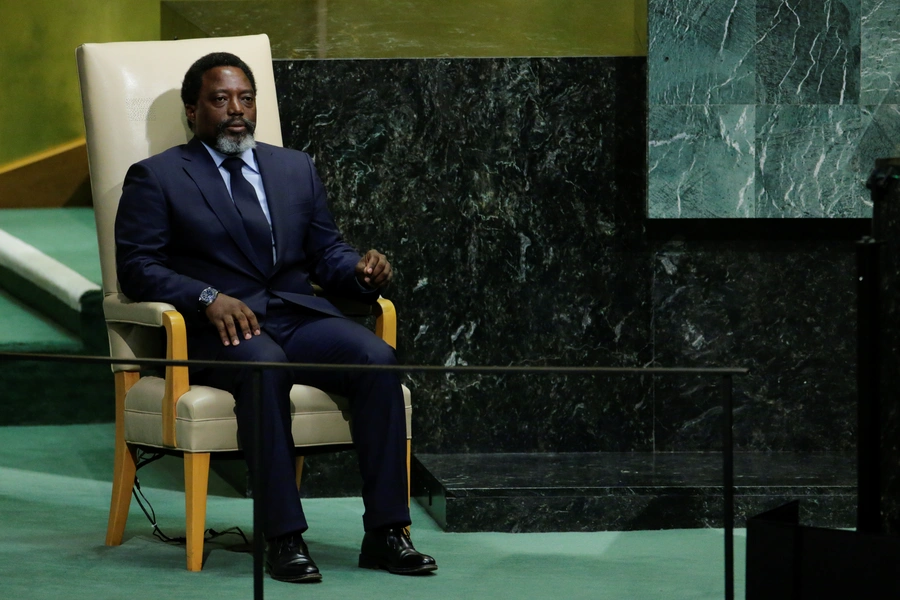 After keeping his own citizens and the international community in suspense for over two years past the end of his mandate in 2016, President Joseph Kabila of the Democratic Republic of the Congo announced that he will not stand for another term in this December's long-delayed elections. Reactions to Kabila's announcement have ranged from the relieved to the encouraged, as Congolese citizens, regional neighbors and the broader international community had all feared the destabilizing conflict likely to accompany a blatant, and unconstitutional, effort on the part of the President to retain power indefinitely. But celebrations of a victory for democratic governance and stability in the DRC are decidedly premature. 
Kabila endorsed Emmanuel Ramazani Shadary, his former interior minister, to succeed him. Shadary, a ruling party loyalist with little political following and the dubious distinction of being one of the individuals internationally sanctioned in 2017 for his role in violently suppressing political protests, is not a particularly compelling choice. His name now joins those of Jean-Pierre Bemba, a warlord and former vice president recently released from The Hague after the International Criminal Court overturned his conviction for war crimes, and Felix Tshisekedi, the son of longtime Congolese opposition figure Etienne Tshisekedi, in the top tier of contenders for the presidency. Moise Katumbi, a former provincial governor with a sizeable political base who has been living in self-imposed exile, was thwarted in his efforts to register his candidacy by Congolese officials who denied him entry to the country. 
The heavy-handed treatment of Katumbi, the selection of Shadary, and the absence of domestic or international confidence in the capacity, independence, and integrity of the electoral commission all indicate that Kabila has no intention of throwing open the door to genuine democracy. But to some degree, focusing on who wins at the polls in December misses the point. 
Kabila's presidency proved that it is possible to hold the DRC together—though just barely—with a set of patronage relationships that reward loyalty and dole out spoils to elites with enough access to mineral wealth or power over armed groups to be useful. It's a ramshackle set of often-shifting relationships designed for the survival and enrichment of the few and nothing more, and in this sense Kabila could be interchangeable with anyone canny and connected enough to continue at the center of an essentially parasitic network. 
For real change to come to the DRC, for the state to begin to function in a way that provides security and political accountability to its citizens and channels the country's rich resources into meaningful development gains, it would have to adopt an entirely different kind of governing model than the one familiar to most Congolese today. Leadership will be determinative, but it will not be a question of who leads, but rather how, that will make the difference between the status quo and a better future.