Last Month, Over Half-a-Billion Africans Accessed the Internet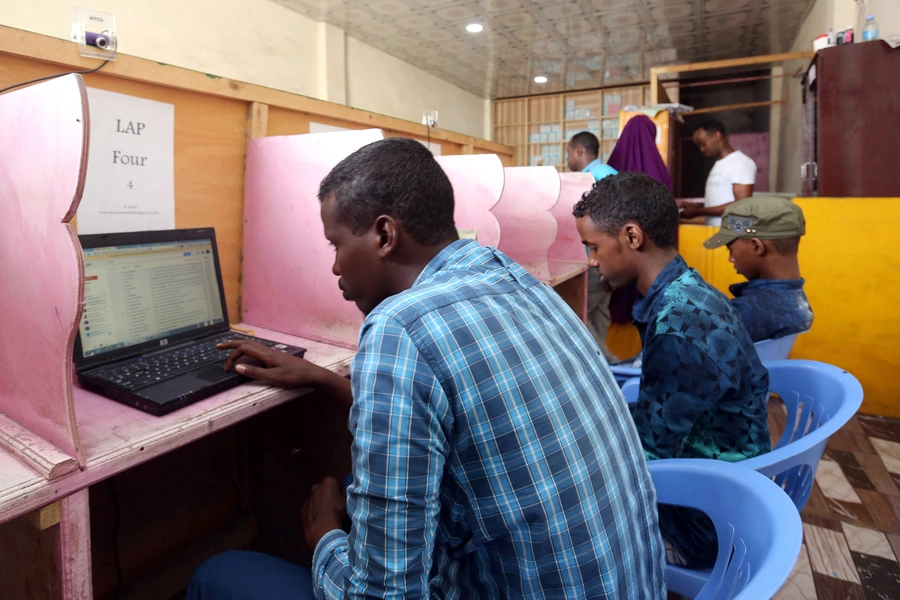 Last month, more people in Africa accessed the internet than did in Latin America, North America, or the Middle East. There were 525 million internet users in Africa, 447 million in Latin America and the Caribbean, 328 million in North America, and 174 million in the Middle East.
About 40 percent of all Africans were online last month, but usage varies from country to country. In Kenya it was 83 percent; in South Africa, 56 percent; and in Nigeria, 60 percent. However, Nigeria is so much bigger in population than any other African country, its citizens comprised about 20 percent of all African internet users. Though Africa is behind only Asia and Europe in the absolute number of internet users, it lags behind every other region in the proportion of internet users. June internet users comprised 52 percent of Asians, 87 percent of Europeans, and 89 percent of North Americans. 
The good news, simply put, is that 40 percent of all Africans have access of some sort to the internet. On a continent in which, by and large, newspapers are expensive, telephone landlines are underdeveloped, authoritarian governments seek to manipulate the media, and most people have traditionally received news from the radio, often broadcasting in local languages, the internet provides access to a new and much bigger world. The downside, of course, is that the internet is unfiltered, with both wisdom and garbage. There are also fewer ways to verify internet stories than in other parts of the world where other forms of media are more developed.
Internet penetration is likely to grow at a faster rate than elsewhere in the world, and the fact that there are already more than half a billion internet users in Africa raises the possibility of a greater number of profound social, political, and economic changes. Internet usage may be a sign that the African giant is awakening.