Leon Panetta's Legacy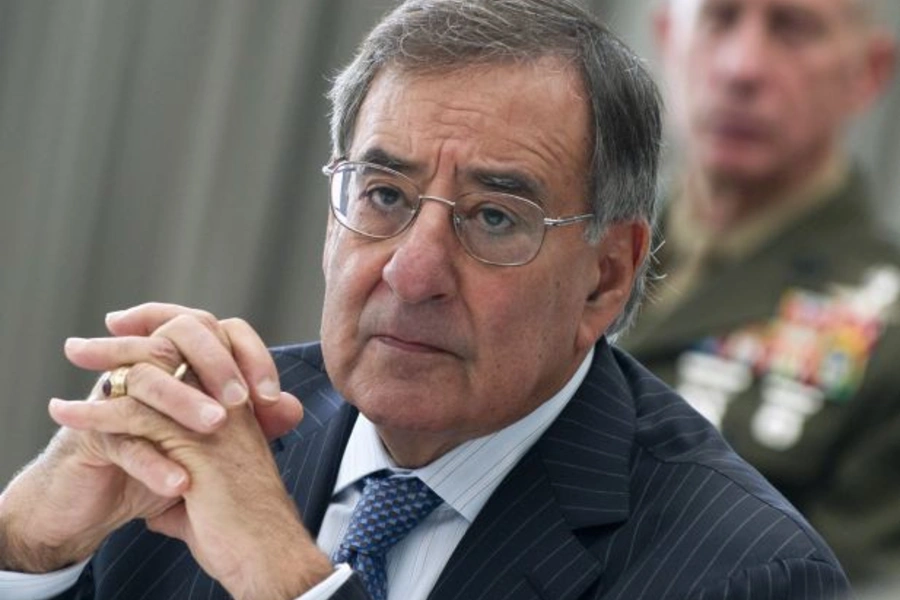 On August 4, 2011, six weeks into his tenure as secretary of defense, Leon Panetta gave his first press briefing at the Pentagon. After briefly commenting on the impressive civilian and military leadership in the Department of Defense (DOD), he got right to the point:
"We face a broad and growing range of security threats and challenges…from terrorist networks to rogue nations…to dealing with rising powers that always look at us to determine whether or not we will, in fact, maintain a strong defense.  It is that multitude of security challenges that makes me particularly concerned about the sequester mechanism…This kind of doomsday mechanism that was built into the agreement is designed so that it would only take effect if Congress fails to enact further measures to reduce the deficit…if it did happen, it would result in a further round of very dangerous cuts across the board, defense cuts that I believe would do real damage to our security, our troops and their families, and our military's ability to protect the nation.  It is an outcome that would be completely unacceptable to me as secretary of defense, to the president and, I believe, to our nation's leaders."
Over the following eighteen months, Panetta would repeat these two fundamental points over and over, with little variation, at every public event, in front of any audience: America faces growing threats and instability around the world, and sequestration would turn the United States into a "second-rate power" that "invites aggression." The prospect of sequestration was so dire that, when asked at that first press briefing, "Is it fair to say that you are, at this point, drawing up contingency plans in case those sequestered cuts are triggered?" Panetta replied, "No...I'm not even beginning to consider what would happen with regards to sequestration." He continued to ignore the (increasingly likely) prospect of sequestration for at least fifteen months.
Panetta's threat smorgasbord included everything from the vague—"transnational threats," "the whole issue of turmoil in the Middle East," "the threat of natural disasters," "expanding terrorism" in Latin America—to the specific, most recently warning of a "cyber Pearl Harbor" (a nonevent he also predicted as director of the CIA). While admitting "I don't consider myself to be schooled in the art of knowing what the hell cyber systems do," he claimed a cyberattack "could virtually cripple this country, take down our grid system or power grid, take down our financial systems, take down our government system."  Panetta also warned cyberattacks could "derail passenger trains loaded with lethal chemicals," although—terrible coffee aside—Amtrak explicitly prohibits the shipping of "corrosive or dangerous chemicals or materials."
When he wasn't inflating threats to U.S. national security and warning policymakers about the impending doom of sequestration, Panetta made a few other remarkable observations. On Israel, he noted, "This is the strongest alliance that we have," even though the United States and Israel are not allies. He claimed, "We're dealing with the nuclear threat in Iran," although we are not.  Finally, in the middle of budget austerity and investigations into the personal expenses of senior military officials, he defended flying to his home in California on most weekends as essential "to get your mind straight and your perspective straight." Each of these round-trip flights reportedly cost taxpayers $32,000, for which Panetta was charged the standard coach fare of $640.
Finally, as director of the CIA and secretary of defense he had unprecedented access and insights into the U.S. targeted killings program. He defended drones as "probably the most precise weapons in the history of warfare," but often added the caveat that "it's that combination of military strength and diplomatic strength that gives us the ability to try to provide direction to the world and try to assist it so that it heads in the right way."  He also claimed that all drone strikes were against "those who attacked our country" and "we made very clear that if there were any women or children that were involved we would not take the shot," which was not true according to a U.S. official informed of Panetta's comments.