Leveraging Tech Innovations in Development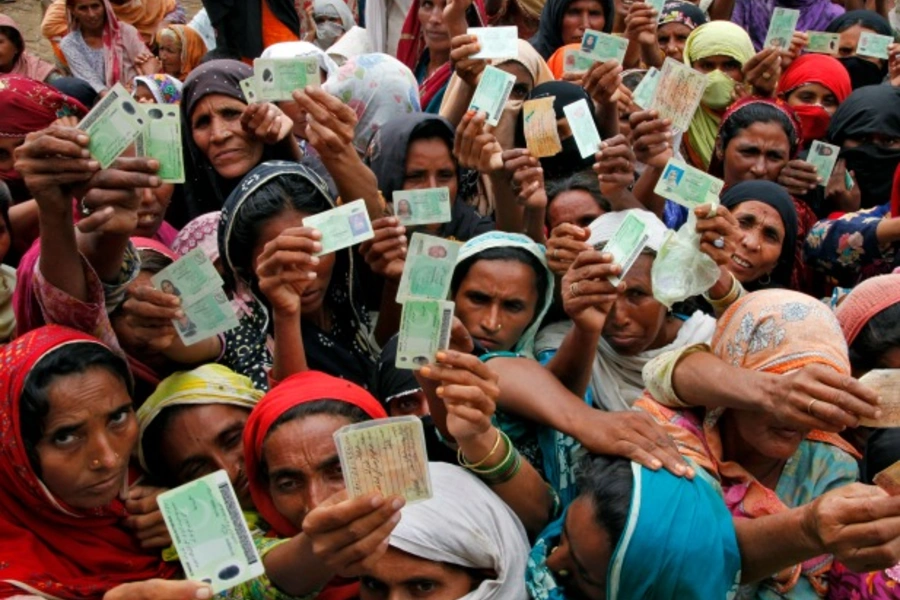 Over the past decade, technology has begun to revolutionize industries ranging from education and healthcare to financial services and commerce. These transformations are not limited to the developed world – in emerging economies rapid mobile technology proliferation and internet penetration have had profound and unforeseen effects, including expanding financial inclusion through mobile banking services and facilitating employment through online and mobile job platforms.
These changes are just the start. Technology can be a powerful tool for neutralizing many of the challenges to emerging countries' efforts to alleviate poverty, improve quality of life, and expand economic opportunities. Infrastructure failings, including poor road networks, inadequate power grids, and limited internet connectivity, often leave vulnerable communities outside major cities isolated. Low state capacity and finite state resources undermine efforts to administer social programs or deliver basic public services. Even identifying target populations can be difficult, as many never receive a birth certificate, a government ID, or other sort of official recognition.
It is here where some organizations and public institutions are leveraging technology. One such example, written about extensively by my former colleague Isobel Coleman, is GiveDirectly, a philanthropic organization that leverages satellite imagery and mobile payment systems to identify poor beneficiaries in Kenya and Uganda and to send them cash transfers digitally.
Last week, I hosted a CFR meeting on harnessing technology in the service of development with Michael Faye, GiveDirectly cofounder, and Tariq Malik, former chairman of the National Database and Registration Authority (NADRA) in Pakistan and a leading expert on applying technology to development issues. Faye discussed his new company Segovia Technology, which designs engineering platforms to address last-mile challenges of delivering services and goods to citizens in developing countries.
With global spending on social cash transfers to unbanked populations totaling a half trillion every year, a World Economic Forum report estimates leakage rates for these programs range from 5 to 25 percent. This translates into $25 to $150 billion in benefits lost due to misidentification, misdirection, or fraud. The same report estimates that migrating government payments, including cash transfers, onto a digital platform could save as much as $46 billion per year.
Malik's experience with NADRA in Pakistan speaks to the broader promise of integrating technology into government. NADRA's biometrically enabled identification systems, widely issued smart identification cards, and direct payment systems have helped the Pakistani government improve its social programs. The state successfully used NADRA technology to administer disaster relief to 20 million citizens after a devastating flood in 2010 and to enroll poor women in a national financial assistance scheme. NADRA's digital system has provided powerful tools for exposing fraud and corruption, and enabling greater accountability, better ensuring that target beneficiaries in Pakistan receive their social aid intact.
Still the benefits – in terms of efficiency and transparency – create potential adversaries in those that gain from opacity and leakages. Both speakers alluded to these potential challenges to the transformative use of technologies employed by NADRA and Segovia.
Malik and Faye's work digitizing social programs are examples of creating sophisticated solutions to development challenges, and reflect the broad opportunities for governments, nonprofits, and donor agencies to think outside the usual development toolbox to make progress on poverty alleviation, inclusive growth, and greater economic prosperity.