The Matabeleland Massacre and Contemporary Zimbabwe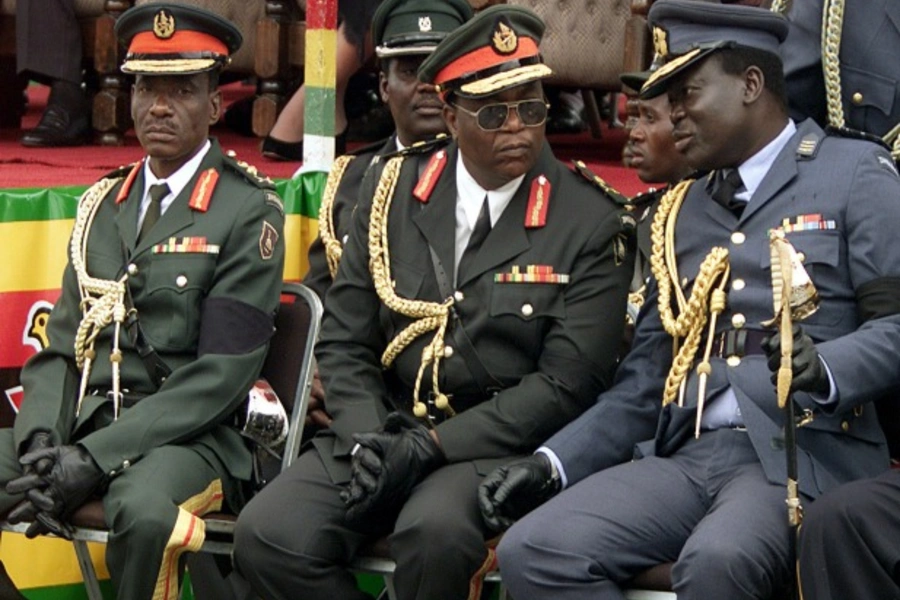 Genocide and other massacres cast a long shadow over contemporary politics. In Africa, the genocide in Rwanda and massacres in Burundi and the eastern Congo come immediately to mind. As Zimbabwe spirals down under Robert Mugabe and the unresolved questions about his successor, the 1983-84 massacre of Ndebele in Matabeleland will be part of the context of whatever regime finally emerges. The International Association of Genocide Scholars estimates that the 5th Brigade of the Zimbabwean army murdered some 20,000 Ndebele in Matabeleland.
In 2015, Stuart Doran published in South Africa's The Daily Maverick a story (republished by London's The Guardian) that credibly argues that Mugabe almost certainly orchestrated the massacre. The massacre appears to have been caused by a desire to eliminate or neuter opposition to his regime by his chief political rival Joshua Nkomo. In play were also ethnic rivalries between Mugabe's Shona and Nkomo's Ndebele. Especially in Matabeleland there was also a history of suspicion and distrust between Nkomo's and Mugabe's fighters, both of which waged military campaigns against the white Rhodesian regime.
Stuart Doran has just published a follow-up article that looks at British and American reaction to the massacre while it was occurring. If you are American or, presumably, British, it makes for thoughtful reading. Doran shows that officials of the two countries knew what was going on in broad terms. They did, indeed, protest, if not very vigorously. But realpolitik prevailed. They were invested in Mugabe and his promises of reconciliation and stability, and feared that any other leader would be worse. They were afraid that if they pressed Mugabe too hard, he would bolt for the Soviet Union and/or North Korea. But, Doran also concludes that the western protests, however feeble they were, convinced Mugabe that there was a limit. And, "as long as he did not verge on the mass extermination that had occurred in 1983, he could kill, starve and torture his people, and outsiders would do nothing." Ever since, Mugabe has used measured violence, rather than mass murder. And he gets away with it.