The Middle East Is in for a Tumultuous 2016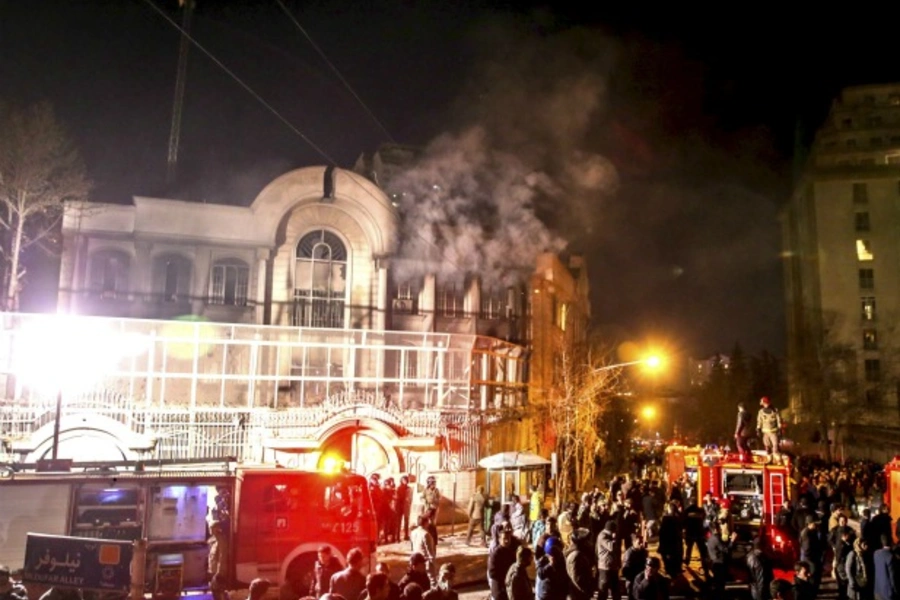 This article was originally published here on Fortune.com on Wednesday, January 6, 2016.
Earlier this week, Saudi Arabia cut off diplomatic ties with Iran after authorities executed a popular Shiite cleric. Anyone watching this meltdown unfold has every reason to think of worse-case scenarios, as it will only deepen the Middle East's widening sectarian divide, intensify the region's multiple conflicts, and set back efforts to defeat the Islamic State and end the bloodshed in Syria.
For years, the Middle East has been defined by political instability, and the execution of Sheikh Nimr al-Nimr and subsequent attack on the Saudi embassy in Teheran is only the most recent episode in a longstanding rivalry between the two powers dominating opposite shores of the Gulf — the world's most important oil chokehold through which 30% of global oil and liquefied natural gas flows.
Each claims to be the face of the true and authentic variant of Islam. Saudi Arabia, custodian of Islam's two leading holy places in Mecca and Medina, sees in the Islamic Republic of Iran a revolutionary Shiite Persian power expanding its reach into the Sunni Arab heartland. Having seen Tehran spread its influence into Iraq, Lebanon, Yemen, and Syria, the Saudis, led by a new and more activist king, are sending a strong message to the world that it will not sit by passively.
The most immediate casualty of intensified Saudi-Iranian tensions will be the recently launched U.S.-led diplomatic effort to end the horrific Syrian war that has already claimed more than 250,000 dead. Iranian forces are fighting and dying in Syria to preserve president Bashar al Assad's regime, while Saudi Arabia is actively backing rebels seeking to topple the dictator. Just getting the Iranian and Saudi foreign ministers into the same room last month was touted as a major accomplishment by Secretary of State John Kerry. While Iran and Saudi Arabia profess a desire to cooperate diplomatically, both countries are now sure to double down their support for the opposing sides in Syria's war. The Syrian opposition, meanwhile, has urged all Arab countries to break relations with Tehran.
A second casualty of Iran's strained relations with Saudi Arabia is likely to be the regional effort to combat the so-called Islamic State, or Daesh, that currently occupies a large swath of territory across Iraq and Syria. While the United States and Europe, reeling from Islamist terrorism, see defeating Daesh as the paramount objective in the Middle East, this sense of priority is not shared by many Arab allies within the anti-Daesh coalition. That a number of Gulf states have followed Saudi Arabia's lead and suspended relations with Tehran reflects the fact that they see Shiite Iran, not the Sunni Islamists in Daesh, as their paramount enemy.
Continue reading on Fortune.com