Myanmar's Army Steps Up the Fight – and Moves to Destroy Whole Communities With the World Distracted by Ukraine
The military enjoys the support of a major nearby power.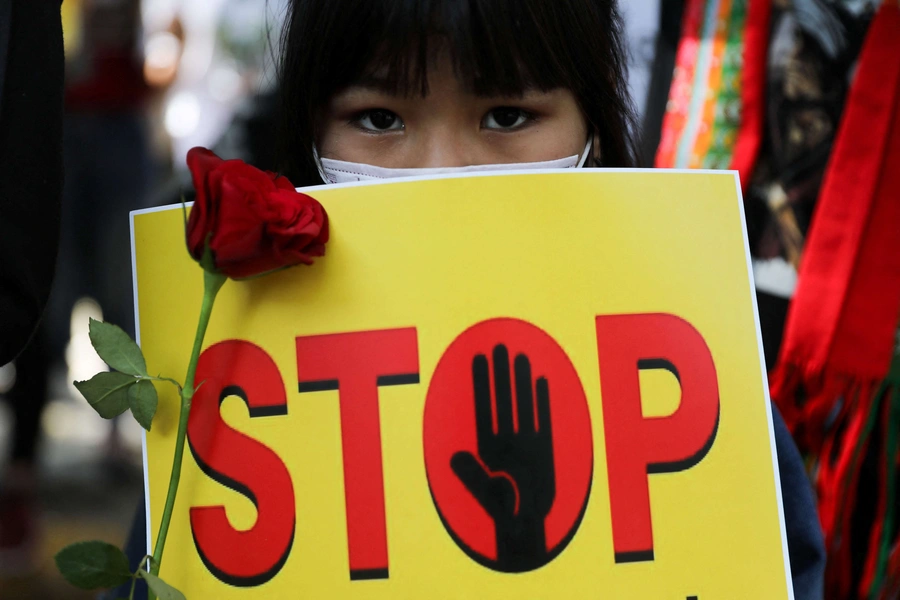 More than a year after Myanmar's military took power in a coup, the civil conflict in the country shows no signs of ebbing. In fact, with anti-junta forces — ethnic armed militias with experience fighting the regime and more recently formed people's militias comprised of newly trained opponents to the military — enjoying some success in encouraging military defections, targeting military units, and utilizing urban guerrilla tactics, the hostilities look likely to continue for a long time.
The Myanmar junta has been accused of a wide range of atrocities since the coup, and the death toll and prison count since Feb. 1, 2021, is mounting. According to Reuters, "at least 1,500 people are known to have been killed in year-long protests against the coup in Myanmar, with thousands more possibly killed in the armed conflict, the United Nations human rights office said … (and) at least 11,787 people were unlawfully detained in Myanmar in that period."
Yet the armed forces seem determined, even in the face of defections and some setbacks, to step up the battle. Veteran Myanmar journalist Bertil Lintner notes that the army has committed itself to a strategy of "annihilating" opposition forces across the country. This strategy will likely involve massacres of civilians, the increasing use of artillery on villages and towns, and other extreme tactics. For more on the Myanmar army stepping up its brutal battle, see my new Japan Times article here.