Nigeria Security Tracker Weekly Update: August 11 – August 17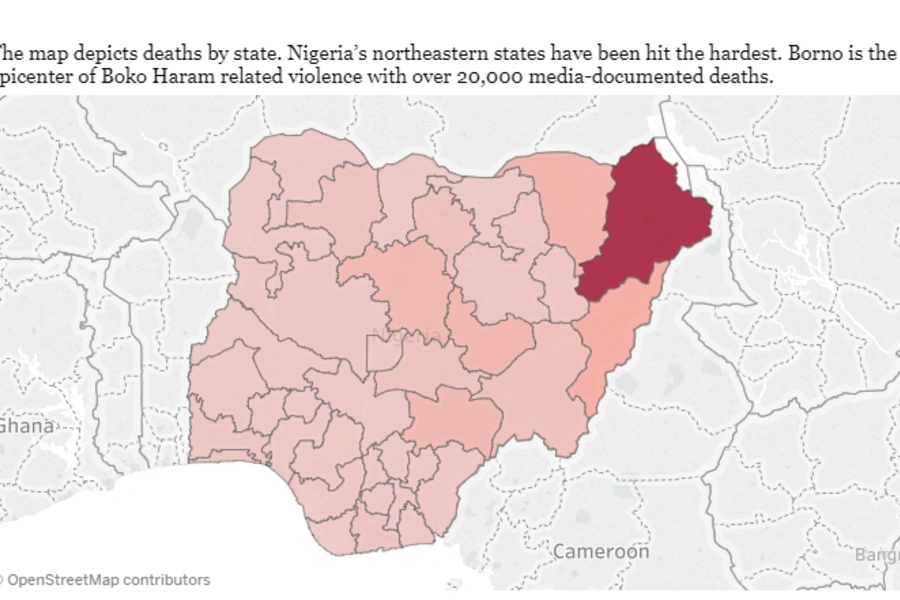 Below is a visualization and description of some of the most significant incidents of political violence in Nigeria from August 11 to August 17, 2018. This update also represents violence related to Boko Haram in Cameroon, Chad, and Niger. These incidents will be included in the Nigeria Security Tracker.  
(Last week, August 10: A cult clash resulted in four deaths in Yenagoa, Bayelsa)
August 11: Two were killed during the bye-election in Lokoja, Kogi.
August 11: Suspected kidnappers killed four policemen in Igabi, Kaduna.
August 11: Suspected bandits killed a policeman in Bomadi, Delta. 
August 9–11: Nigerian fighter aircrafts killed a "large number" (estimated at thirty) of bandits in Birnin Magai/Kiyaw, Zamfara.
August 13: Ritualists killed one in Owerri Municipal, Imo.
August 14: Unknown gunmen killed one in Ado Ekiti, Ekiti.
August 14: Nigerian troops killed five bandits and lost one soldier in Birnin Gwari, Kaduna.
August 17: Boko Haram killed four in Maiduguri, Borno.