Nigeria Security Tracker Weekly Update: August 3–9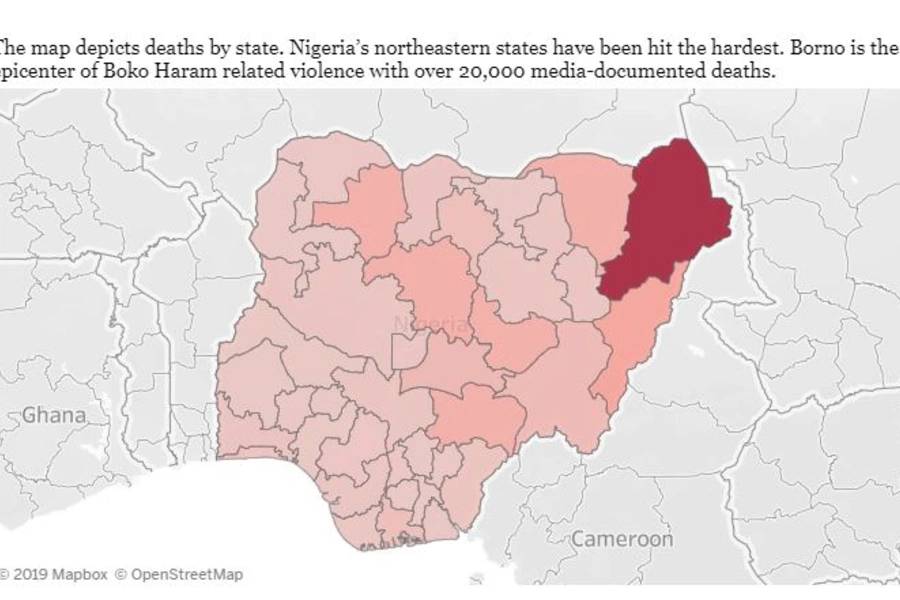 Below is a visualization and description of some of the most significant incidents of political violence in Nigeria from August 3 to 9, 2019. This update also represents violence related to Boko Haram in Cameroon, Chad, and Niger. These incidents will be included in the Nigeria Security Tracker.
August 4: Gunmen killed a pastor and kidnapped his wife in Kaduna South, Kaduna.
August 5: Police killed three kidnappers in Emuoha, Rivers. 
August 5: Gunmen killed a police officer in Akoko South-East, Ondo.
August 5: Five civilians were killed during a clash between Nigerian troops and Boko Haram in Monguno, Borno. 
August 6: Two Boko Haram suicide bombers killed themselves and three others in Mafa, Borno. 
August 7: Nigerian soldiers killed three policemen and three civilians in Ibi, Taraba. 
August 7: Gunmen kidnapped six in Ikwerre, Rivers. 
August 8: Herdsmen killed one in Mkpat Enin, Akwa Ibom. 
August 9: The Nigerian Air Force killed "scores" (estimated at forty) of Boko Haram militants in Damboa, Borno.