Nigeria Security Tracker Weekly Update: June 8–14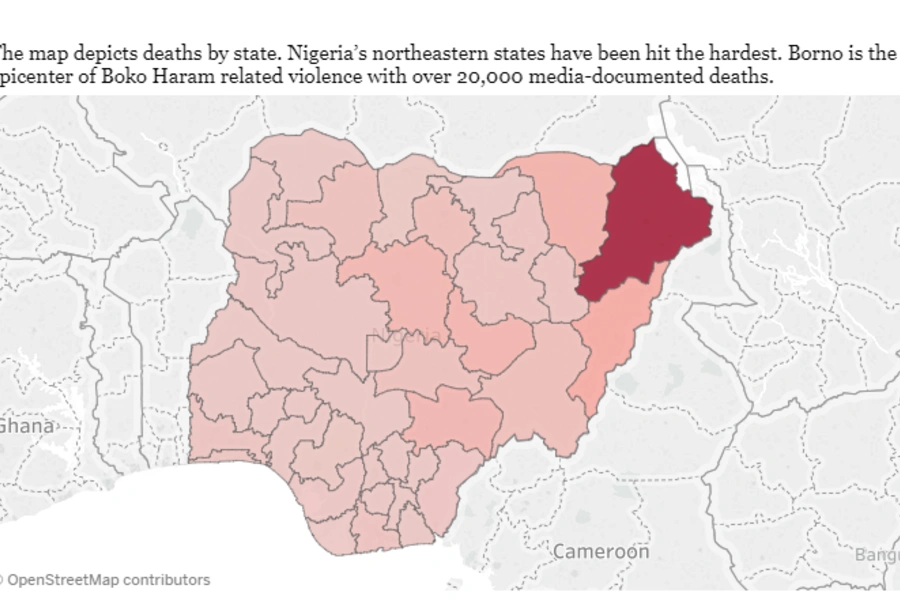 Below is a visualization and description of some of the most significant incidents of political violence in Nigeria from June 8 to 14, 2019. This update also represents violence related to Boko Haram in Cameroon, Chad, and Niger. These incidents will be included in the Nigeria Security Tracker.
June 8: Bandits killed fifty in Rabah and Isa LGAs of Sokoto.
June 9: Bandits killed seventy in Shiroro, Niger. Some reports indicate that the death toll may be cumulative over a few days following the Sunday attack.
June 9: The Nigerian army reported that it killed nine Boko Haram social media personalities. No date or location were provided (estimated in Borno). 
June 10: Nigerian soldiers killed one Boko Haram militant in Kukawa, Borno. 
June 10: The Nigerian Air Force killed "several" (estimated at ten) Boko Haram militants in Gwoza, Borno. 
June 11: During a Boko Haram attack in Darak, Cameroon, sixty-four Boko Haram militants, twenty-one soldiers, and sixteen civilians were killed. 
June 11: Gunmen abducted four in Igabi, Kaduna.
June 12: Herdsmen killed one in a highway attack in Irewole, Osun.
June 12: Boko Haram killed twenty-one Nigerian soldiers in Mobbar, Borno. 
June 13: Nigerian police killed one bandit in a gun duel in Kankara, Katsina.
June 14: Bandits killed thirty-five in Shinkafi, Zamfara.