Nigeria Sees More High Level Corruption Convictions Under Buhari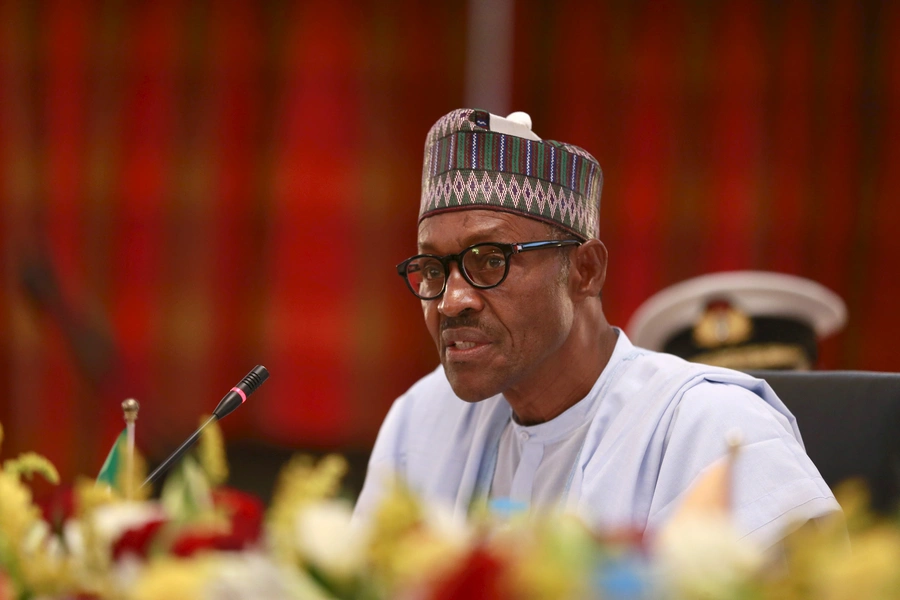 On May 28, the Economic and Financial Crimes Commission (EFCC) credibly announced 603 corruption convictions since President Buhari's inauguration in 2015. This is roughly double the rate of convictions secured by the EFCC under Jonathan. The EFCC also claims to have recovered some 500 billion naira (about 1.4 billion U.S. dollars) in stolen public funds. On May 30, following a successful EFCC prosecution, a judge convicted the former governor of Taraba state in Nigeria of corruption and sentenced him to fourteen years in prison. Last month, a Senior Advocate of Nigeria (SAN), Joseph Nwobike, was convicted on twelve counts of "attempting to pervert the cause of justice," essentially bribing judges. He has been sentenced to one month in jail on each count, to run concurrently. The EFCC is led by Ibrahim Magu, who, according to his EFCC biography, has an accounting and law enforcement background. 
Fighting corruption was one of two planks in Muhammadu Buhari's successful campaign for the presidency in 2015. (The other was the defeat of the Islamist insurgency Boko Haram in the northeast.) He has made recovery of stolen Nigerian assets parked abroad a theme of his dialogue with other leaders, including President Donald Trump. Nigeria will have elections early in 2019, and President Buhari is running. Many Nigerians are cynical about any administration's commitment to fighting corruption, and opposition figures criticize the president for failing to fulfill his 2015 promises. That is part of the political context for the EFCC announcement.
Nigerians will frequently say that recurring anti-corruption campaigns net only the small fish. According to the EFCC announcement, however, "for the first time too, judges and top military officers, including retired Service Chiefs are being prosecuted for corrupt enrichment." The judge in Mr. Nwobike's case said that her sentence is intended to serve as a deterrent for lawyers and "and other stakeholders in the justice sector." The EFCC also announced that judges who received Nwobike's bribes are being prosecuted as well.
It is highly unusual for a "big man," such as a former governor or a lawyer of the highest rank, to go to jail. There are persistent complaints that the EFCC is dominated by Muslim northerners who disproportionately target Christian southerners for prosecution, and Nyame and Nwobike are both southern and Christian. Magu is from the north and appears to be Muslim.
Nevertheless, the EFCC is prosecuting big fish. In addition to those above, Diezani Alison-Madueke, petroleum minister in the Jonathan administration and former chairwoman of the Organization of the Petroleum Exporting Countries has been accused of diverting hundreds of millions of dollars of public money. Now living in London and fighting breast cancer, the EFCC is seeking her extradition. Dealing with official corruption in Nigeria is comparable to cleaning out the Augean stables, but the Buhari administration has, indeed, made progress, if not enough to satisfy its critics.