Nigerian and U.S. Flooding Similar, Linked to Climate Change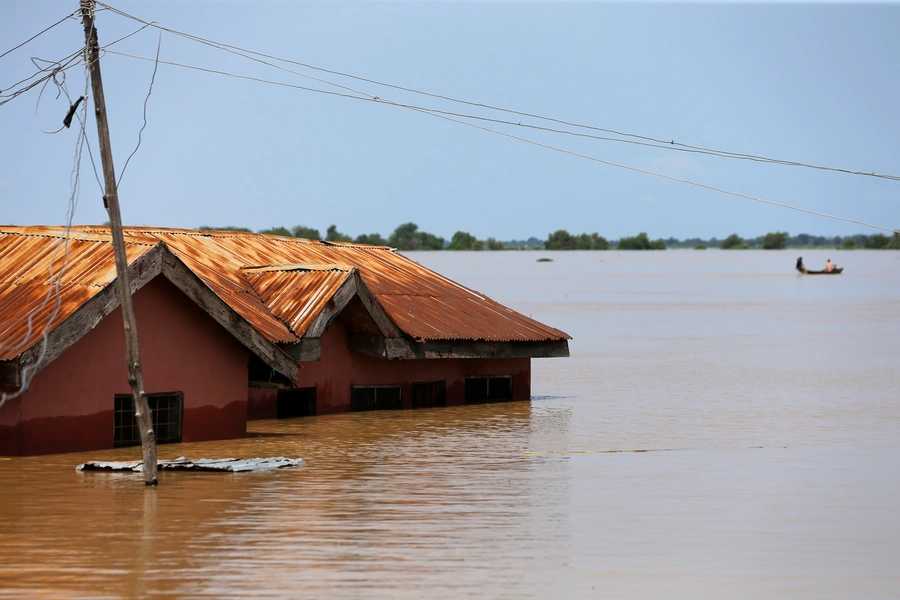 Nigerians fear that flooding in October 2018 could be as bad as or worse than it was in 2012, when two million Nigerians were displaced and 363 died. In 2015, floods displaced 100,000 and led to 53 deaths. In 2016, 92,000 were displaced 38 died. In 2017, floods affected 250,000. 
The United States, too, has experienced an apparent upsurge in hurricane activity and accompanying flooding. Hurricane Katrina killed about 1,800 in 2005; Super Storm Sandy killed 147 in 2012; Hurricane Harvey killed 106; and Hurricane Maria killed 3,057 in 2017, mostly in Puerto Rico 2018, a U.S. commonwealth whose residents are American citizens. Most recently, Hurricane Florence killed 48 in 2018, but that total could grow. 
Though the United States and Nigeria are hardly similar in terms of infrastructure, there are striking similarities with respect to flooding. 
In both countries, property destruction and damage to the economy is measured in the billions of dollars, and there is an ongoing conversation about whether rebuilding should take place in flood-prone areas. Flooding, not high winds, results in the greatest property damage and number of lives lost. Rebuilding certain sections of New Orleans generated considerable debate, but in both countries, it is difficult to prevent rebuilding in flood-prone areas.
There has been widespread criticism of Nigeria's National Emergency Management Agency (NEMA) and the U.S. Federal Emergency Management Agency (FEMA). The poor response of NEMA to the 2012 flood appears to have politically damaged President Goodluck Jonathan, while the U.S. federal government's poor response to Hurricane Katrina did the same to President George W. Bush. There are media reports that President Donald Trump was concerned about criticism of his administration in the aftermath of Puerto Rico's Hurricane Maria and Hurricane Florence, where most of the damage was in North Carolina.
In the United States, the flooding has been the direct result of hurricanes, while in Nigeria, the flooding is associated with heavy rains that cause the Niger and Benue rivers and their tributaries to overflow (as also happened in North Carolina in the aftermath of Hurricane Florence) and in the Niger Delta, sea surges.
The elephant in the living room in both countries is the impact of climate change. In the United States, hurricanes appear to be more frequent and more severe. In parts of Nigeria, rains are notably heavier, and the sea level in the Gulf of Guinea is rising. In other parts of Nigeria, rainfall is diminishing and the Sahara is advancing. There is little consensus in the United States about how to respond to climate change, and the Trump administration withdrew from the Paris treaty that set limits on the emissions of greenhouse gases and provided for other measures designed to ameliorate climate change. Unfortunately, Climate change does not appear to be an issue of public debate in Nigeria.