Nigerian President Buhari's Sysyphean Efforts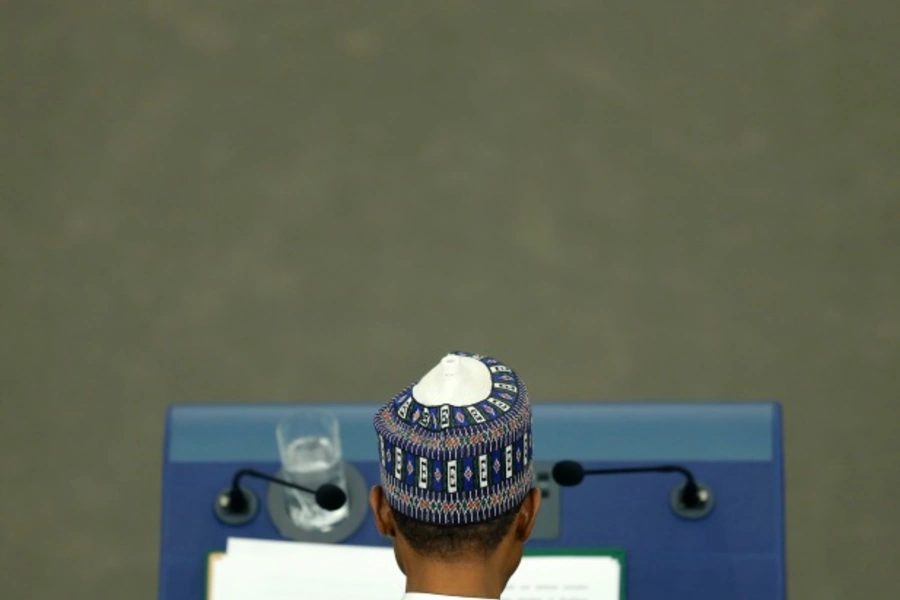 Nigerian President Muhammadu Buhari's anticorruption campaign continues to gain credibility. Over the weekend, the Economic and Financial Crimes Commission (EFCC) searched the Abuja residence of former Vice President Namadi Sambo and found documents that it described as "helpful."
The EFCC is the point institution for Buhari's anticorruption campaign. Its search of Sambo's residence likely implies that he had some sort of connection with other investigations. The anticorruption campaign may be leading to behavior change, or at least diminished consumption. There are anecdotal reports that the luxury housing market in Abuja is at a standstill. There are now EFCC or other anticorruption processes under way with respect to former President Goodluck Jonathan's vice president, his national security advisor (Sambo Dasuki), and his oil minister (Diezani Alison-Madueke), among numerous others.
News on the security front is much less positive. There were major Boko Haram attacks in the northeast over the weekend, with an ineffectual initial military response. In the Niger Delta oil patch, which has historically been the source of more than 70 percent of the government's revenue and more than 90 percent of its foreign exchange, unrest is growing, with attacks on the oil infrastructure and high profile kidnappings. Among some of the Igbo people, there is renewed interest in Biafra, the erstwhile territory that seceded from Nigeria in 1967, precipitating the Nigerian Civil War, which ended in 1970 with Biafra's reabsorption.
With oil prices continuing to fall, government revenue shrinking, and the Nigerian Stock Exchange incurring big losses, the Buhari administration is seeking billions of dollars in loans from international financial institutions. It will probably succeed. However, the cost may be devaluation of the naira, the national currency, a step President Buhari has rejected.
Like Sisyphus, President Buhari pushes the rock uphill with respect to corruption, only to have it roll back down with respect to economic and state security.