Nigeria's Lekki Toll Gate Massacre Will Not Go Away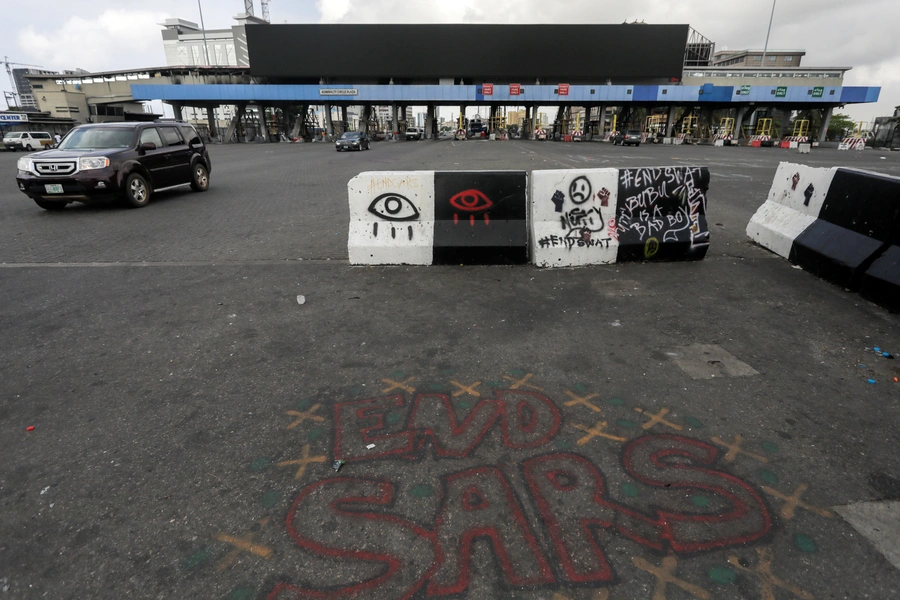 Civil organizations in Nigeria have thrown their support behind planned demonstrations on February 13 at the Lekki Toll Gate, the site of the October 20, 2020 killing of demonstrators calling for the disbandment of the notorious Special Anti-Robbery Squad (SARS), a police unit widely accused of human rights abuse. The occasion of the demonstration is the decision of the Lagos State Judicial Panel to reopen the toll gate, which is administered by the Lekki Concession Company, a private enterprise. As was the case in October, the demonstration appears to be organized through social media. However, the organizers are providing advance publicity.
The demonstrators will protest the lack of meaningful police reform, continuing intimidation of the October demonstrators, the lack of an investigation of the Lekki incident, and the failure to hold accountable the perpetrators of the killing. The government has disbanded SARS, but from the perspective of human rights organizations and other observers, there has been no meaningful improvement in police behavior. Amnesty International credibly accuses an official cover-up. In a recent development, Lagos State's Environmental Tasks Force cleared—with little notice—an "informal settlement" adjacent to the toll gate, some residents of which talked to the press contradicting the official narrative of what happened. Official clearances of informal settlements happens frequently and for a variety of reasons. In this case, however, many will take it as retribution.
It remains to be seen how many demonstrators will actually show. If the demonstration is large, it will be an indication that in Lagos, at least, anger about the Lekki Toll Gate episode and abusive police behavior has not gone away, with political consequences that are unpredictable. On social media there are expressions of unease about the potential of violence. In Nigeria, violence is by no means rare in demonstrations against official authority.
It should be noted that the Lekki Toll Gate episode involves divided official authority. Lagos State—not the federal government in Abuja—has ordered the reopening of the toll gate. The lead in the investigation of the October incident also rests with Lagos State. It was also Lagos State authorities that cleared the informal settlement. But SARS and the Nigerian police are a federal, not state, entity. As for a cover-up or suppression of the results of an investigation, that is an old song in Nigeria.