Oil and a More Muscular Saudi Arabia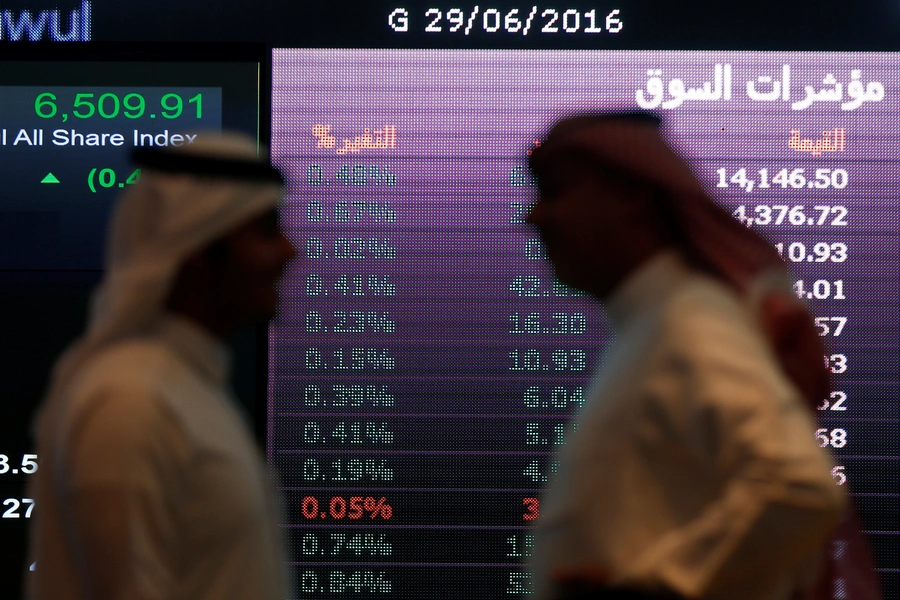 Saudi oil policy is undergoing a significant, yet subtle shift that is likely to have broader, strategic implications. The shift comes in the wake of a perfect storm of complicated existential threats facing Riyadh that have forced its government to accommodate new realities. In effect, for the time being, Saudi Arabia appears to have lost its flexibility on oil price policy and therefore will increasingly have to respond to geopolitical challenges in ways that don't involve actively using export policy to lower the price of oil. A significant oil price drop now would be inconvenient to Saudi Arabia's ambitious economic reforms, as well as threaten the success of controversial social reforms.
This oil revenue conundrum could drive an already muscular Saudi foreign policy while at the same time, weakening the kingdom's interest in the inner political dealings of the Organization of Petroleum Exporting Countries (OPEC). The threat to flood the oil market with its spare oil production capacity has for decades been a critical Saudi lever to muster oil production discipline and burden sharing within OPEC. OPEC, together with Russia, for now seem willing to consider a rollover of ongoing production cuts based on current improvements in oil prices but typically OPEC output cut discipline weakens over time. It remains unclear how the kingdom would be forced to respond if oil production increases from Iraq and other members to the agreement, not to mention the United States, start to eat at lofty oil prices come next spring.
In the past, escalation in regional conflicts with Iran might have been met with policies designed to hurt Tehran via lower oil prices. But the Saudi response to the intercepted missile lobbed by Yemen-based Houthi rebels targeting the airport near the Saudi capital of Riyadh has been more strategic in nature. Riyadh quickly made it clear that the response it had in mind was more direct and militarily oriented, by announcing that the coalition would close access to all land, air, and sea ports to Yemen. The official Saudi Press Agency's frankly worded statement on the matter noted that "Iran's role and its direct command of its Houthi proxy in this matter constitutes a clear act of aggression that targets neighboring countries, and threatens peace and security in the region. Therefore, the coalition's command considers this a blatant act of military aggression by the Iranian regime, and could rise to be considered as an act of war against the kingdom of Saudi Arabia." Ironically, the more robust the kingdom's military responses over time, the more likely that oil revenues will support the Saudi economy at home.
The backdrop to the new Saudi oil price stance begins at home. In a series of recent interviews in late October, Saudi Crown Prince Mohammed Bin Salman made clear Saudi Arabia's commitment to launch an initial public offering (IPO) of 5% of state oil monopoly Saudi Aramco next year and emphasized Saudi Arabia's continued commitment to stabilize oil markets. Analysts calculate that the kingdom needs an oil price of roughly $60 a barrel for the Aramco IPO to meet acceptable revenues from the share sale. Events inside Saudi Arabia, including the recent arrest of at least eleven senior princes, former and current ministers, and dozens of top businessmen, sent oil prices higher Monday, raising the possibility that OPEC could even set its sights on $70 a barrel. It also created the prospects that any hole in the Saudi budget can be plugged by money seized from those arrested–fortunes estimated to tally in the hundreds of billions to trillions of dollars. A new anti-corruption commission has been empowered to "returns funds to the state treasury" and "register property and assets in the name of the state property."
The Saudi news comes in the wake of oil markets that have become more sensitive to geopolitical events in recent weeks, ever since a referendum on Kurdish independence temporarily disrupted oil exports from the Kirkuk oil field. The threat of a Venezuelan financial default is also weighing on markets. But it is also assumed by analysts and traders alike that an oil price drop would be inconvenient to Saudi Arabia's ambitious economic reforms, including the Aramco IPO, leaving some speculators to believe they can go long in the oil futures market with impunity.
This backdrop is in addition to the U.S. context where the U.S. President has made his commitment to the American domestic energy industry straightforwardly clear, implying yet another compelling incentive for Saudi Arabia to keep oil prices stable. President Donald Trump recently weighed in on the Saudi IPO on Twitter, saying it was important to the United States to float the shares on the New York Stock Exchange.
Still, the longer term problem of price versus volume has been a durable, longstanding challenge for Saudi oil strategists over the years. Typically, Saudi declarations that the oil rich kingdom will support oil prices with its own production cuts invites other countries to free ride with extra production of their own. Russia has been a particularly notable free rider off OPEC cuts over the years, for example, promising cuts that tend to dematerialize over time in favor of export boosts. Conversely, Saudi attempts to expand or even protect its market share most often come at the expense of global oil prices. The late Saudi King Fahd removed his famous oil minister Sheikh Zaki Ahmed Yamani when the minister faced a similar delicate dilemma of achieving both a price and volume target. In the mid-1980s, the minister was instructed by the king to change course and end an extended oil price war that had been designed to get Saudi Arabia's market share back. On some level, today's situation is reminiscent of that historical period. The Saudi IPO could create similar problems since investors will look for assurances that a steady volume of oil sales will reap predictable revenues that are also tied to the level of oil prices. That tension is in addition to other kinds of risks related to political stability in the kingdom and uncertainty about the long term demand for oil.
Higher oil prices will invite a rebound in U.S. production at a time when Iraqi and Russian industry might also be poised to expand. That ultimately might be a longer term problem for Saudi Arabia, but one that doesn't appear to be on the geopolitical radar today.