Oil Geopolitics and Iran's Response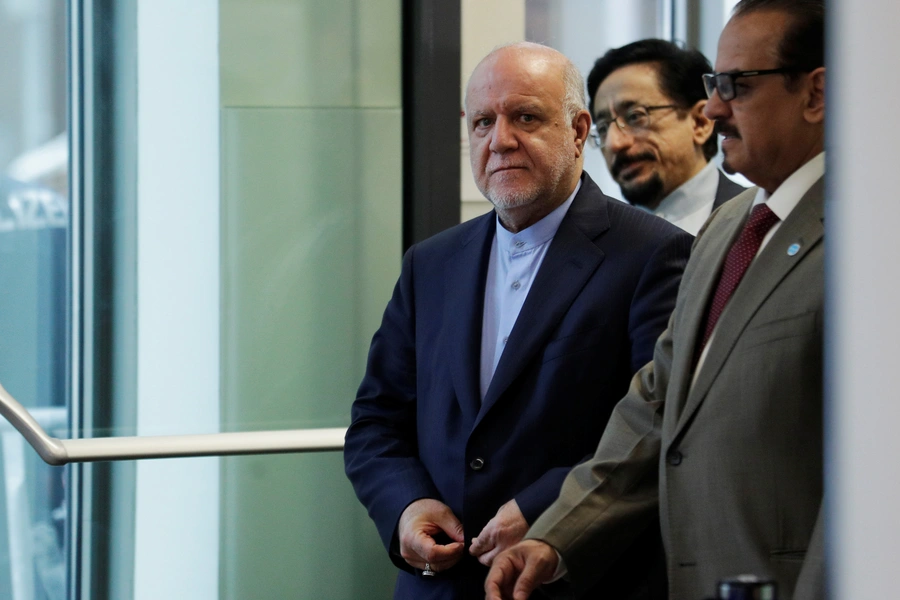 At first glance, last week's Vienna Group meeting—that is the Organization of Petroleum Exporting Countries (OPEC) plus non-OPEC producers including Russia—seemed to have resolved some thorny issues. The producer group confidently announced it would increase oil production to stabilize the global oil market. Iran, which had previously threatened to boycott any agreement in protest, appeared to acquiesce to the joint OPEC production increase communique. That may have seemed like a win for the Trump administration, which had hoped to box Iran in to the negotiating table on a host of issues, including conflict resolution in Yemen and Syria, when it cancelled the nuclear deal and reimposed sanctions on Iranian oil exports. Iran had suggested OPEC take a more strident stance on the U.S. policy. Not unexpectedly, U.S. Gulf allies, under pressure from U.S. President Donald Trump's tweets and back door diplomacy, offered a moderate approach, which will include significant production increases by Saudi Arabia, among others.
For those who might construe Iran's relatively mild public statements following the OPEC session as a sign that Iran had no real cards to play, a glance at regional conflicts might indicate otherwise. Immediately following the OPEC meeting, Syria's army, which has a history of on the ground collaboration with Iran, broke a standing cease fire agreement with the United States and Russia and advanced on the southern province of Daraa. At the same time, Iranian-backed Houthi rebels from Yemen fired missiles into the Saudi capital city of Riyadh. Both could be taken as a sign that pressure on Iran to deescalate its participation in regional conflicts isn't producing immediate results, increasing the probability that the Trump administration will actively press allies to buy less oil from Iran. 
These events raise important questions about what Tehran's response will be in the coming days and months and what leverage the United States really has to alter facts on the ground.
Granted, a twitter report suggested that Iran was unhappy with Russia's collaboration with Saudi Arabia at OPEC and Russia's stated posture on southern Syria. Ironically (or maybe not ironically at all) the whole complex situation could be an oil win-win for Moscow. Russia's deal with Saudi Arabia to increase oil production achieves multiple benefits for the Kremlin. It demonstrates a willingness to consider U.S. interests but at a low cost to Russia. It helps preserve Russia's long run influence on Saudi Arabia. And the chances that Russia will lose revenue as a result look slimmer, if Iran is dissatisfied with the situation. Russia is likely making a good bet that frustration in Tehran could lead to an escalation of Mideast conflicts, which in turn keeps oil prices lofty, giving Russia even more money since it is increasing its export volumes. A disappointed Iran could also be less apt to participate in conflict negotiations with the United States, leading to tighter sanctions enforcement, which ultimately reduces competition to Russian oil and gas companies from Tehran in long term natural gas markets for Europe. In recent weeks, French firm Total, which is likely pulling the plug on its South Pars natural gas project in Iran as a result of U.S. sanctions, ventured to Russia to sign a deal to participate in Novatek's LNG-2 Arctic gas project. Europeans firms that are no longer active in Iran are also partners in the controversial Nord Stream 2 natural gas pipeline proposed to extend from Russia to Germany.
That begs the question: What next moves make sense for Iran? The Iranian government remains under pressure from its own citizens, who took to the streets again in large numbers this week. But even with this intense internal pressure, it's hard to see the logic behind the belief that the Iranian regime might simply just fold its cards on its regional ambitions. Even if Iran would consider reopening political negotiations with the United States and its neighbors to satisfy popular domestic sentiment—protesters have been chanting their government should spend more money at home than abroad—the ruling hardliners will likely want to gain negotiating leverage before doing so. That conflicts, for example, with the thesis that the battle for the Yemeni port of Al-Hodeida could set the stage for successful peace negotiations. Iran has many tactics at its disposal via its regional proxies and via asymmetric warfare that could be utilized to make its own interests appear more salient.
Oil prices jumped back up again early this week despite reports that Saudi oil production is surging to 10.8 million barrels a day (b/d), partly on news of an oil production snafu in Canada. But realistically, that loss of Canadian barrels was small at 350,000 b/d and temporary through July. More likely, markets are jittery because it's hard to construct a narrative on how Iran, Saudi Arabia, the United Arab Emirates, Israel, Russia, and the United States will navigate conflicts on the ground in the coming months.