Ominous Signs in Thailand and the Potential for Violence
Thai parliament rejected prime ministerial candidate Pita Limjaroenrat in a move that threatens democracy.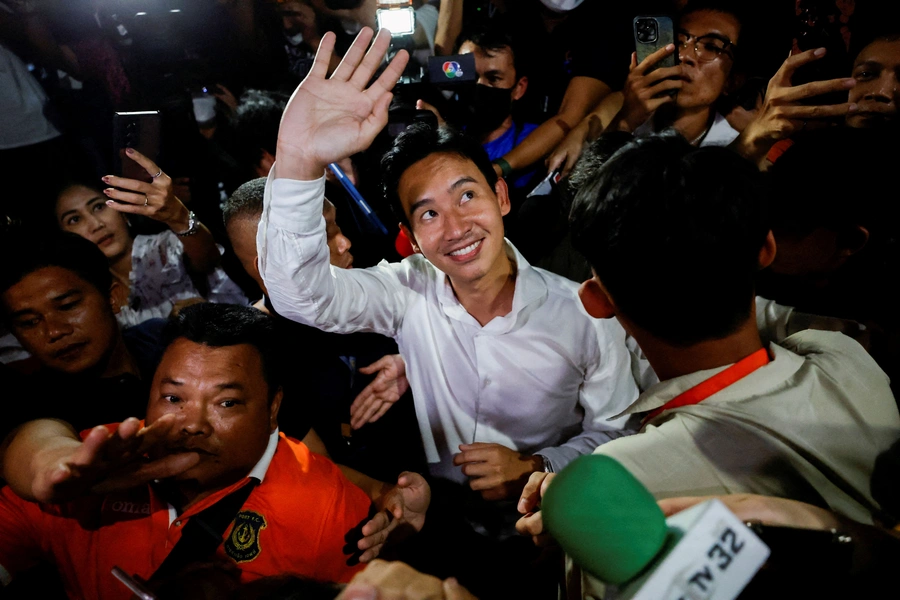 Thailand's parliament met on July 13 to choose a new prime minister. The most obvious choice was Pita Limjaroenrat, the head of Move Forward, the party that won the most votes in the recent national parliamentary elections. Together with a coalition of pro-democracy allies, Pita and his coalition amassed over 300 votes in the lower house of parliament, out of 500 total seats.
In a normal polity, that sizable electoral majority would have been enough to make Pita prime minister. But Thailand operates under a system in which unelected elites—primarily the military and the monarchy and their allies in the courts and bureaucracy—do everything possible to stifle the public will when it comes to public choices in elections. Since 2006, two coups have removed elected leaders; several other elected leaders and political parties have been banned. For Pita to become prime minister, and his party to take control of parliament, he needed 376 votes—not just the lower house votes but some votes from the unelected upper house of 250 senators, who were basically installed by a military junta.
He got nowhere near enough votes from the pro-military, often highly royalist senators, who have argued that Pita's party's plan to alter the draconian lese majeste laws is some kind of mortal threat to Thai democracy and the monarchy, which it is not. The senators essentially defied, again, the Thai popular will. Meanwhile, two cases have been brought against Pita, which could wind up with him being banned from politics or even put in jail—a classic technique by opponents of true democratic rule in Thailand.
There will now be another vote for prime minister in six days. It is likely the coalition will put Pita forward again, to be rejected, in an attempt to show the entrenched elites that public sentiment matters. It is also possible that, in a compromise, Move Forward's main coalition partner, Pheu Thai, will put forward a prime minister candidate. Such a figure might be more acceptable to senators, since Pheu Thai is less committed to root-and-branch reform of the military and lese majeste laws than Move Forward, though Pheu Thai has verbally committed to major military reforms.
It is also possible that the senators, working as a bloc of 250, and aligning with the minority parties in the lower house, many of which are pro-military or willing to be swayed, could try to find a pro-military prime minister from some coalition of minority parties.
In any event, all of these proceedings are ominous. Many Thais are furious that—having cast their votes for Move Forward and its allies—their wishes are being disregarded, as has happened so many times before. The military and police have set up barriers around parliament and moved some forces into Bangkok. Major, very violent street protests are hardly out of the question if the second round of voting brings a similar result. And, since this is Thailand, a response to protests—or even just to the perceived "threat" of Move Forward's desire to remake lese majeste laws—could be pretext for the Royal Thai Army to launch yet another coup, in a country plagued by coups its entire modern history.