The Paradox of Rwanda's Paul Kagame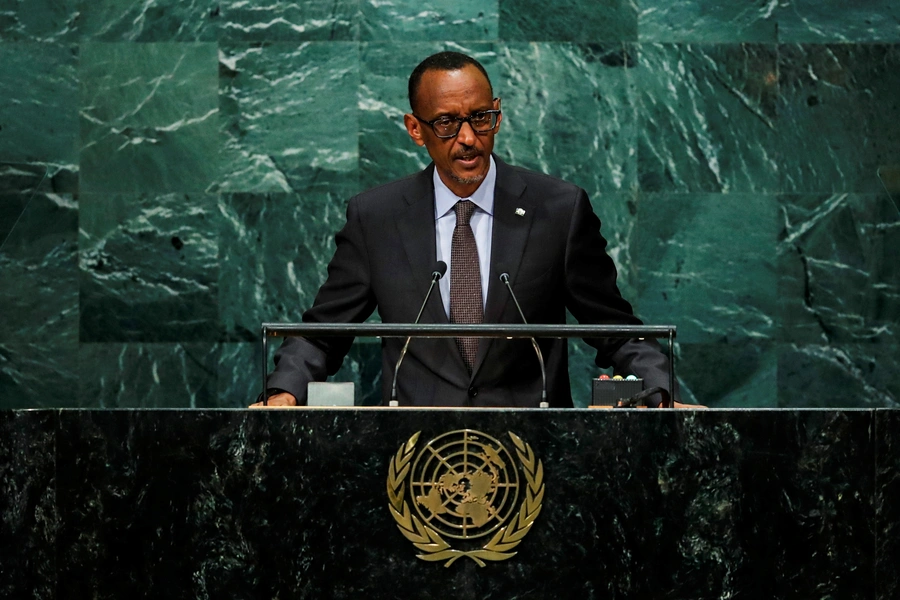 President Paul Kagame, along with many other chiefs of state, will be visiting New York for the opening week of the United Nations General Assembly. President Trump is scheduled to host African heads of state, including Kagame, for a dinner.
For Africans and others, Kagame is somewhat of a paradox. He has been an intelligence operative, a warlord, and, following the Rwandan genocide, a vice president and president. He and his government have pursued policies that have led to a remarkable transformation of Rwanda from "a Third world backwater into a prospective middle-income country." Conversely, his intervention in the Congo has fostered civil war, he has little toleration for domestic political opposition, and there are credible allegations that he intimidates his opponents and, in some cases, has them assassinated. For example, in the recently concluded Rwandan elections, opposition candidates complained of harassment and intimidation by the security services. One candidate, Diane Shima Rwigara, has claimed continued harassment even after the election, along with her family, on charges of forging signatures and tax evasion. 
Obadiah Mailafia, a deputy governor of the Nigeria Central Bank and chief of staff of the African, Caribbean and Pacific Group of States, explores the Kagame paradox in an article he wrote for a Nigerian newspaper. It is well worth reading, and provides an important African perspective on the leader of Rwanda. He opens his balanced treatment of Kagame by quoting Kenyan political scientists Ali Mazrui's characterization of Ghana's liberation leader Kwame Nkrumah as a "Leninist Tsar," and using it to sum-up the Kagame paradox.
Kagame is also sometimes compared to Lee Kuan Yew, who transformed Singapore into a first-world country through authoritarian, non-democratic means over his three decades in power. Kagame's methods, however, are cruder than Lee's. It also remains to be seen whether Kagame's transformation can last, or whether there will be a renewed round of ethnic conflict.  
For many foreign observers, there is much to be said for Kagame and Lee, and the current dysfunctionality of governance in Washington makes attractive an authoritarian style of government that "gets things done," and "solves problems." A difficulty, however, is that democratic states have a long history of self-correction; authoritarian states do not.