A Place of Her Own: Women's Right to Land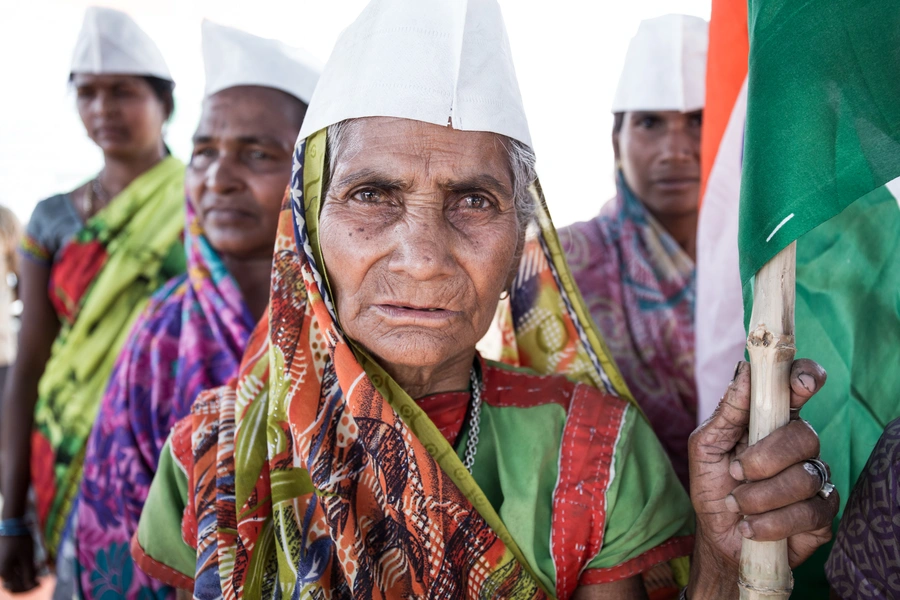 This blog was coauthored with Alexandra Bro, a research associate at the Women and Foreign Policy program at the Council on Foreign Relations.
Last month, Liberian women activists marched to the presidential palace to protest the country's 2017 Land Rights Act. Concerned for communities dependent on ancestry land for food and income, advocates called for President George Weah to ensure that legislation protects the rights of women and rural Liberians from privatization. From inheritance practices to legal barriers to women owning land at all, Liberian women are not alone in their fight. Governments globally must reform land rights practices that harm women and hinder economic growth.
When the law says no to women and property ownership
When it comes to property ownership, women are not equal in the eyes of the law. According to the World Bank, close to 40 percent of the world's economies have at least one legal constraint on women's rights to property, limiting their ability to own, manage, and inherit land. Thirty-nine countries allow sons to inherit a larger proportion of assets than daughters and thirty-six economies do not have the same inheritance rights for widows as they do for widowers.
These legal barriers contribute to a global gender gap in land ownership. An analysis of eight African countries found that women comprise less than one-quarter of landholders. In Latin America, the proportion of female landholders is about 20 percent, and in the Middle East and North Africa region, it is as low as 5 percent. And even when women do control land, it is often smaller in size and of lower quality than that held by men. In countries like Bangladesh, Ecuador, and Pakistan, the average size of land holdings by male-headed households is twice that of households headed by women.
Land lifts women and their families out of poverty
The right to land is about much more than the pride of ownership or a property title. A growing body of research confirms that women's lack of access to land not only hampers their economic prospects, but also has a profound effect on their families, communities, and countries.
A woman's income can increase up to 380 percent when she has a right to own and inherit property. In Rwanda, women who own land are 12 percent more likely to take out loans to build businesses, and in India, secure land rights yield an 11 percent increase in women moving from subsistence farming to selling crops from their land. Secure land rights for female farmers are also related to higher agricultural productivity and food security, important drivers of development.
This economic stability afforded by land ownership in turn reduces women's vulnerability to domestic violence, poverty, and the impact of HIV/AIDS. And the benefits to her family are significant, with her children 33 percent less likely to be severely underweight, 10 percent less likely to be unhealthy, and more likely to be educated.
Making laws work for women globally and locally
International legal and policy frameworks help set the stage for local change. In recent years, multilateral and global institutions have started to recognize the importance of strong property rights for development. Unlike the Millennium Development Goals, the Sustainable Development Goals references access to land in its goals on poverty, hunger, and gender equality, and in 2016, the African Union formally pledged to ensure that women make up 30 percent of landowners by 2025.
At the national level, many countries have successfully enacted progressive legislation to fight discrimination against women's land ownership. In 2017, Nepal passed a Finance Act, which offers spouses discounted fees if they register their property jointly or in the woman's name. Nepal also amended its constitution in 2007, and now grants sons and daughters equal rights to ancestral property without restrictions on marital status or age.
Recent studies show that updating national property regime structures can be another tool to benefit women. In Ghana, which has a separate regime where each spouse can own and control their own property, women make up 38 percent of landowners. In Ecuador, which has a community regime where property is considered jointly owned regardless of which spouse bought it, more than half of all landowners are women. Automatic joint titling for spouses takes an opportunity for discrimination against women off the table entirely. 
Lastly, at the local level, leaders must recognize that even with changes in legislation, cultural practices may not support women's land ownership. From work with traditional leaders to local land administration officials, legal reforms must be accompanied by adequate enforcement and community outreach to ensure that women and local communities are aware of the rights and benefits of women's land ownership.
From inheriting land to a right to own her home, governments worldwide must change legal frameworks that discriminate against women. If the pathway to prosperity involves tackling the most entrenched social and economic barriers for women, it is a road worth taking. A nation's choice to leave land ownership to men alone is a sure plan for economic opportunity lost.