The President's Inbox: Should the United States Maintain Maximum Pressure on Iran?
Each week between now and the Iowa caucuses, I'm talking with two experts with differing views on how the United States should handle a foreign policy challenge it faces. These special episodes are part of CFR's Election 2020 activities, which are made possible in part by a grant from the Carnegie Corporation of New York.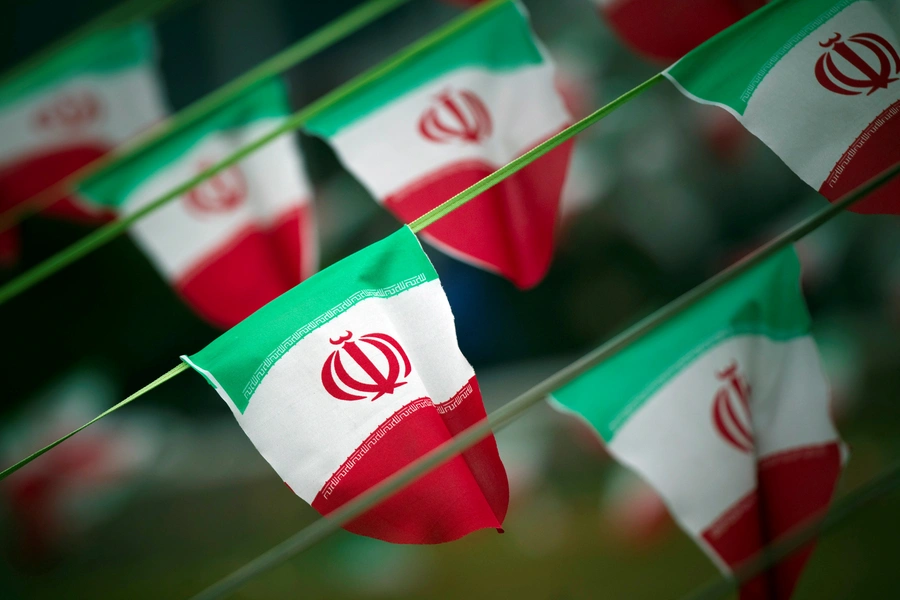 The latest episode of The President's Inbox is live. This week, I sat down with Rob Malley, president and CEO of the International Crisis Group, and Ray Takeyh, CFR's Hasib J. Sabbagh senior fellow for Middle East studies. We discussed whether the United States should continue its maximum pressure strategy toward Iran.
Here are three takeaways from our conversation:
1. U.S. sanctions have hurt the Iranian economy, but the operative question is to what end. Ray thinks the Trump administration's maximum pressure strategy has been "tactically successful" because it has inflicted economic pain on Iran. He says it is premature to conclude whether they will ultimately persuade Iran to negotiate a new deal on U.S. terms. Rob agrees that the maximum pressure has hurt the Iranian economy. He argues, though, that the result hasn't been a more compliant Iran but a more belligerent and provocative one.
2. Disagreements over tactics extend to disagreements over the nature of the threat. Rob worries that that United States has elevated Iran into a far larger problem than it actually is. Ray sees Iran as bent on imposing its will on the Levant and thinks that it is an "ideological entity that cannot be propitiated by blandishments and offers of diplomacy." Much of the debate over U.S. policy toward Iran turns on these hard-to-prove judgments about Iran's intentions and capabilities.
3. Simply rejoining the Iran nuclear deal, as many of President Donald Trump's challengers propose, won't solve much. Rob and Ray disagree on the merits of the 2015 Iran nuclear deal. Their disagreement turns primarily on assessments of the consequences of the deal not placing permanent restrictions on Iran's nuclear activities. The first of the deal's so-called sunset provisions, which deal with conventional weapons, will expire in 2020. A second set, which deal with ballistic missiles, will expire in 2023. So if the United States does rejoin the deal in 2021, it will immediately need to develop and implement a strategy to get Tehran to agree to extend the deal's restrictions.
Lots of ink has been spilled on how the United States should deal with Iran. Rob wrote a piece for the most recent issue of Foreign Affairs arguing that the United States risks an unwanted and costly war unless it de-escalates tensions with Iran. That means "shelving its efforts to wreck Iran's economy, rejoining the nuclear deal, and then negotiating a more comprehensive agreement." Rob has argued elsewhere with my colleague Phil Gordon that the Trump administration's maximum pressure campaign is based on "magical thinking" that will most likely will drive Iran away from the table rather than to it. The reason lies in a point that Ali Vaez, a colleague of Rob's, has made: "The one thing Tehran would find more intolerable than the crushing impact of sanctions is raising the white flag because of them." More broadly, Daniel Benjamin and Steven Simon have called for Washington to rethink its policy toward Tehran because "in balance-of-power terms, Washington's obsession with Tehran is absurd." 
Secretary of State Mike Pompeo laid out the rationale and objectives of the Trump administration's maximum pressure campaign in a speech to the Heritage Foundation back in May 2018. Ray has written that the United States should maintain maximum pressure on Iran even in the face of allied objections because "the Islamic Republic responds to resolution, not a retreat from punitive measures. It respects strength, not blandishments." Ray also has argued that Iran has acted provocatively in recent months in a bid to establish a "narrative of success" that will allow it to negotiate with the United States from a position of perceived strength. Dennis Ross has warned that if the United States doesn't retaliate against Iran for its September missile attack on Saudi oil facilities that "the Islamic Republic will be even more emboldened."
Britain, France, and Germany, which are all parties to the Iran nuclear deal, have opposed the Trump administration's maximum pressure strategy. However, their efforts to deflect the impact of ratcheted up U.S. sanctions haven't worked. Some analysts have speculated that Europeans are being dragged into supporting U.S. policy toward Iran, whether they like it or not.
What might be the consequences of Iran succeeding in its quest to become a nuclear-armed power? Ray and I discussed just that question back in 2010. Although some of the particulars in that piece are dated, the fundamental dynamics remain the same.
CFR asked all of Trump's challengers whether they would rejoin the 2015 Iran nuclear deal. Most of them said they would, at least under the right circumstances.
Margaret Gach helped with the preparation of this post.