The President's Inbox: Should the United States Rethink Its Relationship with Saudi Arabia?
Each week between now and the Iowa caucuses, I'm talking with two experts with differing views on how the United States should handle a foreign policy challenge it faces. These special episodes are part of CFR's Election 2020 activities, which are made possible in part by a grant from the Carnegie Corporation of New York.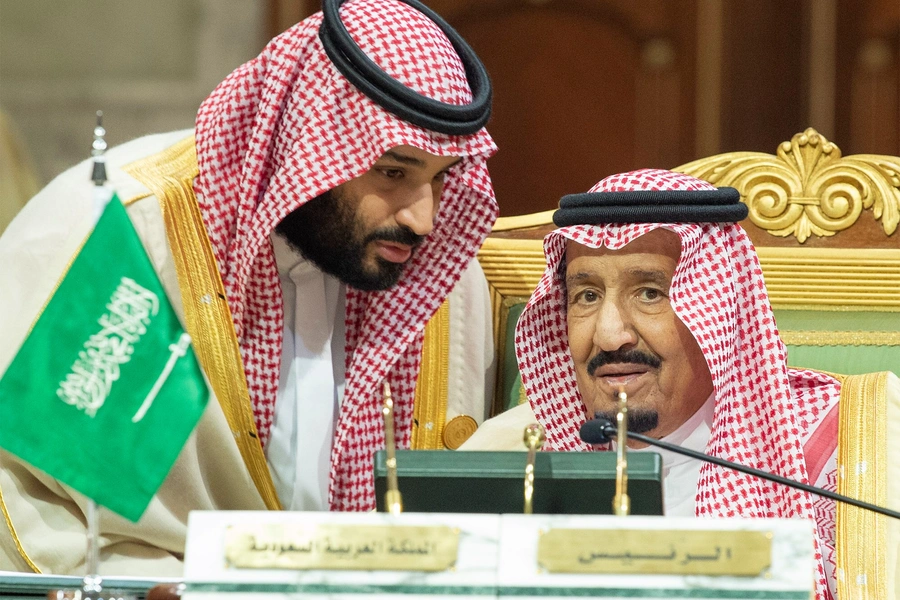 The latest episode of The President's Inbox is live. This week, I discuss U.S. policy toward Saudi Arabia with Yasmine Farouk, visiting fellow in the Middle East program at the Carnegie Endowment for International Peace, and Bernard Haykel, professor of Near Eastern studies and director of the Institute for Transregional Study of the Contemporary Middle East at Princeton University.
Here are three takeaways from our conversation:
1. Saudi Crown Prince Mohammed bin Salman is trying to remake Saudi Arabia by personal fiat. MBS, as he is often called, believes Saudi Arabia is headed for political and economic disaster unless it adopts substantial reforms. To make that happen, he has curbed the power of both the religious establishment and of his fellow royal princes. That said, in seeking to end oppressive social restrictions and to offer women more economic opportunities, MBS isn't looking to unleash the political power of the average Saudi. His reforms are very much top-down efforts, and he hasn't hesitated to imprison anyone who pushed reform further than he intends.
2. The United States has become the world's largest oil producer, but Saudi Arabia remains a vital U.S. interest. Hydraulic fracking and other new technologies have sparked a surge in U.S. oil and gas production over the past decade. That has in turn spurred talk that the United States can "decouple" from Saudi Arabia. The problem is that oil prices are set on a global market. Should Saudi oil production falter, the global economy will as well. That would be bad news for the U.S. economy and jobs at home. More broadly, Saudi Arabia can provide a potential check on Iran. And the United States has an interest in seeing MBS's economic and social reforms succeed, even if it has few levers itself to bring that about.
3. U.S.-Saudi relations are likely to be bumpy regardless of who wins the November presidential election. It's no secret that the Saudis doubted Barack Obama's commitment to their security, or that Donald Trump has made it a priority to rebuild relations with Riyadh. But policy differences continue to plague relations between the two capitals. President Trump's talk about getting out of the Middle East fuels doubts about the U.S. commitment to Saudi security, a concern heightened by his decision not to retaliate militarily for Iran's attack on two Saudi oil facilities last September. Those doubts explain why Riyadh has been working to improve relations with Beijing and Moscow, developments that in turn cause heartburn in Washington. The war in Yemen and the killing of Saudi journalist Jamal Khashoggi, a permanent U.S. resident, put additional pressure on the relationship.
Both Bernard and Yasmine have written widely on Saudi Arabia and U.S.-Saudi relations. Last February, Yasmine assessed the challenges the United States faces in supporting reformers in Saudi Arabia. Last April, she detailed how disagreements on issues such as oil pricing and relations with Beijing have created tensions between Washington and Riyadh. Earlier this month, she analyzed what the killing of Qasem Soleimani means for Saudi Arabia. She argued that, on the one hand, "Trump's sudden belligerence, pushing back against Iranian escalation, is welcome in Saudi Arabia." On the other hand, "Trump's lukewarm reactions to previous Iranian escalation, including the attack on the Saudi oil facility, his public invitations for a meeting with Iran's president, and his quixotic hope for an Iran that has good relations with the United States have exposed Riyadh's inability to rely on Washington to defend the kingdom from its mortal enemy." 
Back in January 2018, Bernard assessed what MBS's rise meant for Saudi Arabia's economic and political future. He concluded that the crown prince "is not a political liberal. Rather, he is an authoritarian, and one who sees his consolidation of power as a necessary condition for the changes he wants to make in Saudi Arabia." Last October, Bernard argued that the Trump administration made a mistake in opting for increased sanctions rather than a proportional retaliatory attack as the response to Iran's attack on Saudi oil facilities. Bernard wrote earlier this month that the U.S. retreat from the Middle East will accelerate the region's increasing instability and tension.
CFR has published a backgrounder on the history of U.S.-Saudi relations. Most of the leading Democratic presidential challengers have answered CFR's question about how they would change U.S. policy toward Saudi Arabia. In November 2018, CFR President Richard Haass highlighted what he called the "inconvenient truth" about Saudi Arabia—much like China, it is a strategically important country that at times pursues policies that undermine U.S. interests and violate U.S. values. That same month, my colleague Philip Gordon wrote that "Saudi Arabia's war in Yemen has failed." After last September's attacks on the Saudi oil facilities, Phil explored the dilemma that President Trump faces in having to choose between "either backing down in the face of Iranian threats and suspected attacks or escalating the conflict in ways he clearly wants to avoid." That same month, my colleague Amy Myers Jaffe examined the factors that could challenge Saudi Arabia's hope the oil prices will go higher. 
Margaret Gach helped in the preparation of this post.