Presidents Obasanjo and Jonathan on the State of Nigeria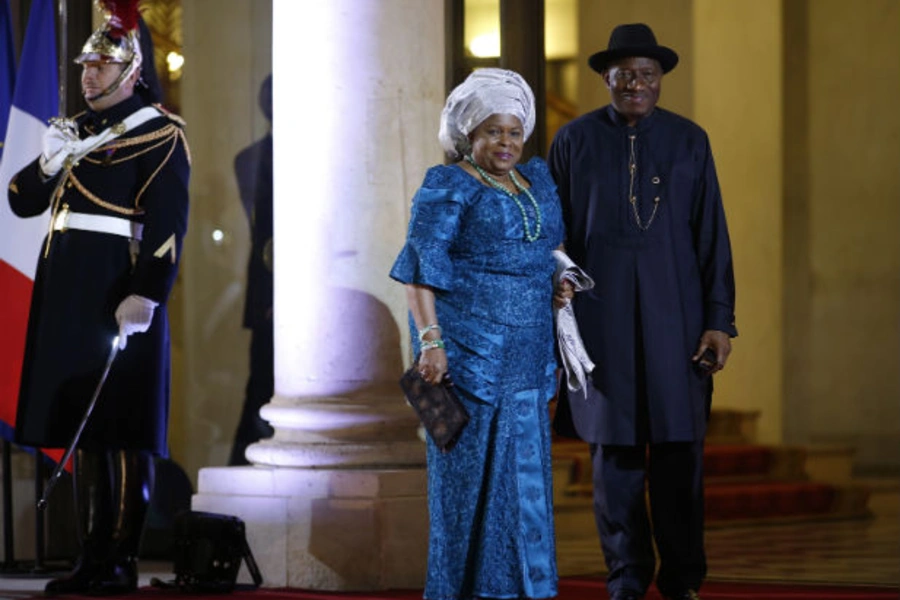 On December 2, former president Obasanjo sent a letter to President Goodluck Jonathan cataloguing the shortcomings of the latter's administration. Eighteen pages in length, it is a thoroughgoing indictment of the Jonathan administration, cataloging shortcomings ranging from security to corruption to the president's leadership of the ruling Peoples Democratic Party (PDP).
Altogether, President Obasanjo's letter is a familiar critique of Nigerian governance under Jonathan, if perhaps more bluntly stated than is usual in public among Nigeria's establishment. Though ostensibly private, the letter soon appeared in the media, and it looks as though it was Obasanjo's intention that it should eventually become public.
In a letter dated December 20 that appeared in the media on December 22, President Jonathan, has replied. While President Jonathan says that because of the press of business, he cannot provide a point-by-point response, his reply is lengthy and detailed. His bottom line: "…you have done me grave injustice with your public letter in which you wrongfully accused me of deceit, deception, dishonesty, incompetence, clannishness, divisiveness, and insincerity, amongst other ills."
The two letters, read together, constitute a debate on the state of Nigeria. There are very few points of agreement between the two. Jonathan flatly denies some of Obasanjo's most pointed accusations, e.g., that the sitting president has developed a "security watch list" with a thousand names on it. Jonathan notes that Obasanjo's claim that almost U.S.$50 billion in oil revenue is unaccounted for is "spurious," and based on a letter from the governor of the Central Bank of Nigeria Lamido Sanusi that (per Jonathan) its author now says is "misconstrued." Jonathan also claims that many of Nigeria's problems began before he entered office: he dates Boko Haram from 2002 and the first major kidnapping for ransom in 2006. Jonathan lists what he sees as his security achievements in the northeast: the re-organization of the security forces, a "carrot and stick" approach to Boko Haram that leaves the door open for negotiation, and even the establishment of numerous new universities in the North to address the education deficit. As for the troubles within the ruling Peoples Democratic Party, Jonathan says they are largely the result of the run-up to the 2015 elections, and that they have been fomented by politicians pursuing their own agendas--including Obasanjo.
A point-by-point analysis of these letters, with their accusations and refutations, is far beyond a blog post. In the short term, it is clear that the break between Obasanjo and Jonathan is profound. It is also evident that the superficial unity among Nigeria's hitherto competing but also cooperating elites is gone. The political structures of post-1999, when civilian government was constituted, will need to be rebuilt. That will be a challenge. According to the Nigerian press, the new, big opposition party, the All Progressives Congress (APC), is putting out feelers to Obasanjo. In response, Nobel Laureate Wole Soynka on December 22 warned, "Shipwreck Ahead." Soyinka quotes Lagos state powerbroker and a leader of the APC Bola Tinubu as saying that the APC had resolved to rescue Nigeria, appealing to Obasanjo to lead the mission: "We're resolved and determined to rescue Nigeria. We want you as navigator." Soyinka, long a bitter critic of Obasanjo and the Nigerian political establishment, added, "If [Tinubu's] attribution is correct, may I urge you, as an urgent public service, to advise families to begin the stockpiling of life-belts for the guaranteed crash. Don't forget to alert the coastguards—ECOWAS (Economic Community of West African states), AU (African Union), UNO (United Nations Organization) etc. to be on the alert for possible salvage operations."