Preventing the Next Boko Haram in Northern Mozambique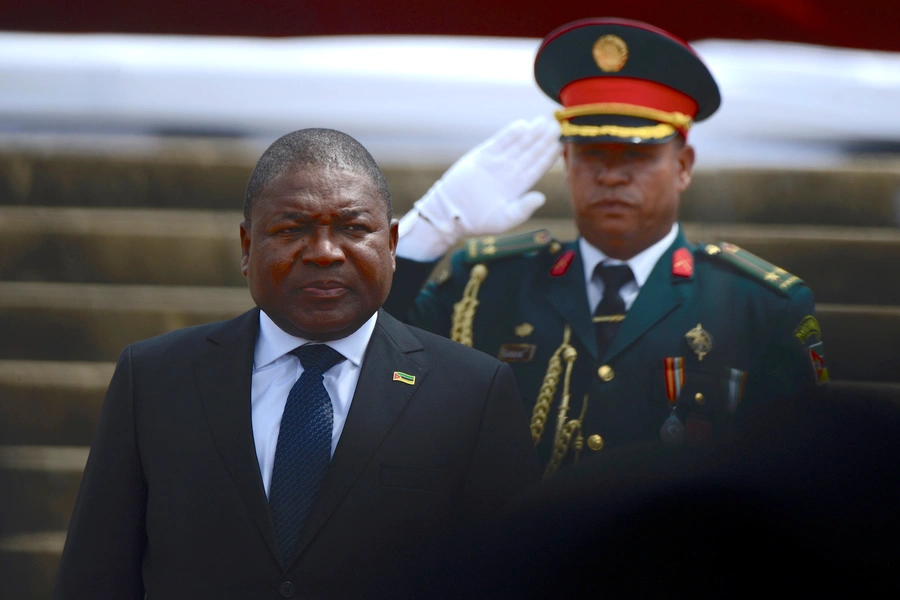 James Blake is an advisor, analyst, and journalist who focuses on conflict, humanitarian crises, and refugee issues. He is a member of the International Crisis Group's ambassadorial council. 
As the world's attention is fixed on the global COVID-19 pandemic, a brewing conflict in northern Mozambique is threatening to plunge the region into chaos. The conflict, which broke out in Cabo Delgado province in the fall of 2017, has since resulted in more than 1,000 deaths and forced 100,000 people to flee their homes. The details remain murky—not least because the government has banned researchers and journalists from covering it—but it is becoming clear that the so-called Islamic State is trying to capitalize on the insurgency. Along with the rising death toll, growing humanitarian needs, and brutal human rights abuses, there is concern among analysts that the conflict could spread into neighboring countries across southern and eastern Africa, not unlike the spread of jihadi violence in the Sahel.  
Northern Mozambique has long suffered from high levels of illiteracy, poverty, child malnutrition, and alleged government discrimination. The region is primarily Muslim and features multiple languages, while the rest of the country is predominantly Christian. Cabo Delgado province in particular has long practiced Sufism, a mystical form of Islam. In recent years, new forms of Islam have been introduced to the region. In 2008, heavily influenced ideologically by Islamists in East Africa, a sect called Ahlu Sunnah Wa-Jamo (ASWJ) ("adherents of the prophetic tradition") formed. Its primary sponsors were followers of Sheikh Rogo, who was sanctioned by the United States and UN in 2012 for providing support to al-Shabab. According to an ITCT report [PDF], following Rogo's death, several of his followers moved to northern Mozambique. 
Three mosques in Mocimboa da Praia, a district in Cabo Delgado province, adopted Rogo's interpretation of Islam, which advocates for the formation of an Islamic State. Although the authorities have subsequently shut them down, many who studied at these three mosques as children eventually joined militias and recruited others to join their cause. Some who became members of ASWJ had been given money [PDF], which was likely the result of illicit economic activity, to attend madrassas in places such as Saudi Arabia and Sudan.  The majority of ASWJ are from the Kimwani tribe, which has suffered particular economic and social marginalization. In approximately mid-2015, the group adopted the name al-Shabab ("youth"), like the Somali-based insurgency, though it is also still called ASWJ. According to a local study [PDF], friends and marriages of members, and also the promise of monthly wages, helped ASWJ grow further. 
The first registered attack took place two years later in Mocimboa da Praia in October 2017, when militants attacked a police station. ASWJ gradually increased its presence in the region and attacks continued sporadically through 2018. During this time and beyond, Human Rights Watch has documented the group beheading victims, burning entire villages to the ground, attacking schools, ports, and mosques, and raiding food supplies. By mid-August 2018, the World Food Programme started to distribute aid to the thousands of people who fled their homes and now live in IDP camps. 
By summer 2019, the so-called Islamic State had announced that the group was part of its franchise, an affiliate of its Central Africa Province. It remains unclear exactly how much control IS has over the group. There are some indications of a connection; for instance, during some attacks the group has carried the black flag of Islamic State. Further, Jasmine Opperman, a security analyst, suggested the idea of temporarily occupying and looting towns, but not holding them, fits IS tactics. Recent journalistic reports suggest the group is recruiting and gaining weapons across the porous borders with neighboring countries, such as Tanzania and Congo. For its part, the Mozambique military lacks the necessary equipment and the language skills to implement a robust counter-insurgency strategy, though the African Union has offered to provide training and equipment.
The number of attacks has risen significantly over the first quarter of this year. On March 23, ASWJ briefly took control of a transport hub close to one of Africa's most significant gas projects. The fear among the business community, which includes large multinational organizations such as Total and ExxonMobil, is that the group will soon look to disrupt the gas projects and target foreign nationals for kidnapping.
The government's response has won few plaudits. Human rights agencies have accused them of detaining people without trial and arresting journalists for reporting on the conflict. In response to the growing atrocities, the government enlisted the shadowy Wagner Group, a Russian private security company with links to the Kremlin. It is currently operating in the Central African Republic and other war-torn countries
Already, there are rising humanitarian needs and too little humanitarian support. The number of displaced persons has risen from 1,000 in March 2019, to more than 115,000 a year later. More than two million people are already in need of humanitarian support [PDF], according to ECHO. Such support should aim to address growing needs, boosting outcomes such as lowering malnutrition rates, and providing programs that result in more opportunities for education, and clamping down on government corruption. Northern Mozambique requires urgent international assistance to stem growing violence, armed attacks, and the likelihood of a more coordinated and lethal insurgency that is likely to outlast the coronavirus pandemic.