To Reduce Growing Climate Dangers, the World Needs to Consider Sunlight Reflection
Nothing about the present climate crisis or its implications is natural. Perhaps how the world deals with a warming planet shouldn't be either.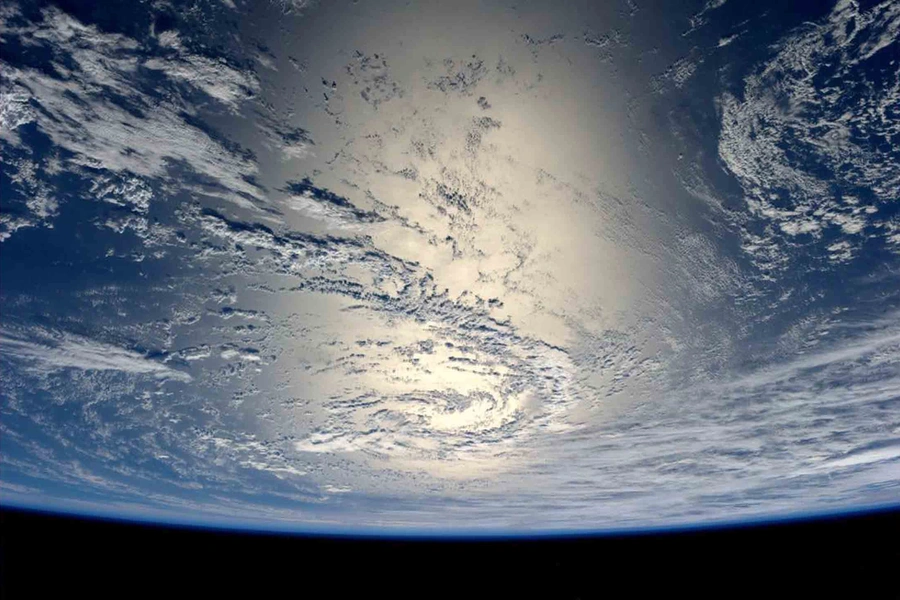 For too long, sunlight reflection has been the third rail of climate change politics, a relegation that has severely crippled its basic research and discussion in diplomatic circles. This situation, however, is starting to change as the devastating implications of a fast-warming planet become impossible to ignore. Today, the Council on Foreign Relations released a new Special Report on the topic: Reflecting Sunlight to Reduce Climate Risk: Priorities for Research and International Cooperation. It calls on the United States to launch a robust sunlight reflection research program and spearhead international negotiations to advance multilateral scientific assessments of and collective decision-making regarding these novel techniques and their potential future implementation.
Sunlight reflection, also known as solar climate intervention (SCI) or solar geoengineering, would entail reflecting a tiny percentage of sunlight back into space to reduce the heating effects of solar radiation on greenhouse gases, thus limiting—and conceivably even reducing—the rise in global temperatures that would otherwise occur. The two simplest and most cost-effective means of doing so would be either dispersing aerosols in the stratosphere or spraying salt crystals from ocean-based platforms to brighten low-lying marine clouds.
While these interventions may sound radical, they have existing analogues. The first approach, for instance, would mimic the cooling effect of volcanic eruptions like that of Mount Pinatubo in the Philippines in 1991, which reduced global temperatures between 0.5 and 1.1°C over the next fifteen months.
Desperate times, moreover, may call for desperate measures. As the reports of the Intergovernmental Panel on Climate Change's sixth assessment cycle make clear, the climate emergency is now. Unfortunately, the world's current approaches to preventing catastrophic warming and muting its implications are failing. Just yesterday, the United Nations Office for Disaster Risk Reduction warned that climate change is putting humanity on course for a "spiral of self-destruction." Thanks to unchecked global warming, once rare calamities like extreme heatwaves, prolonged droughts, violent storms, and catastrophic floods are becoming commonplace. The number of major disasters per year quadrupled from about ninety to one hundred during the period between 1970 and 2000 to about 400 in 2015. This number could increase to 560 (or 1.5 per day) by 2030.
Such a dramatic rise in what are still misleadingly called "natural" disasters exposes the inadequacy of humanity's existing portfolio of strategies for managing climate risk. That portfolio currently includes three approaches: emissions reductions, carbon removal, and adaptation. Unfortunately, all three are lagging and have inherent limitations. Emissions, which must be halved over the next eight years to meet the Paris Agreement's target of holding global temperature rise to 1.5°C above preindustrial levels, are instead on track to rise 16.3 percent by 2030. Direct air capture of atmospheric carbon, whether by negative emissions technologies or nature-based solutions like planting trees, will take decades to achieve necessary scale. Efforts to build resilience to adapt to global warming, meanwhile, are hugely expensive, underfunded, and deeply imperfect: much of the coming suffering associated with a warming planet will simply need to be borne.
Given the deepening climate catastrophe, the world cannot afford to ignore a potentially fast-acting, low-cost, and high-leverage way to limit increasing global temperatures and their attendant effects, even as it seeks to make steady progress on the other three fronts. That method is sunlight reflection.
Critics have raised numerous concerns about sunlight reflection, some reasonable and others exaggerated. Among the most influential is that SCI would create a moral hazard, giving companies (particularly in the fossil fuel sector), governments, and consumers a seeming hall pass to continue their polluting ways. These possible risks need to be scrutinized and assessed. At the same time, given the escalating threat that rising temperatures pose to both social and natural systems, they should be evaluated and weighted not in isolation, but alongside the known dangers of climate change.
Thus, the relevant question for policymakers and publics is this: would sunlight reflection amplify or in fact reduce the climate change dangers? Unfortunately, it is one the world is in no position to answer. Consideration of SCI is restricted by major gaps in basic atmospheric and other sciences regarding the feasibility of such approaches and their likely impacts on natural and human environments. The world also lacks any agreed-upon international rules of the road for governing the actual implementation of these under-researched and untested techniques.
Such knowledge and governance lacunae leave policymakers flying blind, unable to make informed decisions about whether to pursue SCI. Furthermore, the absence of multilateral norms and rules to inform deployment increases the likelihood that a single government could decide to take matters into its own hands, with destabilizing consequences.
To begin to close the first, knowledge gap, Reflecting Sunlight to Reduce Climate Risk recommends that the United States launch an ambitious program of SCI research, grounded in international cooperation. To close the second, governance gap, the report calls on the United States and other governments to begin negotiations on multilateral frameworks capable of jointly assessing alternative SCI approaches and taking collective decisions about their implementation.
As the report repeatedly emphasizes, sunlight reflection is not a solution to climate change. It is, at best, a stopgap strategy to buy the world time as it undertakes the arduous and protracted tasks of shifting away from fossil fuels, removing accumulated stocks of atmospheric carbon, and adapting to an already warming world. Giving sunlight reflection a chance could give humanity one to survive this painful transition.