Reports of Oil's Demise May Be Premature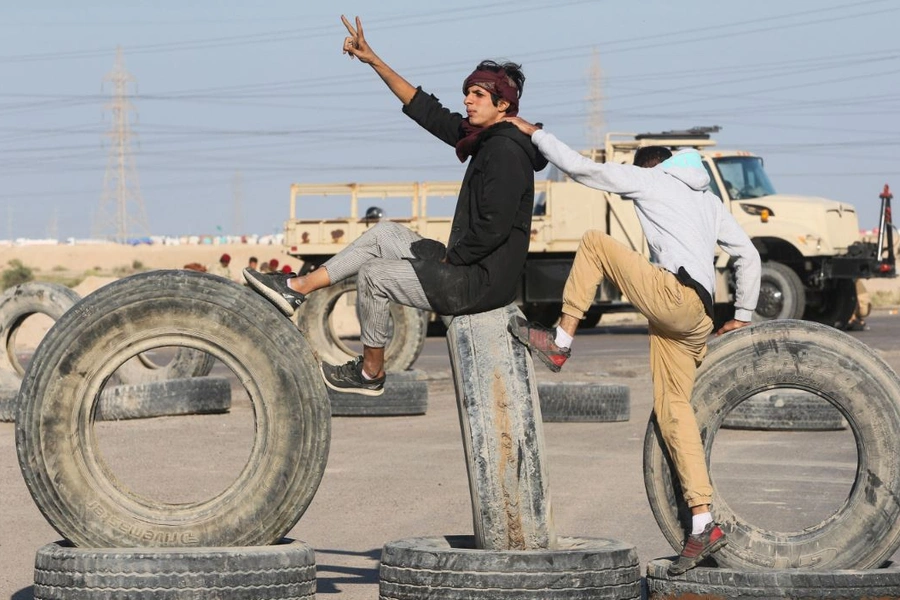 I have a rule of thumb on the oil price cycle: When commentators start using the word "never" we are typically at the brink of a cycle shift. For a while now, oil prices have been stuck in a range. That stasis has led to much commentary that prices will never go up again. The evidence that oil prices can never rise again came to traders from a simple concept: The all-time, worst imaginable event that could slay oil supply—a successful military attack on Saudi Arabia's Abqaiq crude processing facility—came and went with only a brief upward whimper in the price of oil. Savvy oil commentator Nick Butler summed it up succinctly, "The events around Abqaiq not only confirmed the immediate strength of supply, but also highlighted the fact that the circumstances that could lead to a sustained price surge are very unlikely to happen." 
Now, complications surrounding the valuation of initial public offering (IPO) of shares in Saudi Arabia's state oil firm Saudi Aramco are stimulating even more dire predictions about oil. A commentary in the Telegraph noted the Aramco IPO represents "a sobering moment for OPEC [the Organization of Petroleum Exporting Countries]" and adds that "The risk for OPEC and Russia is that the 'lower for longer' price stretches into the middle of the next decade. By then, electric vehicles will have reached purchase cost parity with petrol and diesel engines, and much lower life-time costs." The article is one of many of late suggesting the oil industry is on borrowed time where oil prices have nowhere to go but down. No one is even mentioning the failed auction of offshore exploration blocks in Brazil per se, but it could be taken as yet another sign that oil companies are not in any way desperate for increasing reserves.
Still, today's statistics are not yet proof of the sunsetting of oil prices. World oil demand is not declining this year, compared to past years. Demand is up by 800,000 b/d in the first nine months of 2019, compared to the same period last year. This is less than expected a year ago, but still significant. The narrative that China's oil demand is falling due to the trade war is also incorrect. Chinese oil demand was 12.7 million b/d in September, up from 12.4 million b/d in 2018. Indian oil demand has also made gains since last year, but at a more modest growth rate of 130,000 b/d. With world demand averaging only a more modest growth rate of 800,000 b/d, U.S. shale takes more than the entire pie, leaving no room for other producers who might have or want to have new oil fields coming online.
The International Energy Agency is still projecting growth in global oil demand for 2020 to reach 1.2 million b/d. The optimistic forecast is despite the fact that economic headwinds have curtailed oil use growth in the Middle East and Latin America so far this year. Perhaps in conjunction with announcements about new oil production from giant oil fields in Norway and Guyana, oil traders have a healthy distrust of rosy suggestions that oil market surpluses will shrink.
I tend to think of oil prices as cyclical, even if the cycle has been shortened by the U.S. shale boom and related oil price hedging. That is probably why I am finding it harder than usual to jump on the oil demise bandwagon and keep harping back to geopolitical events. But I also find a disconnect between the reality of electric cars and the current narrative that they have already transformed the market. Operating electric cars have amazingly hit the 7 million mark, up from almost nothing a few years ago, but that is out of a global car stock of 1.3 billion on the road today. China is not on a steady path to electrification, either. China has rhetorically indicated that down the road, it plans to ban internal combustion cars. However, this year, it lowered subsidies for electric cars and that has hurt sales. Even if global oil demand is, in fact, soon to be flattening out, as it has already in Europe, there continues to be a lot of dire geopolitical influences on supply instability out there to give pause. 
Proxy wars are still raging in the Middle East. This week saw exchanges between Israel and Iranian proxies in Syria. Israeli security analysts are worried about the escalating situation, with one Israeli nuclear scientist suggesting in a major newspaper that the country shut down its nuclear power plant at Dimona as a precaution.
Unrest in Iraq is another trigger point for regional conflict. Anti-government protesters briefly cut off roads to the port of Khor al-Zubair where oil exports are shipped and to the entrance of the large Rumailah oil field. Protesters from across sectarian and economic classes are demanding a change in government to redress Iranian influence, corruption, and the current system of political patronage. A recent New York Times and Intercept report recently exposed Iran's vast influence in Iraq including special relationships with senior Iraqi officials. Iran is unlikely to submit and change its behavior towards Iraq easily given the extensive economic ties that bring billions of dollars in value to the Iranian economy and its ruling elite. Iraq provides Iran with food and other goods in exchange for Iranian natural gas and electricity trade. Iran relies increasingly on this relationship as its economy and people suffer under the Donald J. Trump Administration's "maximum pressure" sanctions campaign. Iraqi protesters accused Iranian backed groups of employing snipers to put down the mass protests. Similarly deadly, mass protests are also taking place in Iran in the aftermath of the government's announcement to reduce state subsidies for fuel.
It is equally unclear what Russia's entry into the Libyan war could mean for that country. Some analysts are suggesting that the Russian backed faction might eventually be tempted to disrupt a tenuous truce over control of oil distribution inside Libya.
For now, markets seem inclined to discount unrest and war across the Middle East as a feature influencing the price of oil. I am inclined to keep warning that this could be a mistake. But then, that makes me seem like a whiner who can't let go of an old way of thinking about Middle East conflicts. So I will satisfy myself by reminding everyone that "never" is a really long time when it comes to the price of oil. To date, never has not come to pass.