Russia's Continuing Ties to Southeast Asia and How They Affect the Ukraine War: Part 2
Russia's ties across Southeast Asia keep most countries in the region from opposing the war in Ukraine.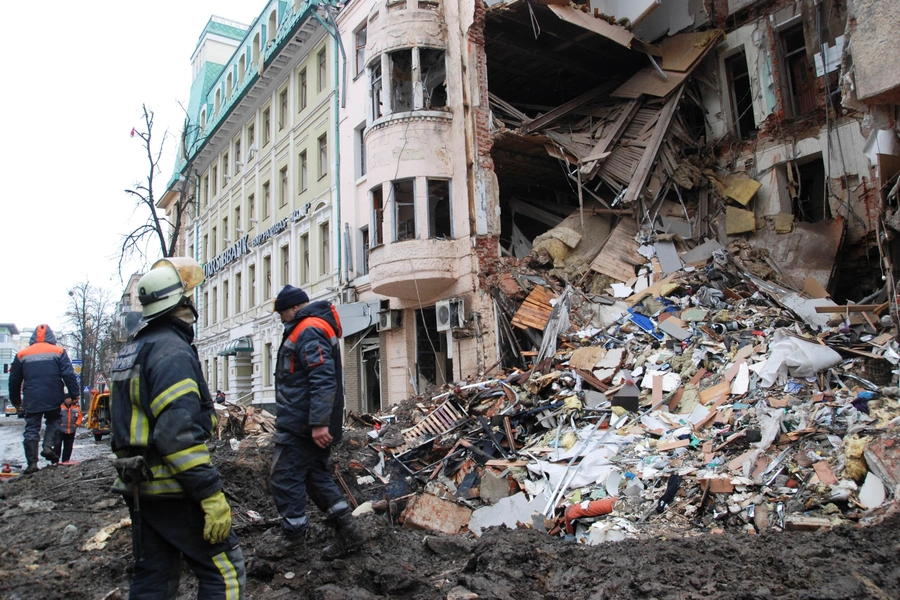 While Russia's closest partners in Southeast Asia are Myanmar, Vietnam, and Laos, all of which are dependent on Russian military hardware and, in the case of Laos and Myanmar, are helped by Russian rhetorical support for their highly authoritarian regimes, Moscow has in recent years been a more active presence in other parts of Southeast Asia as well.
After the Thai military launched a coup in 2014 that kept it in power until 2019 (when it stage-managed an election), ties cooled, at least for a time, between Bangkok and treaty ally Washington. The Thai military sought out Beijing to publicly balance its deteriorating relations with Washington, but it publicly wooed Moscow as well. The Thai military stepped up bilateral visits with top Russian officials, and also sought a range of deals for Russian arms.
According to the Stockholm Peace Research Institute, Russia sold nearly 30 percent of all weapons to Southeast Asian states last decade, making it the largest arms supplier to Southeast Asia. Moscow often offers cheaper equipment than potential competitors like the United States, and sometimes sells military equipment for barter rather than strictly for cash, which is attractive to many Southeast Asian states. (Some Southeast Asian defense platforms, like Vietnam's, also were based on Soviet weaponry and so remain highly dependent on Russian arms.) Russia also, until COVID-19, was an increasingly important source of tourism for Thailand, whose economy is highly dependent on tourism. (Many of those Russian tourists are now stranded in Thailand, unable to get flights home and also unable to obtain more cash because so many credit cards and other financial firms have sanctioned Russia.)
Still, Thailand did join the UN vote against the invasion of Ukraine, but the Thai government still has noted that its position on the war remains neutral, which it says is in the "national interest" of the kingdom. Thailand's foreign minister also pointedly noted that the kingdom will not "rush" to condemn Moscow, according to ThaiPBS. That neutrality is similar to the overall position of the Association of Southeast Asian Nations (ASEAN), which has maintained a neutral stance, with its foreign ministers together issuing a bland statement that just called for "restraint" and did not even mention the Russian invasion.
Indonesia and the Philippines have taken similar approaches. They both voted to condemn the invasion at the United Nations. But Jakarta, which has a tradition of attempting to remain neutral in major world conflicts, has hosted ASEAN-Russia maritime exercises, and has become a growing consumer of Russian weapons, has tried to avoid saying anything of consequence about the conflict. It also has clearly stated it will not impose sanctions on Moscow, a position similar to that of Manila.
Indeed, Philippine President Rodrigo Duterte has declared he wants Manila (like Thailand a U.S. treaty ally) to remain neutral in the Ukraine conflict, a position similar to that taken by the leading contender to replace Duterte in the upcoming Philippine presidential elections, Ferdinand Marcos Jr. Of the leading Southeast Asian states, only Singapore has been aggressive in condemning the Ukraine invasion; Singapore, an important financial center and private banking center, also has imposed a range of financial sanctions and export controls on Russian banks and other financial institutions.