Russia's Continuing Ties to Southeast Asia—and How They Factor Into the Ukraine War: Part 1
Longstanding ties and weapons sales to a number of countries in Southeast Asia insulate Russia from ASEAN criticism over Ukraine war.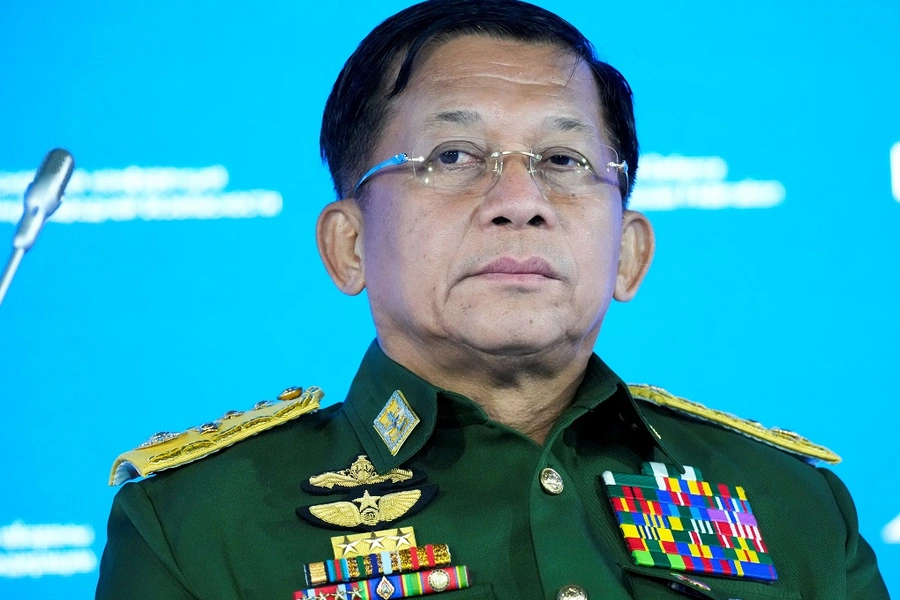 In recent years, Russia, which had not had much of a strategic or economic presence in Southeast Asia, has become a more involved player once again. It has cultivated close ties with Myanmar, regularly selling weapons to Myanmar and cultivating strategic ties. Particularly after the February 2021 Myanmar coup, when even Beijing seemed to have doubts about how the coup had destabilized the country and led to potential risks to China's investments, Russia stood strongly behind the junta. Russian officials participated in a prominent military ceremony in Myanmar after the coup, Russian continued to supply large numbers of arms to the junta, even as it launched a scorched earth policy against coup opponents and ethnic minority groups, and the Kremlin invited junta leader Min Aung Hlaing to Moscow in June (before he had any major visits to Beijing), sending a strong signal of support to Naypyidaw.
In return, the Myanmar generals have echoed Moscow's line on Ukraine, praising Moscow for "balancing global power," according to a report in the Irrawaddy. The generals have kept up their drumbeat of support for Russia's war since them, even as they use similar brutal tactics against civilians and anti-junta fighters within Myanmar.
Russia also has longstanding ties to Vietnam, which date far back into the Soviet Union era, when Moscow was Hanoi's major backer in the Vietnam War. Although the United States has built close strategic and defense ties with Hanoi, and lifted its embargo on selling deadly weapons to Vietnam four years ago, Hanoi has been reluctant to buy large quantities of U.S. arms, and its defense forces remain highly dependent on Russian platforms and arms. Vietnam and Russia have a strategic relationship (although Vietnam also has a comprehensive partnership with Ukraine), but it would take years for Hanoi to wean itself off of Russian weapons. (Other Southeast Asian states including Indonesia and Malaysia also buy weapons from Russia.)
Perhaps as a result, Vietnam abstained from the UN resolution on Russia's invasion of Ukraine—a significant statement for a country that views itself as a rising power in Southeast Asia, a leader of the Association of Southeast Asian Nations (ASEAN) and one Washington's most important partners in the region now.
Russia has built closer ties with other Southeast Asian states as well. It has bolstered its links with Laos in recent years, building on security and political ties that already were historically quite close. It has stepped up sales of weapons like helicopters to Laos in the past four years, and has used high-level visits on both sides to solidify political links.
Although Laos is a small country, since ASEAN operates by consensus, the views of Laos and Myanmar (and to a lesser extent Vietnam) make it harder for ASEAN as an organization to come to any forceful statement on the war in Ukraine, and generally to adopt a position of either indifference or outright neutrality, simply calling for a cease-fire after days of saying nothing.