Sandwich Power and U.S. Foreign Policy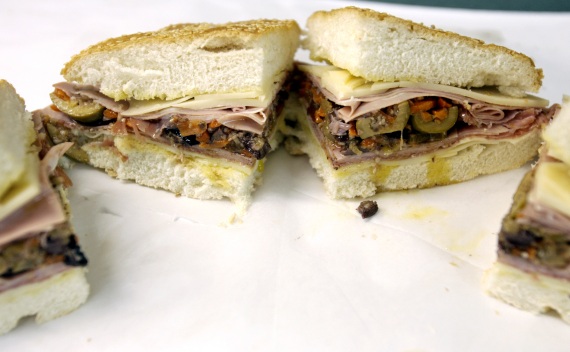 One of the many privileges of working at a think tank is the ability to convene roundtable meetings with officials and policymakers from various countries and organizations to discuss timely and important foreign policy challenges in an off-the-record setting. For example, my colleague Paul Stares hosts our Contingency Roundtable Series, where officials and experts meet to discuss plausible near-term contingencies that could threaten U.S. interests. This discussion informs a short memo that offers recommendations to reduce the likelihood of the contingency, and mitigate the negative consequences if it should occur.
After fifteen years of attending these think tank meetings, I am consistently dismayed by the lack of inter-agency communication and coordination. It is a routine to see policymakers from different agencies meet in person for the first time just minutes before a lunch meeting, despite having worked on the same issues for years. Moreover, through subsequent discussions, it becomes readily apparent that each policymaker has a different conception of and perspective on the issue.
This is unfortunate, but it helps explain why poor inter-governmental coordination results in suboptimal U.S. foreign policy outcomes. The tyranny of the inbox, bureaucratic stovepipes, and strained budgets limit the opportunities for different U.S. government agencies to meet and discuss a topic, which hinders their ability to work together over time.
In addition, some issues are so sensitive that policymakers—even those with proper security clearances—will not discuss them in a formal government meeting for fear of information leaking to the press. In September 2009, we held such a meeting about a potential Israeli strike on Iran's suspected nuclear facilities, which assembled officials from the military, intelligence community, State Department, and White House, all of whom had not previously met in an inter-agency discussion on this important topic.
The absence of such meetings between U.S. government officials and policymakers is particularly troubling in light of social science research, which demonstrates that people who meet face-to-face are more likely to build relationships, trust each other, share information, and pick up a phone to clarify misunderstandings. One psychologist found that face-to-face meetings are particularly useful for "group processes and outcomes that require coordination, consensus, timing, and persuasion of others," which is the essence of foreign policymaking.
Prominent thinkers have coined several terms to describe how the United States can influence global outcomes: hard power, soft power, smart power, "go-it-alone" power, and others. But none of them are relevant to the pervasive foreign policy shortcomings that result from communication problems within the U.S. government. While it is helpful to use heuristics to strategize about the future, it is essential to improve the one process that the U.S. government can control right now: foreign policymaking.
Therefore, I would like to introduce the concept of Sandwich Power. Sandwich Power refers to the unparalleled ability of sandwiches and Diet Coke (always caffeinated) to bring together government officials, policymakers, and outside experts to debate and develop strategies for new or persistent foreign policy challenges. The power of a sandwich to convene, encourage thoughtful dialogue, and inspire change is remarkable. In order to more effectively utilize the smart power of the United States, foreign policy influencers have to communicate. So, let's grab a sandwich and get to work.