Significant Rise of Insecurity in the Niger Delta Through 2019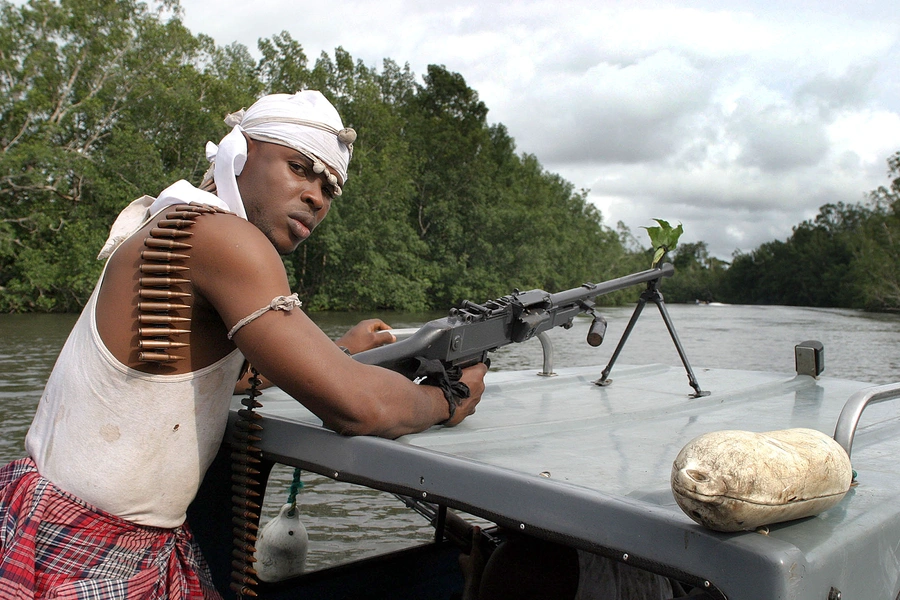 Though the current Delta insurgency has been underway since 2005, discussions of Nigerian insecurity at present tend to overlook it. Instead, the focus is on the northeast, where the jihadist Boko Haram is at war with the Nigerian government, and the Middle Belt, where communities and militants fight over land, water, and cattle and often exacerbated by ethnic and religious differences. What sets the Delta apart is that it produces most of Nigeria's oil, which is the source of most of the Nigerian government's revenue and essential for the stability of Nigeria's current political system.
A recently published annual report by the Foundation for Partnership Initiatives in the Niger Delta (PIND) is a salutary reminder of violence in the Delta. The report, the Niger Delta Annual Conflict Report [PDF], shows that there were 416 violent incidents resulting in over one thousand recorded deaths in 2019. In 2018, there had been 351 episodes resulting in 546 deaths. PIND ascribes much of the increase to organized crime, political rivalries, communal disputes, "cult clashes," and land disputes. Cults are often quasi-criminal, quasi-religious, and often have political connections. PIND notes that political violence increased while communal violence declined. The states most affected were Rivers, Edo, and Delta. 
Oil was discovered in the Delta in marketable quantities in the 1950s and came to dominate Nigeria's market economy after the end of the civil war in 1970. In some parts of the Delta, the petroleum industry has so polluted the environment that the way local people had traditionally earned their living—fishing and farming—no longer was possible. More generally, there is resentment that the region does not benefit enough from the oil wealth. Under the principle of "federal character," oil revenue is shared out by the federal government to the states and local governments. The federal government retains for its use about half of the revenue. There is a bonus paid to the oil producing states that is contentious; the recipients see it as too small, while much of the rest of the country sees it as too large. Under these circumstances, discontent is endemic among people in the Delta and periodically erupts into insurrection. At present, the federal government keeps the insurrection at a relatively low level by payments to militia leaders, or "amnesty payments," which date back to the end of the worst of the insurrection. When the Buhari administration tried to stop them, militants resumed attacks on the oil infrastructure, crippling government revenue, compelling the Buhari administration to resume them. 
Thus far, the increase in violence does not appear to have led to more sabotage of oil producing facilities, nor to a decline in oil production. The concern, however, must be that if unchecked it will eventually affect oil producing facilities. The Delta is inherently unstable, with multiple warlords and militias competing for power and a larger share of the government payoff.