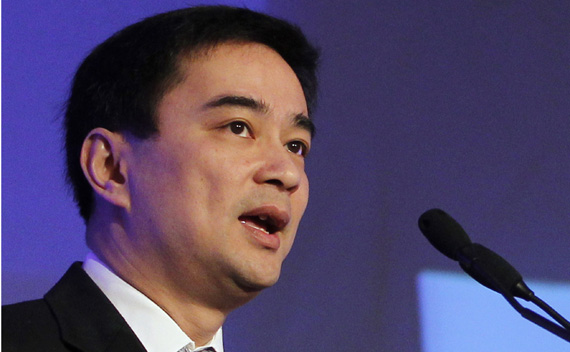 In the Bangkok Post, one of the two leading English newspapers in Thailand, Thai academic Thitinan Pongsudhirak offered a sad commentary this week on the state of political affairs in the kingdom.
I hate to hit someone who was just our guest, but at roughly the same time that Thai Prime Minister Abhisit Vejjajiva visited CFR in New York to proclaim his support for a free media and his government's commitment to getting democracy back on track in Thailand, the Thai authorities arrested Chiranuch Premchaiporn, editor of the groundbreaking – and boundary-pushing – Thai website Prachatai. Hmm. Her crime, allegedly, was not taking down comments on the site that the government claimed were offensive to Thailand's royal family. As Thitinan notes, Prachatai is left-leaning, but no more so than news and opinion publications in many other countries that are "receptive to dissenting opinions." More broadly, Thitinan notes, the Prachatai case is emblematic of an emerging "soft civil-military authoritarianism" in Thailand in which new technologies are used to control the Internet and other forms of free speech, judicial interference is utilized to disbar opposition politicians, and the smooth Oxford-educated Abhisit presents a public face and a democratic facade to the world. In one reader comment after Thitinan's piece the writer expressed surprise that someone educated at Oxford could preside over such draconian policies!
It may well be, as some Thai friends believe, that Abhisit is not happy with the extent of repression currently hindering Thailand's media, universities, and politicians; he may indeed not even be informed before the military and other authorities act against critics. Some allies of Abhisit insist he is the "good man," the only person keeping the military and royalist forces, behind the scenes, from imposing even more draconian policies and potentially canceling the elections scheduled for next year outright. Perhaps. But he hasn't taken any real public steps to support that view of him, so it's impossible to confirm. Pushing to keep the heat off sites like Prachatai would be a start.
(Photo: Sukree Sukplang/courtesy Reuters)