Southern Africa's Tale of Two Elections: Mozambique and Botswana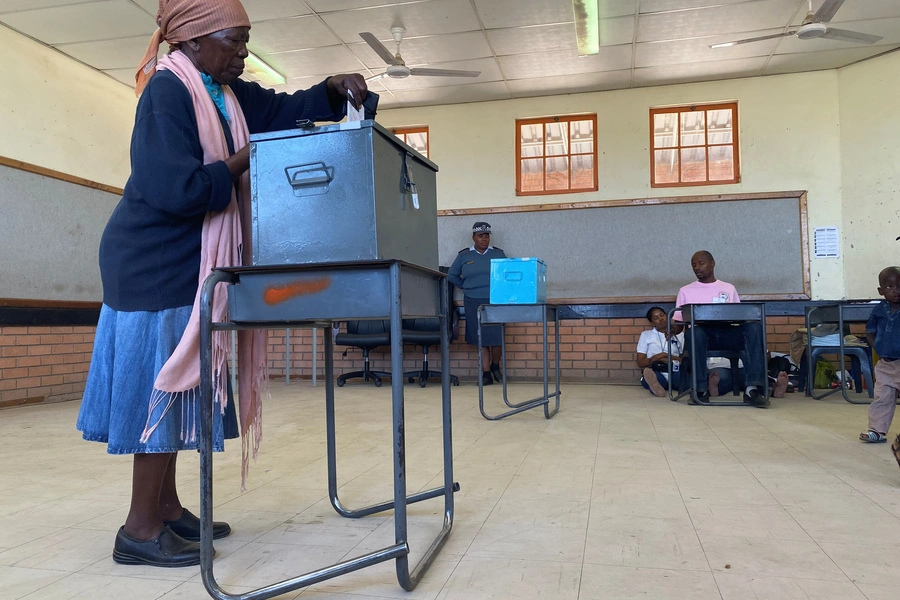 Southern Africa recently wrapped up two dramatically different elections. In Mozambique, presidential, parliamentary, and regional elections were characterized by irregularities and even violence, but not by suspense. The ruling FRELIMO party had ensured its victory in the pre-election period, in part through the presence of "ghost voters" on the voters' roll, and through a campaign of intimidation aimed at challengers to its power. Election day itself was a box-ticking exercise with a pre-scripted outcome, as the carelessness of the tabulation process made plain.
In contrast, in Botswana, attention was focused on the possibility that the ruling Botswana Democratic Party (BDP) might lose control of the government for the first time. In the end, the BDP and President Mokgweetsi Masisi emerged strengthened by the polls, but not because the fix was in. The outcome was a credible reflection of the will of the voters, at least some of whom appear to have distrusted an opposition coalition that included the former President Ian Khama, who was so incensed by the changes Masisi had been making that he abandoned the BDP in a fit of pique.
Somehow, the Southern African Development Community's official election observer teams saw little distinction between the two exercises, finding both of them in keeping with the organization's Principles and Guidelines Governing Democratic Elections. Those Guidelines and Principles are admirable and thorough in their substance. But SADC lacks the courage of its stated convictions. Indeed, the Chair of the Organ on Politics, Defense, and Security Cooperation, the entity charged with deploying SADC observer missions, is Zimbabwe's President Emmerson Mnangagwa, himself the beneficiary of a flawed electoral exercise.
Of course, it is not as if Southern Africa is the only place where obvious gaps exists between stated political principles and actual practice; that state of affairs is very familiar to Americans and to many others. But acknowledging shortcomings is a necessary first step to closing the distance between reality and aspiration. In failing to meaningfully distinguish between the very different governance paths of Mozambique and Botswana, the SADC doesn't appear to be aiming for anything in the region beyond avoiding steps that might make the powerful uncomfortable. Simply slapping a seal of approval on any electoral process, however shambolic, is not an act of regional solidarity or strength. It's a self-defeating exercise in irrelevance.