Stoking Resentment Obscures Foreign Agendas
As African populations continue to reject the status-quo, opportunists find a foothold.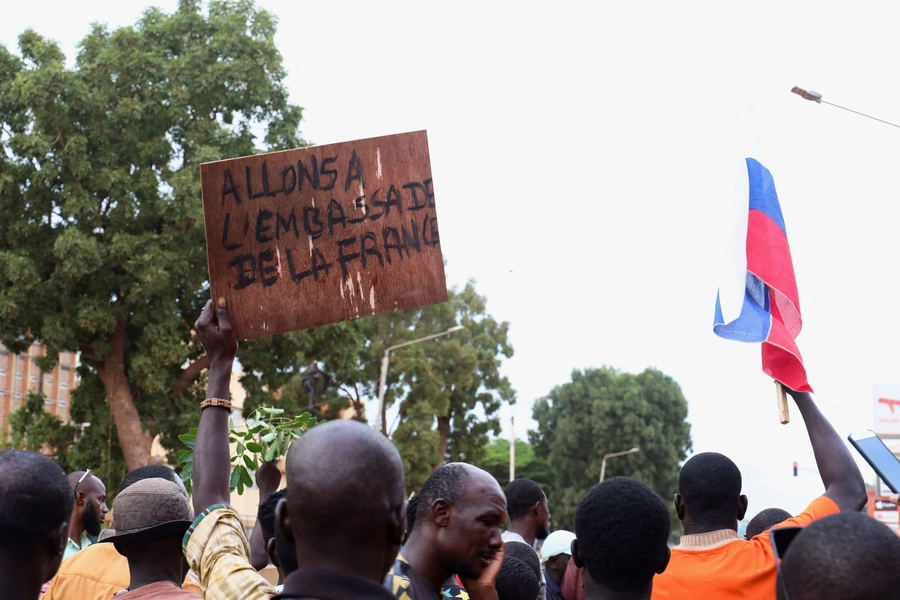 Italy's new far-right leader, Giorgia Meloni, is attracting an unlikely African fan base. One would imagine that her xenophobic rhetoric, in which she claims there is a conspiracy to replace native-born Italians with immigrants and advocates for a naval blockade of North Africa, would trigger some discomfort on the continent. But her willingness to attack France, on prominent display in a speech from 2018 making the rounds on social media, has some circles celebrating Meloni as a truth-teller and self-styled "liberator." This surprising turn of events is yet another example of how powerful a political tool longstanding resentment of the status quo can be, and how those resentments can act as a smokescreen for those who amplify them..
Meloni may be the latest beneficiary of this trend, but Vladimir Putin is its champion. In the Sahel, frustration with France–with its inability to resolve the metastasizing security crisis in the region, its years of cozy relationships with leaders who delivered little for the population, and the longstanding power imbalance that has persisted since the colonial era–has, time after time, found curious expression in enthusiasm for Russia. Frustrated young people in Burkina Faso waved Russian flags to celebrate both the January 2022 coup that brought the military to power and last week's coup replacing one junta leader with another. Mali's military rulers spared only Russia from their excoriation of foreign states at the latest United Nations General Assembly.
Russia creates these opportunities by exacerbating existing tensions through manipulative propaganda efforts, and then seizes them with dubious promises of security solutions and solidarity. Ironies abound. A state invading and attempting to annex its neighbor cast as a defender of African sovereignty. An unhealthy, and shrinking, economy expected to deliver the prosperity that has eluded too many African states.
Yet modern Russia's track record in Africa is far from compelling. The Wagner Group failed in Mozambique and has contributed only more bloodshed to Mali's conflict. Russia's "partnership" has rendered the Central African Republic a client state with little autonomy, but has not resolved its persistent insecurity or poverty (although mineral extraction deals appear to be lucrative for Moscow). It seems that Russia benefits from having been largely absent from much of the continent in the wake of the Soviet Union's collapse, factoring in only as a major supplier of arms to African militaries. Moscow has turned years of irrelevance and indifference into an asset. Russian leaders can invoke Cold War nostalgia, but has no strong association with the lived experience of many young African populations, allowing them to masquerade as a compelling alternative partner to societies seized with frustration.
In time, as Moscow proves uninterested in African aspirations and unable to deliver silver bullet solutions to complex security problems, Russia-mania is likely to wane. But policymakers in the United States and elsewhere would be wise to draw lessons from the current moment. Policy debates that revolve around concerns that the United States will end up "on the wrong side of history" are often resolved in favor of expediency, and abusive governments that are aligned with U.S interests continue to enjoy warm relationships with Washington. The current dynamics in Africa make it clear that guilt by association comes with a high cost, and creates real opportunity for adversaries. Most African states will have growing urban, youthful populations for the foreseeable future, and many of those young people will be looking for change. America's competitors will be sure that those young Africans are reminded of real and imagined ways in which the United States supported the status quo.