Ten Books for Approaching Religious Conflict in Nigeria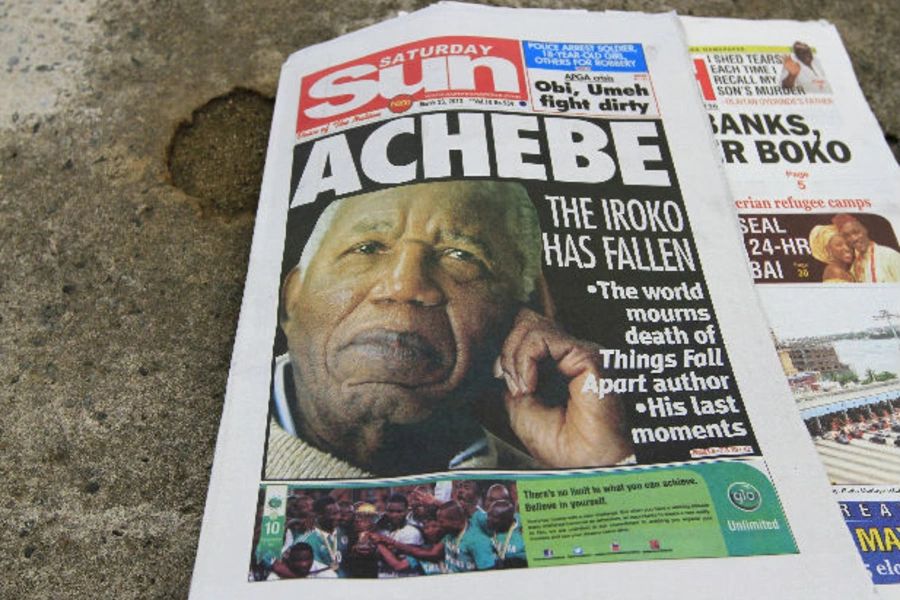 The Tony Blair Faith Foundation has just published Emily Mellgard's "Must Reads on Religious Conflict in Nigeria."
As Mellgard observes, Nigeria has a rich literary tradition, and the Lagos International Book Fair is the largest in Africa. She suggests that an entry point into the complexities of the country is through its literature and what others have written about the country. Her list of "must reads" starts with two classics by Chinua Achebe,  Ngozi Adichie's first novel, and  Saro-Wiwa's  travel memoir. Her non-fiction selections are focused on the interplay between religion and politics in Nigeria.
The full selection includes:
Chinua Achebe, Things Fall Apart

Chinua Achebe, Arrow of God

Noo Sara-Wiwa, Looking for Transwonderland

Chimamanda Ngozi Adichie, Purple Hibiscus

Philip Jenkins, The Next Christendom:  the Rise of Global Christianity

Ruth Marshall, Political Spiritualities:  The Pentecostal Revolution in Nigeria

John Campbell, Nigeria:  Dancing on the Brink

John Paden, Muslim Civic Cultures and Conflict Resolution:  the Challenge of Democratic Federalism in Nigeria

Julius Adekunle, ed., Religion in Politics:  Secularism and National Integration in Modern Nigeria

Toyin Falola, Violence in Nigeria:  The Crisis of Religious Politics and Secular Ideologies
Readers of Africa in Transition will recognize Emily Mellgard as its editor and also a contributor, especially on environmental issues. She has now moved to the Tony Blair Faith Foundation in London where she will continue to follow Africa and religion.