Thailand's Elections: Potential Coalition Government Scenarios
The electoral strength of opposition pro-democracy parties poses a significant threat to Thailand's ruling military-linked government and monarchy.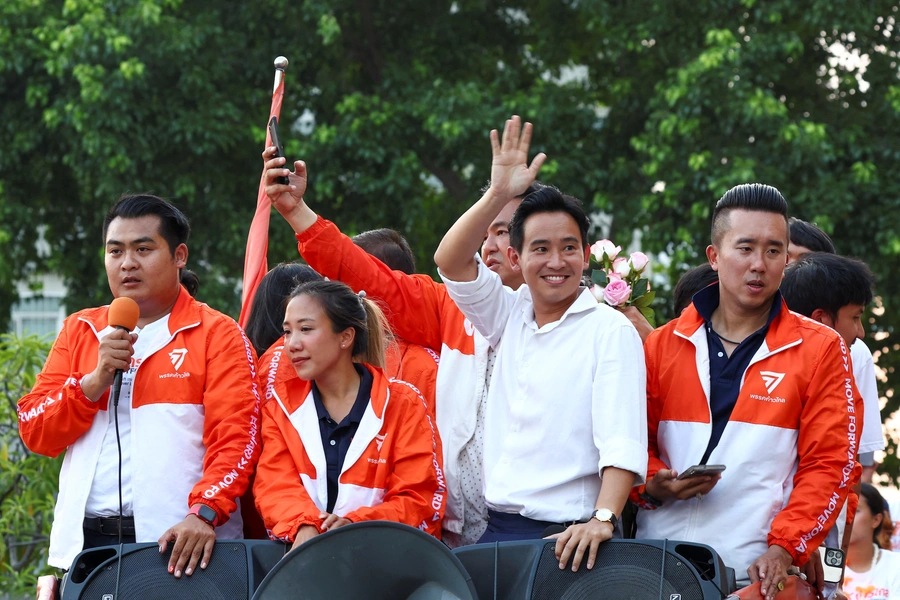 Thailand's national election on May 14 demonstrated strong support for pro-democracy parties opposed to the ruling military-linked government. The most progressive party, Move Forward, gained a plurality of votes, and the Pheu Thai party, backed by former Prime Minister Thaksin Shinawatra, also had a strong showing.  
Now that ballots have been counted, the political wrangling to form a coalition government begins—and there are several potential scenarios. First, although pro-democracy parties were the highest vote-getters, they are not guaranteed to form a government. It's still possible that a constellation of parties other than Pheu Thai and Move Forward could come together and eke out a coalition if they ally with the upper house's two hundred and fifty unelected senators.  
The ruling government is strongly incentivized to form a coalition to block the pro-democracy parties' path to power. The Move Forward party's critical stance seems to pose a real threat to the Thai monarchy. King Bhumibol appears to want to return Thailand to the time of the absolute monarchy, so an anti-majoritarian coalition, as previously mentioned, is a real possibility. 
Furthermore, the opposition pro-democracy parties have the potential to fracture. Pheu Thai could abandon Move Forward and form a coalition with the remaining parties and senators. Given Pheu Thai's desire for power, the party leadership may see Move Forward's progressive stances and its threat to the monarchy as a political liability. Pheu Thai does not seem to understand that Thais want institutional reform rather than the populism around the edges that the party has sold for many years. 
If Pheu Thai abandons its pro-democracy peers in pursuit of power, the Bhumjaithai party will likely play a significant role as kingmaker in forming a coalition. Bhumjaithai has proven to be fairly ideologically flexible in the past—they are an establishment party but not completely opposed to aligning with pro-democracy parties. 
Unfortunately, there will almost surely be pushback against Move Forward by arch-royalists to ban the party, which could lead to serious turmoil. If a prime minister is selected that is not a representative of a Move Forward-Pheu Thai alliance and instead is from pro-military parties and their allies and senators, expect major street protests and, as the history of Thailand shows, potential bloodshed.