The Threat of Human Trafficking to National Security, Economic Growth, and Sustainable Development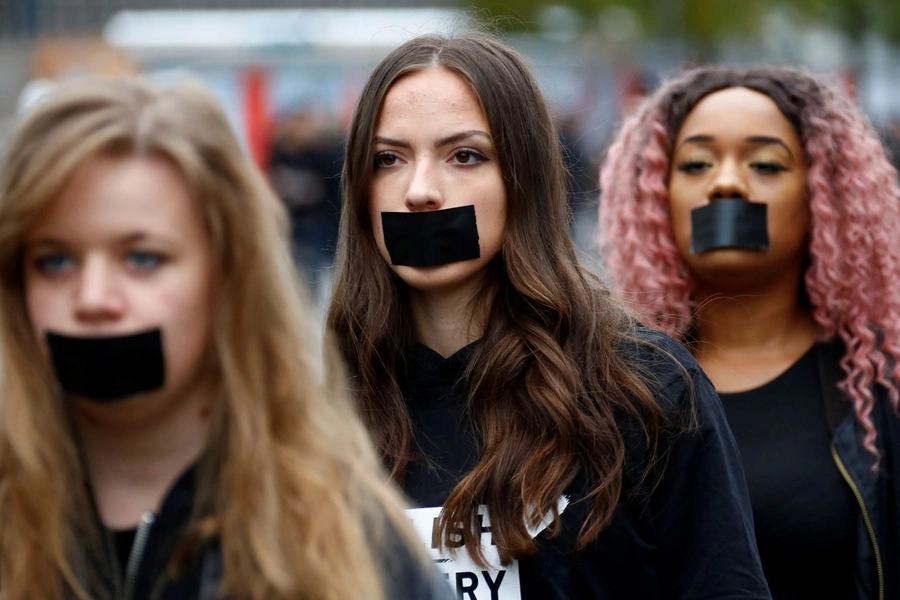 This blog post was authored by Jamille Bigio, senior fellow in the Women and Foreign Policy program, and Elena Ortiz, intern in the Women and Foreign Policy program.
Despite widespread condemnation, human trafficking persists globally—an estimated 25 million people are trafficked worldwide, producing $150 billion annually for perpetrators—and the threat is only growing due to the COVID-19 crisis. To mark National Freedom Day on February 1—the culmination of January's National Slavery and Human Trafficking Prevention Month—we have compiled CFR resources that explore how human trafficking threatens national security, economic growth, and sustainable development, and propose steps for governments, the private sector, and civil society to combat it. 
The Security Implications of Human Trafficking 
Human trafficking fuels conflict and undermines international security. In this CFR discussion paper, Senior Fellow Jamille Bigio and Douglas Dillon Senior Fellow Rachel Vogelstein take stock of the multidimensional threats posed by human trafficking and outline steps for the U.S. government and its allies to promote stability by reducing human trafficking in conflict and terrorism-affected contexts.  
Human Trafficking Helps Terrorists Earn Money and Strategic Advantage 
Exploring the ways in which human trafficking enables terrorist and armed groups, finances criminal organizations, and supports abusive regimes, Bigio argues in Foreign Policy that ignoring its spread undermines our collective security.
As the Global Economy Melts Down, Human Trafficking is Booming 
Analyzing how the COVID-19 pandemic has amplified economic instability worldwide and increased risks of human trafficking and forced labor, Bigio and Research Associate Haydn Welch recommend in Foreign Policy how governments, the private sector, and civil society can better protect communities most at risk. 
Modern Slavery: An Exploration of its Root Causes and the Human Toll 
The CFR interactive on modern slavery offers key statistics, definitions, graphics, and case studies. This multimedia resource is a powerful introduction for those seeking to learn about the driving forces and consequences of modern slavery.  
Guest Blog Series on Human Trafficking 
The Women and Foreign Policy program's guest blog series on human trafficking features insights from leading experts on new approaches to improve U.S. and global efforts to curb human trafficking and modern slavery. Topics include opportunities for the Biden administration to combat human trafficking; analysis of the effects of the COVID-19 crisis on human trafficking risks; reflections on the twentieth anniversary of the Palermo Protocol—a landmark international trafficking instrument; steps to curb child labor worldwide (recognizing 2021 as the International Year for the Elimination of Child Labor); how technology can help combat forced labor in global supply chains; and opportunities for data-driven decisions to end modern slavery.   
CFR General Meetings on Combatting Human Trafficking
In January 2021, NBC's Cynthia McFadden moderated a discussion with Sharan Burrow, general secretary of the International Trade Union Confederation; Angel Gurría, secretary general of the Organization for Economic Cooperation and Development (OECD); and Paul Polman,  cofounder and chair of IMAGINE and former CEO of Unilever on the role of the private sector in eliminating human trafficking and forced labor. Last year, Kathleen Hunt guided a conversation with Bigio, Rohingya activist Wai Nu, and former Ambassador-at-large John Cotton Richmond on the security implications of human trafficking. 
CFR Podcast Episodes
To mark July 30 as the United Nations' World Day Against Trafficking in Persons, James M. Lindsay, podcast host of The President's Inbox and CFR's director of studies, spoke last year with Bigio on the spread of human trafficking and global efforts to address it. CFR's Why It Matters podcast explored the human cost of labor trafficking in an episode hosted by CFR's Gabrielle Sierra.
What is the Kafala System? 
Traced to a growing demand in Gulf economies for cheap labor, the kafala (sponsorship) program gives companies in Jordan, Lebanon, and most Arab Gulf countries complete control over workers' immigration and employment rights. CFR's Kali Robinson describes the modern slavery risks intricately embedded within the kafala system.