The Top Conflicts to Watch in 2019: Afghanistan
This year, increased violence and instability in Afghanistan was included as a top tier priority in the Center for Preventive Action's annual Preventive Priorities Survey.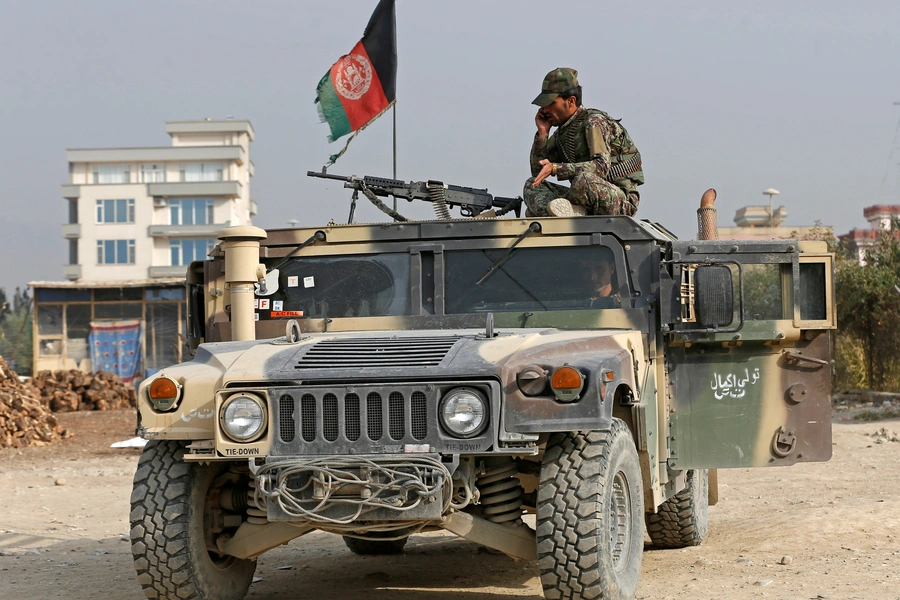 Of the thirty contingencies included in this year's Preventive Priorities Survey, an increase in violence and instability in Afghanistan, resulting from a Taliban insurgency and potential collapse of the government, was assessed as a top tier priority for the United States in 2019. The contingency was deemed highly likely to occur and, if it does, of having a moderate impact on U.S. interests.
Violence increased across Afghanistan in 2018. The Taliban continued to make territorial gains, attack the Afghan National Defense and Security Forces, and carry out bombings across the country. In October 2018, the U.S. Special Inspector General for Afghanistan Reconstruction's quarterly report stated that Afghan government control or influence over its districts had reached its lowest level, covering only 55.5 percent of territory [PDF].
Despite renewed peace talks with Taliban officials, led by U.S. Special Representative for Afghanistan Reconciliation Zalmay Khalilzad, prospects for a peaceful end to the conflict in 2019 are uncertain. U.S. and Taliban officials were scheduled to meet in Jeddah, Saudi Arabia, but, over the weekend, the Taliban asked to switch the meeting venue to Qatar and has again refused to meet with Afghan government officials. Deadly attacks have also continued across the country, including a late December attack on a government compound in Kabul that resulted in forty-three deaths and an attack in early January on Afghan security forces that resulted in at least twenty-one deaths. Presidential elections, initially scheduled for April 2019, have also been delayed until July, following concerns over irregularities during the parliamentary elections in October 2018.
To force the Taliban to come to the negotiating table in 2017, President Donald J. Trump agreed to increase U.S. troops in Afghanistan by four thousand. The United States continues its mission to train, advise, and assist Afghan forces and to carry out its campaign against the self-proclaimed Islamic State-Khorasan Province, the Islamic State's local affiliate in Afghanistan. However, in late December 2018, Trump expressed his intention to withdraw seven thousand troops, raising concerns over the country's future.  
As the Trump administration considers a drawdown of U.S. troops in both Afghanistan and Syria, seeks a new secretary of defense, and reconsiders U.S. military posture overseas, the likelihood of increased instability in Afghanistan remains high. However, because the Preventive Priorities Survey was conducted in November 2018, it reflects the expert opinion of respondents at that time and should be viewed as a snapshot assessment. Recognizing this, the Center for Preventive Action tracks ongoing conflicts, including the war in Afghanistan, with our Global Conflict Tracker.
View the full Preventive Priorities Survey to see which other contingencies were deemed top tier priorities for 2019.
About the Preventive Priorities Survey
Since 2008, the Council on Foreign Relations' Center for Preventive Action (CPA) has conducted an annual survey of foreign policy experts for their collective assessments on contingencies that represent the greatest risk to U.S. interests. This year, CPA began soliciting contingencies in October 2018, narrowing down a list of possible conflicts from nearly one thousand suggestions to thirty contingencies deemed likely and potentially harmful to U.S. interests. In early November, CPA sent the survey to over six thousand experts and received about five hundred responses. The survey results were scored according to their rankings and the contingencies were sorted into one of three preventive priority tiers (I, II, III) according to their placement on CPA's risk assessment matrix.