The Top Conflicts to Watch in 2019: Syria
This year, the continued violent reimposition of government control in Syria was included as a top tier priority in the Center for Preventive Action's annual Preventive Priorities Survey.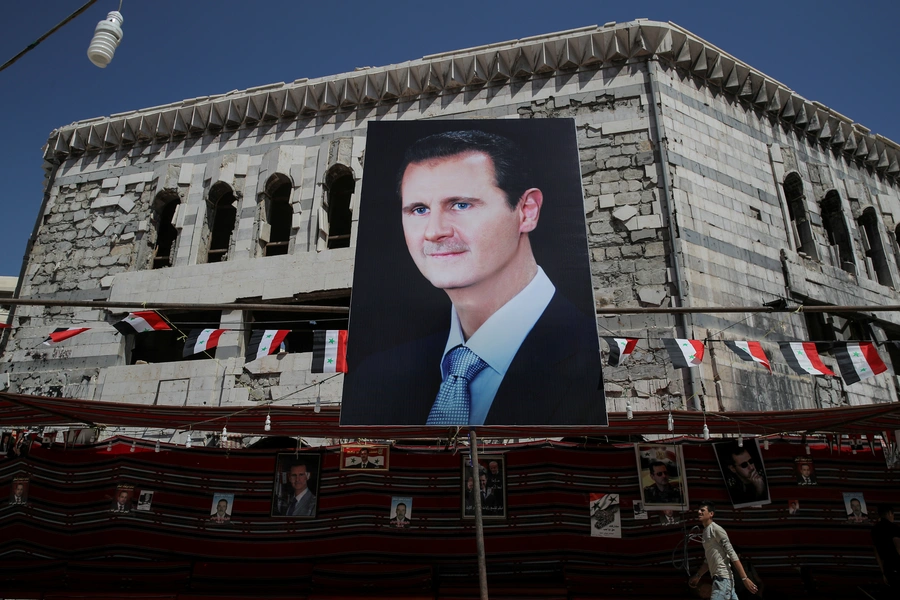 Of the thirty contingencies included in this year's Preventive Priorities Survey, the continued violent reimposition of government control in Syria leading to further civilian casualties and heightened tensions among external parties to the conflict was assessed as a top tier priority for the United States in 2019. The contingency was deemed highly likely to occur and, if it does, of having a moderate impact on U.S. interests.
Over the course of 2018, the Bashar al-Assad regime continued to consolidate power in Syria. As the war now approaches its eighth year, several flashpoints remain in the country and may result in even more civilian casualties, exacerbating tensions among all actors (regional and international) involved in the war. Speaking from Cairo yesterday, Secretary of State Mike Pompeo reiterated and supported the Donald J. Trump administration's decision to withdraw the roughly two thousand U.S. troops remaining in Syria, announced suddenly by President Trump last month.
Trump's announcement in December was met with mixed reactions from U.S. allies. If U.S. troops leave suddenly, the Kurdish-led Syrian Democratic Forces (SDF), a U.S. partner in the fight against ISIS that controls nearly one-third of Syria, may hasten efforts to reach a deal with the Assad regime. If the SDF reaches a deal, it may raise concerns in Turkey over a strengthened Kurdish presence on its border. Turkey sees the main component of the SDF, the Peoples' Protection Units (YPG), as a part of the Kurdistan Workers' Party (PKK), a group it has been battling for decades. However, removing U.S. ground troops from Syria would also eliminate an important deterrent to the planned Turkish offensive there.
For its part, Israel has periodically conducted air strikes on Iranian military targets in Syria. If Israel perceives a growing or permanent Iranian presence in Syria as the Iranian-aligned Assad regime reasserts control, it may increase these attacks, which could prompt an Iranian counterstrike.
Following Trump's announcement to withdraw U.S. troops from Syria, Defense Secretary Jim Mattis resigned, as did Brett McGurk, the special presidential envoy to the coalition fighting ISIS. While the defeat of the so-called Islamic State, or ISIS, was Trump's initial rationale for the decision to withdraw, analysts have largely asserted that ISIS has not been entirely ousted from the country. 
 The Preventive Priorities Survey was conducted in November 2018, and reflects the expert opinion of respondents at that time. As such, it should be viewed as a snapshot assessment. Recognizing this, CPA tracks ongoing conflicts, including the civil war in Syria, with our Global Conflict Tracker.
View the full Preventive Priorities Survey to see which other contingencies were deemed top tier priorities for 2019.
About the Preventive Priorities Survey
Since 2008, the Council on Foreign Relations' Center for Preventive Action (CPA) has conducted an annual survey of foreign policy experts for their collective assessments on contingencies that represent the greatest risk to U.S. interests. This year, CPA began soliciting contingencies in October 2018, narrowing down a list of possible conflicts from nearly one thousand suggestions to thirty contingencies deemed likely and potentially harmful to U.S. interests. In early November, CPA sent the survey to over six thousand experts and received about five hundred responses. The survey results were scored according to their rankings and the contingencies were sorted into one of three preventive priority tiers (I, II, III) according to their placement on CPA's risk assessment matrix.